UNO's Scott Tarry Appointed to Nebraska Aeronautics Commission
published: 2020/08/11
contact: Brandon Bartling - University Communications
email: unonews@unomaha.edu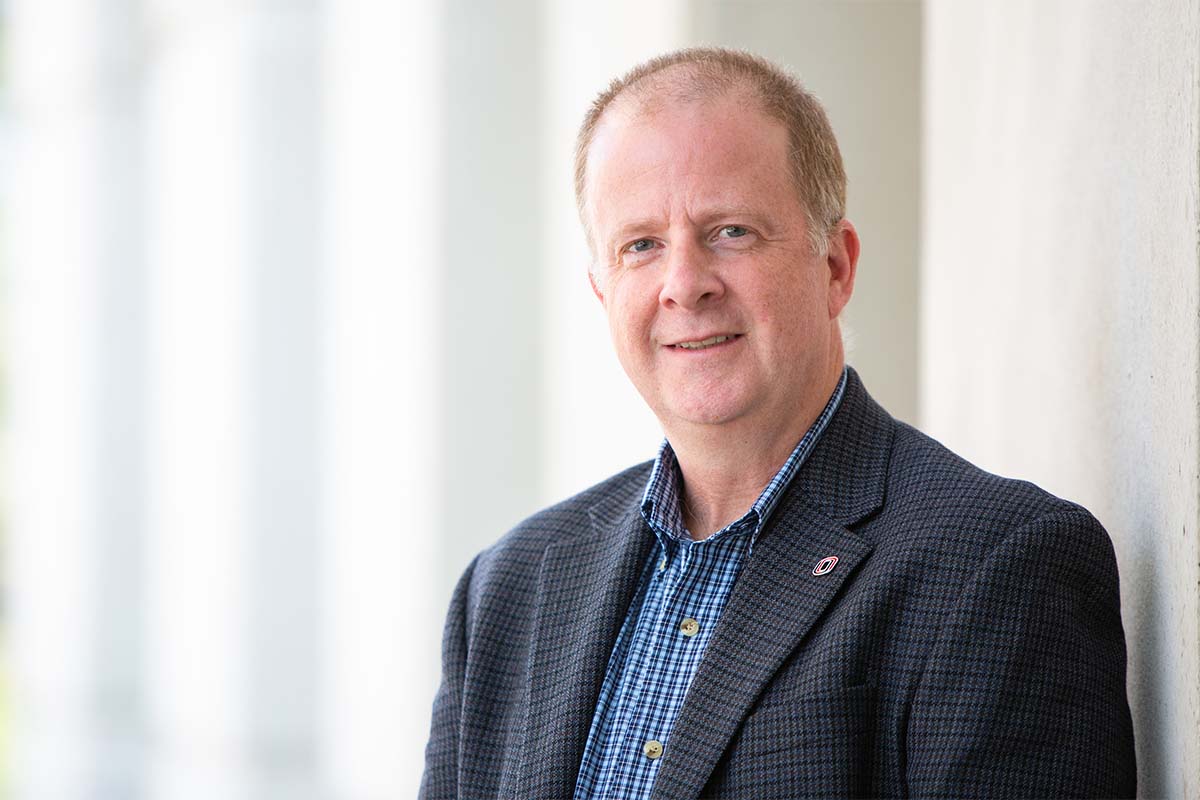 Scott Tarry, PhD, Director of the Aviation Institute at the University of Nebraska at Omaha (UNO) was recently named to the Nebraska Aeronautics Commission.
The Director of the Aviation Institute at the University of Nebraska at Omaha (UNO) will be joining a select group of Nebraska experts in providing leadership and guidance to the state's airports and aviation agencies.
Nebraska Governor Pete Ricketts recently named UNO's Scott Tarry, Ph.D., to the Nebraska Aeronautics Commission. He will serve on the commission until 2025.
Tarry is also a Distinguished Professor of Aviation within UNO's Aviation Institute and director of the NASA Nebraska Space Grant Consortium, as well as the NASA Established Program to Stimulate Competitive Research (EPSCoR).
"Nebraska's ninety-one public use airports, large and small, are critical to the mobility and economic competitiveness of communities across the state," Tarry said. "I'm honored to serve on the Nebraska Aeronautics Commission and help guide the state's decision-making when it comes to future maintenance, expansion, and improvements to the aviation infrastructure in Nebraska."
Established in 1935, the Nebraska Aeronautics Commission is housed within the Nebraska Department of Transportation (NDOT). Commissioners serve five-year terms alongside four other members to generally make decisions regarding public funding and planning for state airports and hiring pilots for state agencies.
These appointees allocate state and federal funds for airport construction and maintenance projects; designate and approve future airport locations; arrange and authorize aircraft purchases on behalf of the state; select and approve pilots to be approved by state agencies; and consult with the NDOT director to formulate regulations and policies specific to aeronautics.
Tarry joins four other commissioners from across the state in this new role: Michael Cook of Bellevue, Diana Smith of Beatrice, Dick Trail of McCook, and Tom Trumble of Lincoln. Additional information can be found on the NDOT's Aeronautics Commission website.
About the University of Nebraska at Omaha
Located in one of America's best cities to live, work and learn, the University of Nebraska at Omaha (UNO) is Nebraska's premier metropolitan university. With more than 15,000 students enrolled in 200-plus programs of study, UNO is recognized nationally for its online education, graduate education, military friendliness and community engagement efforts. Founded in 1908, UNO has served learners of all backgrounds for more than 100 years and is dedicated to another century of excellence both in the classroom and in the community.
Follow UNO on Facebook, Twitter (X), Instagram, TikTok, LinkedIn, and YouTube.