UNO Faculty Weigh In: What is Next for Housing, Rental Markets After COVID-19?
published: 2020/04/22
contact: Zack Kirby - Omaha Athletics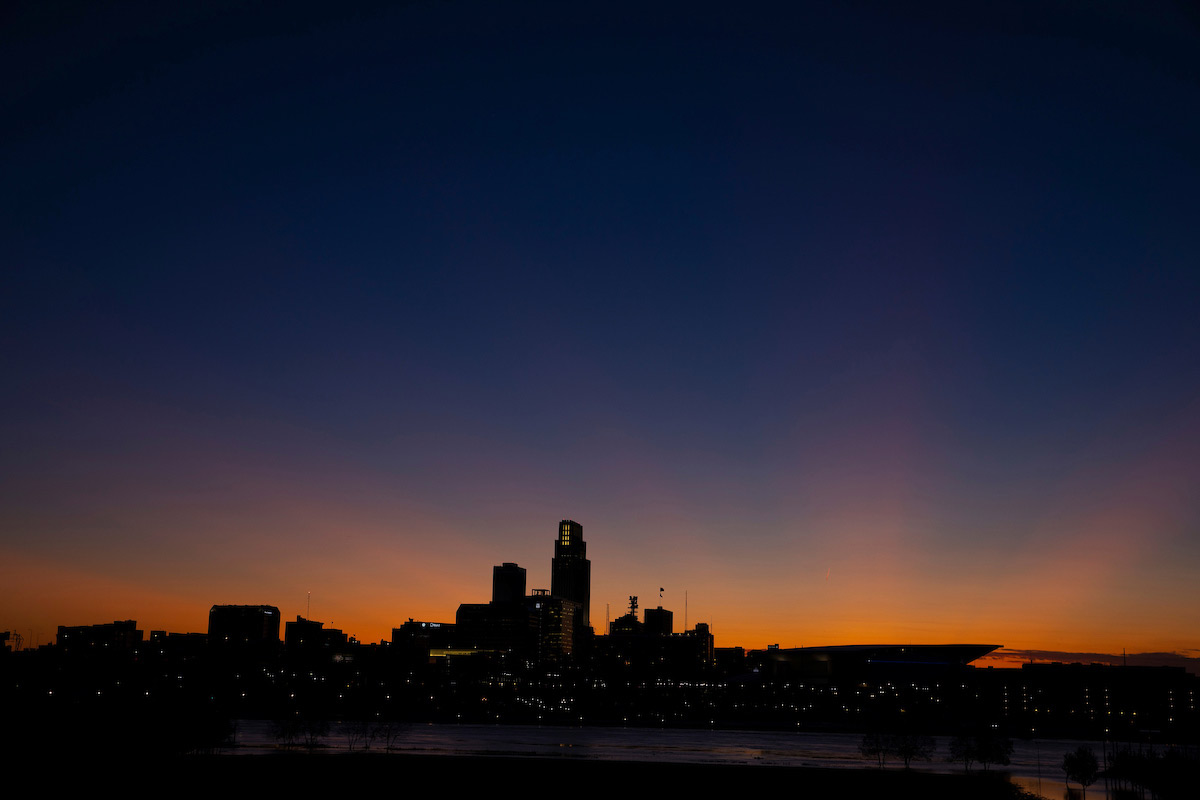 UNO experts say that even once the immediate threat of COVID-19 subsides, changes to the real estate, rental and gig economies will be long lasting.
The effect of COVID-19 on the housing industry has added on to an already challenging market, especially for first-time home buyers and those who rent out homes or apartments.
Experts from the UNO College of Business Administration address some those impacts and how social distancing is changing the way we perceive and connect with these places.


A Stop-and-Go Real Estate Market
According to a research study by Steve Schultz, Ph.D., professor of real estate and land use economics, the average appreciation of Omaha-wide homes was 47% from 2000 to 2018.
The full report can be found here.
"Prior to the pandemic, the housing market was very challenging for first-time home buyers," said David Beberwyk, a real estate broker and instructor. "I know of home-seekers who put bids on 10-plus properties before actually landing a house. Many gave up. In recent years, the inventory of available under $200,000 has been much lower than the demand for such properties, which has caused unprecedented appreciation in the Omaha market."
Due to the uncertainty of COVID-19 and sellers being hesitant, this has caused more difficulty for potential home buyers to lock down affordable housing.
However; Beberwyk also believes that many first-time home buyers will be more reluctant to buy due to the uncertainty, especially if the economy continues to falter or be held back.
"Collectively, this could stabilize prices and tame appreciation in the coming months," Beberywk said. "Real estate agents are adapting to the changes quickly. Virtual showings and open houses are now becoming the norm, given social distancing constraints. In-person showings, when held, are done with the utmost of care and consideration given to COVID-19 such as: all surfaces sanitized before and after, limited touching of knobs and the like, distancing, etc. Despite the pandemic though, houses are still selling, just not at rates we've seen in recent years."
Sucking the Air Out of Air BnB
As far as gig-economy workers, such as those who host Air BnB, there is concern on whether or not the model can be sustained during a prolonged shutdown.
"The firm Air BnB will have much lower profits during the lockdown," said Arthur Diamond, professor of economics. "This will hurt their stock value. There will be a lot of variation in the harm to those who rent-out their rooms through Air BnB.
"Those for whom Air BnB payments make up a lot of their earnings will suffer more than those who offer a room for rent occasionally in order to bring in some extra money. This latter group would usually have their other main sources of income to rely on during a shutdown."
Diamond is also the author of "Openness to Creative Destruction: Sustaining Innovative Dynamism." He said while Air BnB - and other businesses - may struggle, new industries or niches could arise due to COVID-19's impact. Existing companies will also need to adapt in order to survive.
Some examples Diamond lists include:
A move by furniture stores to promote less open-office layouts
A return to disposable plastic bags instead of reusable tote bags by grocery stores
Fewer and more spacious seats in airlines, trains and other modes of transportation
"If we adopt policies in which entrepreneurship can thrive (low taxes and few regulations), then I would expect entrepreneurs will offer us a rich array of new products and services to help us end or mitigate the current, and any future, pandemic," he said. "Only the innovators fully know what ideas they have percolating, and even they cannot be sure which of their ideas will be technically possible and commercially viable."
About the University of Nebraska at Omaha
Located in one of America's best cities to live, work and learn, the University of Nebraska at Omaha (UNO) is Nebraska's premier metropolitan university. With more than 15,000 students enrolled in 200-plus programs of study, UNO is recognized nationally for its online education, graduate education, military friendliness and community engagement efforts. Founded in 1908, UNO has served learners of all backgrounds for more than 100 years and is dedicated to another century of excellence both in the classroom and in the community.
Follow UNO on Facebook, Twitter (X), Instagram, TikTok, LinkedIn, and YouTube.