Student Leadership in the COVID-19 Era
Against the backdrop of a global pandemic, student leaders Jabin Moore, Vanessa Chavez Jurado, and Aya Yousuf envision a future of a strengthened UNO community.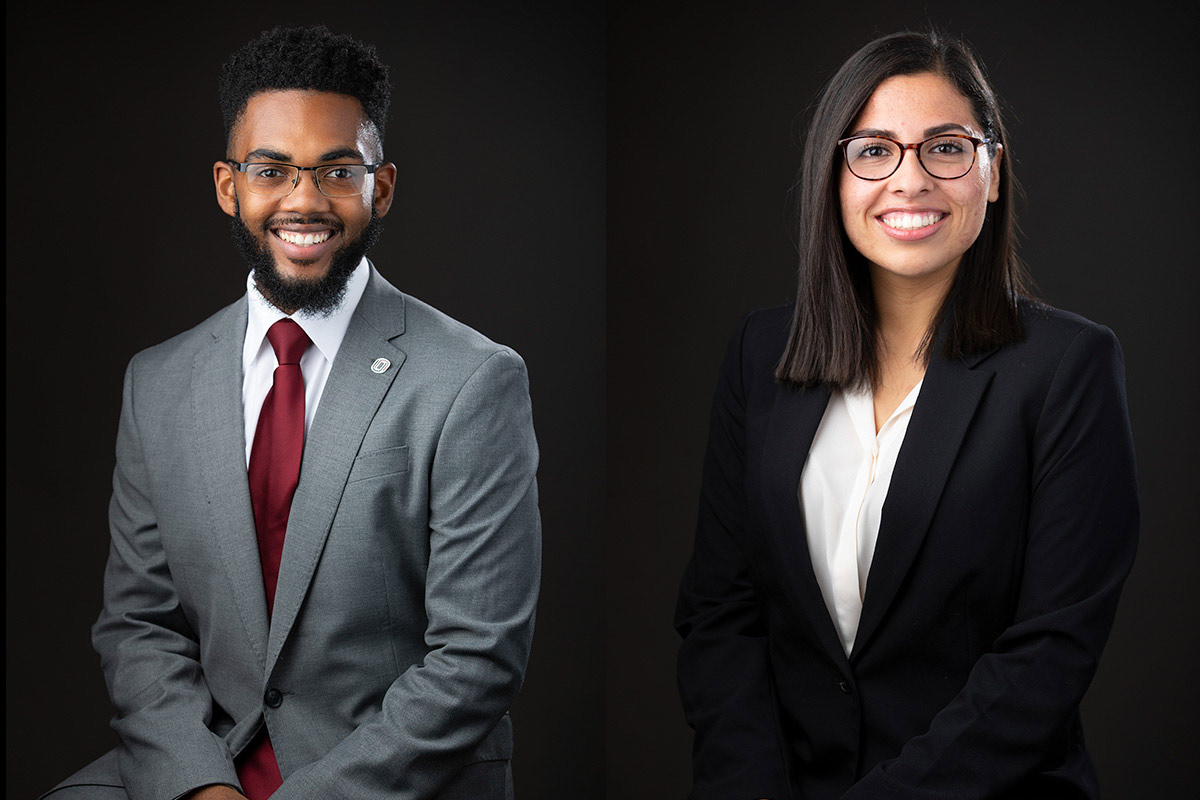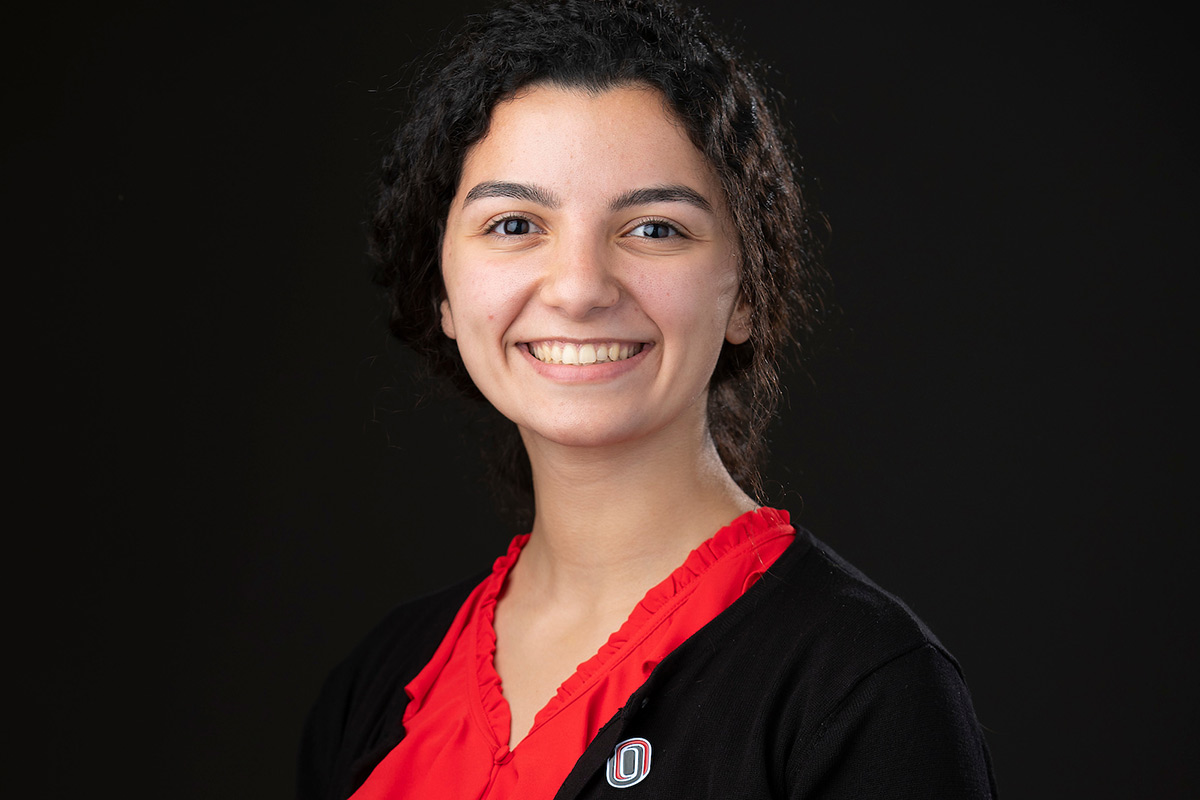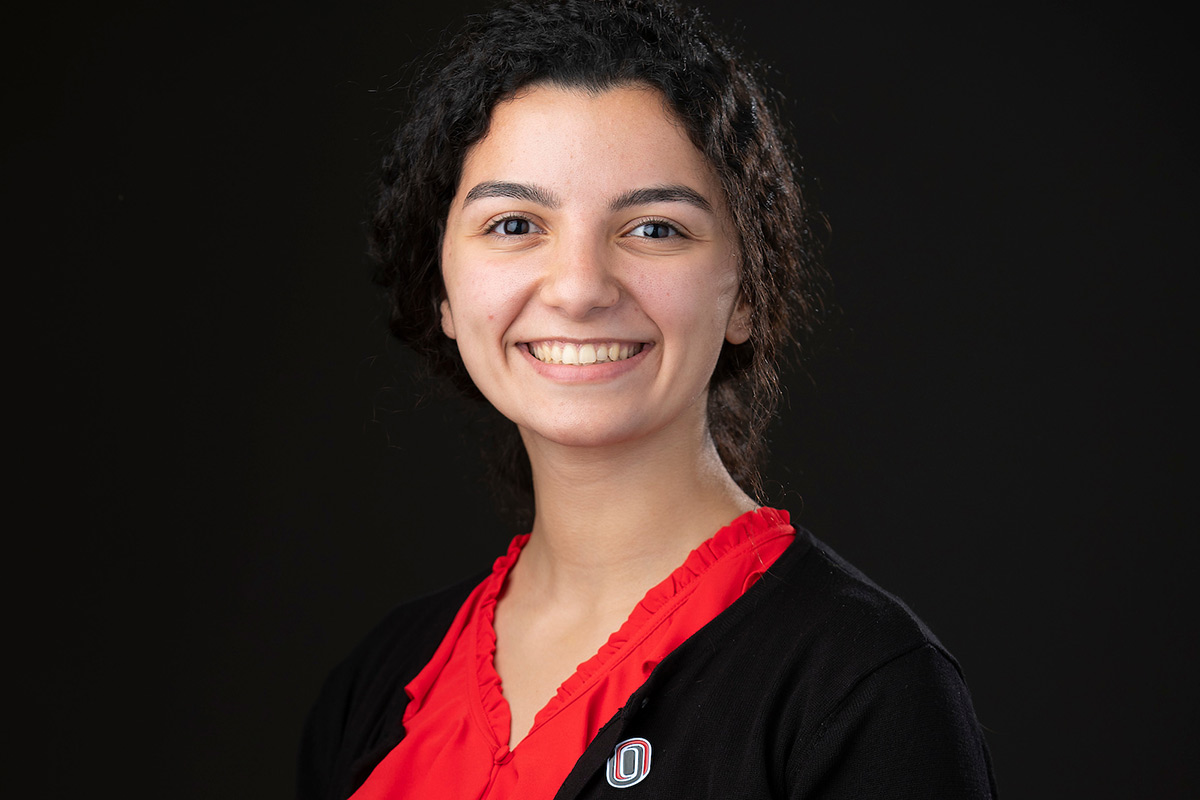 Against the backdrop of a global pandemic, student leaders Jabin Moore, Vanessa Chavez Jurado, and Aya Yousuf envision a future of a strengthened University of Nebraska at Omaha (UNO) community.
When UNO Student Regent and Student Body President Jabin Moore took his oath of office Wednesday via Zoom call, he did so with the understanding that he will carry out his responsibilities in a world filled with unknowns.
For the next year, Moore, an Omaha native studying business administration, will lead and represent UNO's student body against the backdrop of a global pandemic crisis. It's a challenge his time at UNO has prepared him for.
"I come from the perspective of being a first-generation college student and walking onto campus feeling very uncertain about my future, and about my ability to be successful," he said. "One thing that I learned is that I was not alone."
Moore, who previously served as student body vice president alongside outgoing Student Body President and Student Regent Aya Yousuf, said when he realized that 40 percent of UNO's student body is first-generation, and that he had a network ready to support him, his outlook changed.
"I was comforted in the realization that we are all surrounded by people who want us to succeed and are doing whatever they can to help us get through this," Moore said. "As we continue into uncharted territory, I think it is important to remember that we are all in this together, and with the support of faculty, staff, and our administration, we just have to continue moving forward." 
Aya Yousuf, who served as UNO's student body president and student regent last year, was on hand for Moore's swearing in. The two have known each other since their time together on Freshman Leadership Council.
"Jabin has stood out to me as a compassionate leader that always seeks to solve challenges with creative ideas," Yousuf said. "His passion, integrity, patience, and critical thinking are some of the many attributes that will serve him well in his new position as Student Body President and Student Regent. UNO gained another great leader, and through the process I gained a new close friend." 
Yousuf had the difficult task of helping her peers navigate life dominated by COVID-19 before, during, and after UNO's transition into remote learning mode, and can speak to the challenges that are ahead, as well as the value of unity in overcoming them.
"I personally try to remember that patience and grace goes a long way during challenging times. More than ever, unity and compassion are needed," Yousuf said. "With that, I hope we can remain kind to one another, we are bound to make mistakes through the way, but I hope we can still remain united as we learn and grow together."
Even as the pandemic casts a shadow on the work student leaders need to do, the new representatives are firmly focused on how to improve the student experience once the university transitions out of remote teaching, learning and working mode.
Student Body Vice President Vanessa Chavez Jurado, a sophomore studying elementary education, recalls the last in-person student senate meeting before the virus disrupted student life, calling it a learning opportunity to foster campus collaboration.
"Our last senate meeting prior to the announcement of classes transitioning to remote learning was live on social media and we were able to help students get answers from members of administration themselves," Chavez Jurado said. "This should make us consider how we can continue to ensure students have opportunities such as these once we are back on campus. I think this challenge can encourage us to reflect on our quick response and on how we can grow from here, and do so together."
As for Moore's priorities, he hopes to focus on parking; diversity; equity and inclusion; and student engagement. He envisions his time as student body president creating a committee within student government that addresses the issues faced by students belonging to marginalized communities. He also wants to launch a campaign that explores ways students can utilize alternatives modes of transportation. Finally, he hopes to kick off an initiative that invites students to be involved in creating change on campus.
Each priority traces back to his campaign's title of IGNITE: an acronym for "Inspire Growth, Nurture Innovation and Thoroughly Execute.
"We believe we can achieve so much more if we all work together," Moore said. "We created the hashtag #BYOF, which stands for 'Bring Your Own Fire,' because we understand real change can only come from all students working together to ignite campus.
About the University of Nebraska at Omaha
Located in one of America's best cities to live, work and learn, the University of Nebraska at Omaha (UNO) is Nebraska's premier metropolitan university. With more than 15,000 students enrolled in 200-plus programs of study, UNO is recognized nationally for its online education, graduate education, military friendliness and community engagement efforts. Founded in 1908, UNO has served learners of all backgrounds for more than 100 years and is dedicated to another century of excellence both in the classroom and in the community.
Follow UNO on Facebook, Twitter, Instagram, TikTok, LinkedIn, and YouTube.