RESPECT Engagement Survey a Success
Thank you for your participation.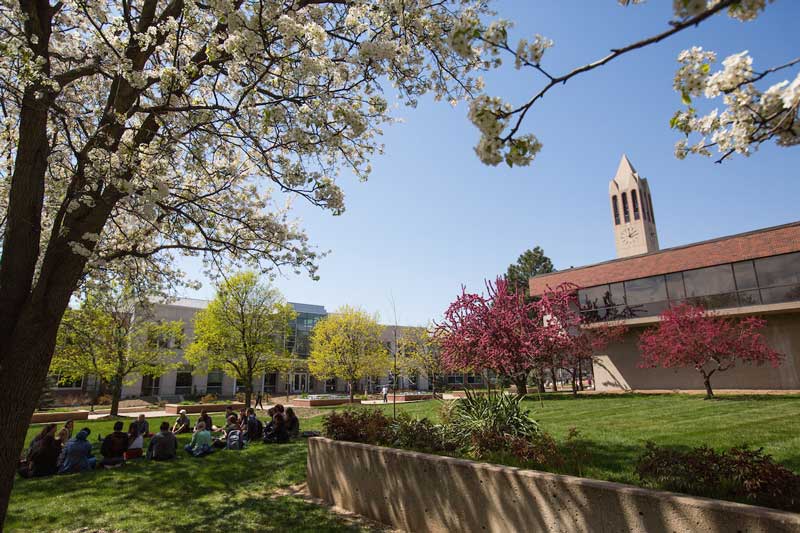 There is no question that engagement is vital to any successful experience and that is certainly true in the workplace.
Recently, UNO launched the 2019 RESPECT Employee Engagement Survey to help provide UNO with the best information, feedback and resources to help make this an even better place to work.
Following completion of the survey, UNO employees helped produce an impressive 72-percent response rate. Thanks to these responses, units across campus will have access to confidential, but detailed, feedback and actionable information to help provide continuous quality improvements later this summer.
In a recent email to employees regarding the results, Chancellor Gold stated:

"Thank you so much for taking the time to complete the survey. We truly appreciate the candid and important feedback that we received and look forward to sharing it with the entire campus."
For general questions about the UNO Engagement Survey, please submit questions to lwakefield@unomaha.edu.


---
Maverick Minute: 2019 RESPECT Engagement Survey
What Does Engagement Mean to You? 
---

Letter from Chancellor Jeffrey Gold, M.D.

Dear Colleagues,
As you all may know, we just completed our 2019 Employee Engagement Survey. We are pleased to announce that we had over 72% participation; a very strong message in the amount of team member dedication and commitment we have at the University. Thank you so much for taking the time to complete the survey.
We truly appreciate the candid and important feedback that we received and look forward to sharing it with the entire campus. As we previously communicated, your survey responses are confidential and the aggregated results will be shared with campus leadership in May. Shortly thereafter, the Engagement Survey summary will be available and department leadership will begin reviewing unit survey results with their respective employees.
Thank you again for your participation and ongoing engagement. We look forward to keeping you informed on this initiative.
Sincerely,

Jeffrey P. Gold, M.D.
Chancellor 
---
---

What Does Engagement Mean to You? 

Christopher Kelly, Ph.D.
Christopher M. Kelly has been a part of the UNO community for over 13 years. He currently is an associate professor in the Department of Gerontology within the College of Public Administration and Community Service.
Christopher feels that the most rewarding part of his job is witnessing the success his students achieve throughout their educational careers and beyond.
"I am motivated the most by helping students reach their academic and professional goals, especially those students who are the first in their families to pursue a graduate degree."
He believes that the camaraderie within the UNO community is what makes engaging on campus so simple and worthwhile.
"I work in collaboration with faculty and staff with similar values. I find UNO to be very much a community in which administrators, faculty, staff, and students are working toward a common goal, which is to make UNO the best university it can be."
--
Lyn Holley, Ph.D.
Lyn Holley, Ph.D., the Chuck Powell Professor of Gerontology within the College of Public Administration and Community Service, has been UNO faculty member for more than a decade.
Holley says seeing her impact on students spread throughout the UNO community is one of the biggest reasons she loves coming into work every day.
"I am very grateful that I can work in higher education at UNO in ways that help so many colleagues, students and all the people they touch gain skills and confidence that will help them be all they can be and build a brighter future for all."
Staying engaged on campus is something that is easy for Holley, as she conducts research with fellow colleagues and students. She says the topics they research are useful as they go out into the world to find jobs and ways to help others.
"I love working collaboratively with colleagues across UNO and counterparts in other campuses and universities. It is especially wonderful to see former students making their good make in this world."
--
Kristen Case
Kirsten Case, Community Liaison within the Service Learning Academy, has been working at UNO for three years. Before actually working within the Service Learning Academy, she was a community partner for many years. 
Kirsten says seeing the connection between students and service learning is one of the most rewarding aspects of her position. 
"It's great seeing students better connect to their classroom learning objectives through service learning projects. It is powerful seeing how these same projects help address community identified needs. I love knowing that each day my work has the potential to positively impact so many on and off campus."
When it comes to staying engaged on campus, Kirsten says working with an amazing team that is creative, supportive and focused on providing the best support makes engagement easy. UNO also provides many outlets for faculty and staff to get involved.
"I also really appreciate the many opportunities to get involved across campus. I feel like there is something for everyone here."
About the University of Nebraska at Omaha
Located in one of America's best cities to live, work and learn, the University of Nebraska at Omaha (UNO) is Nebraska's premier metropolitan university. With more than 15,000 students enrolled in 200-plus programs of study, UNO is recognized nationally for its online education, graduate education, military friendliness and community engagement efforts. Founded in 1908, UNO has served learners of all backgrounds for more than 100 years and is dedicated to another century of excellence both in the classroom and in the community.
Become a fan of UNO on Facebook and follow UNO's Twitter updates. 
Contact Us
If you have a story idea, news tip, or other question, please email the UNO News team at unonews@unomaha.edu.