CCSW Awards Luncheon Winners
These women were honored for giving their time and talents to our organization, UNO, and the surrounding community.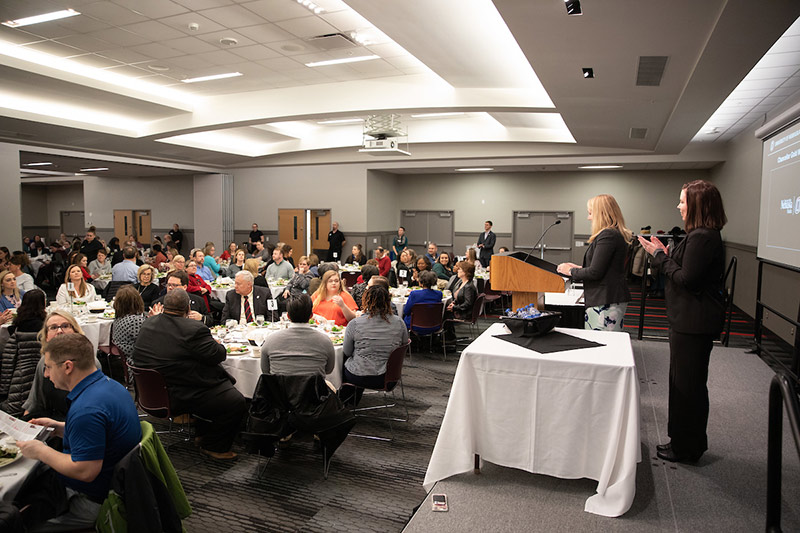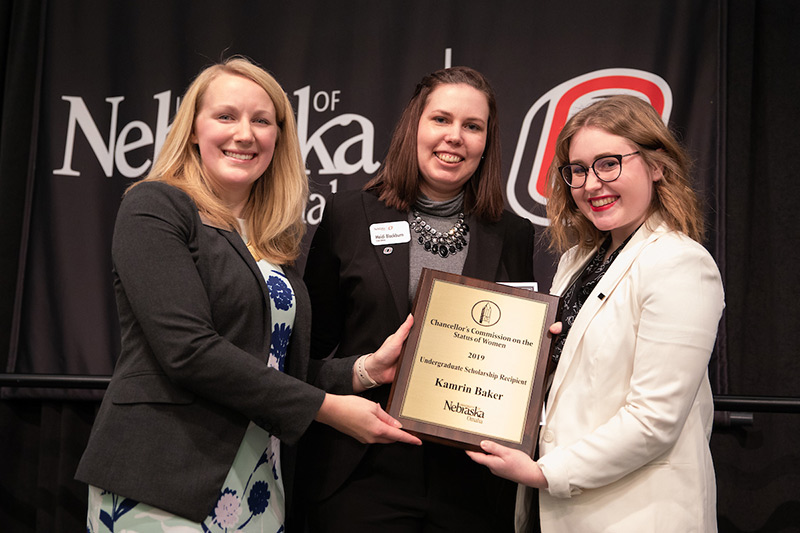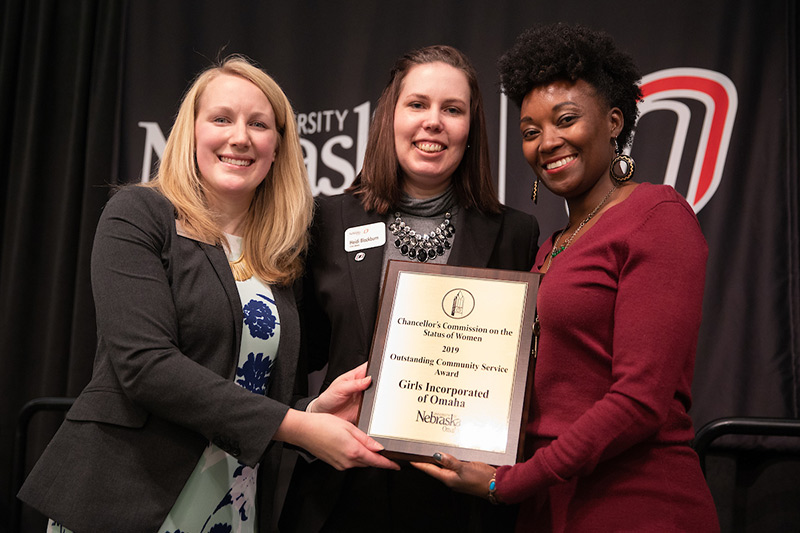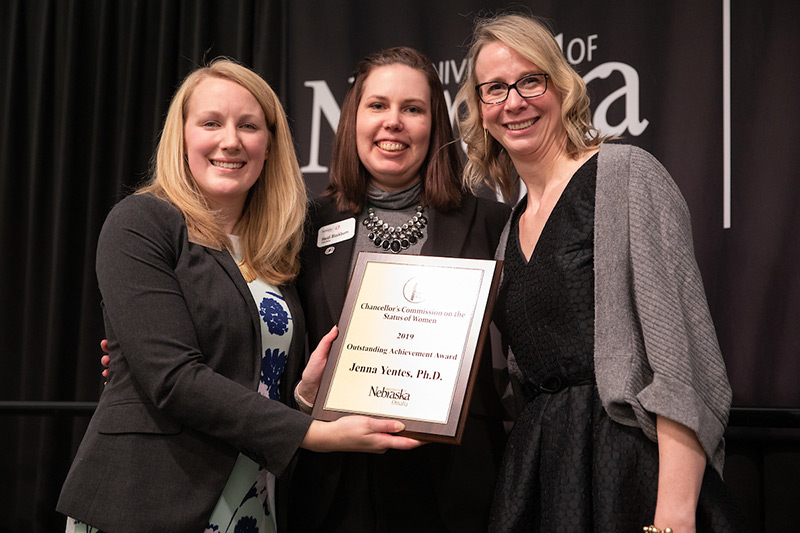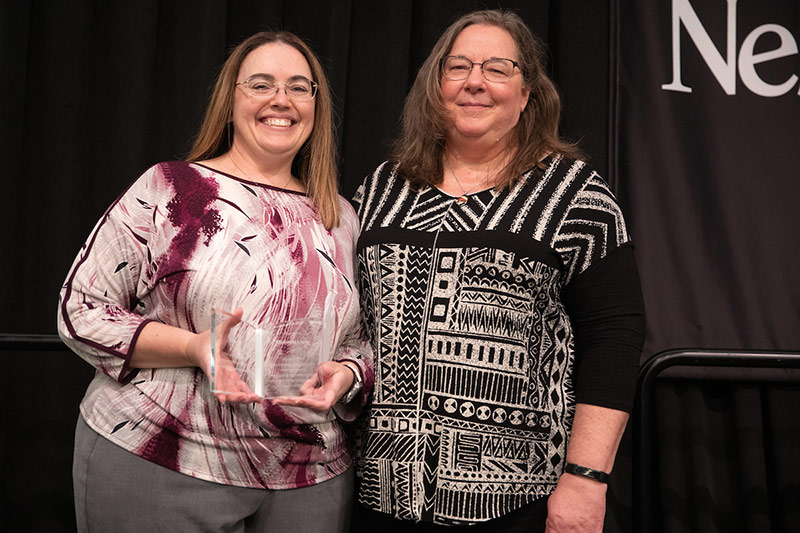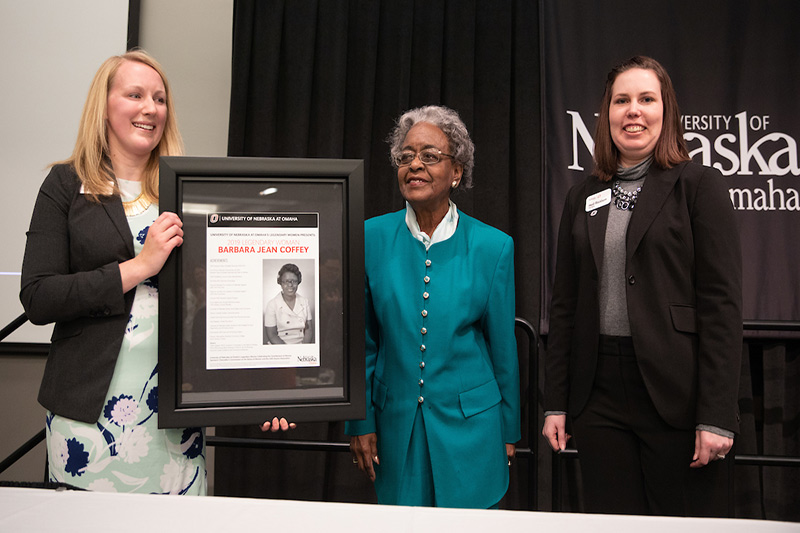 Congratulations to all of the women recognized Feb. 19 at the 2019 CCSW Awards Luncheon.
These women contribute an enormous amount of their time and talents to our organization, UNO, and the surrounding community.
The luncheon will recognize winners of the following awards and scholarship:
Outstanding Faculty/Staff Achievement Award
Outstanding Community Service Award
WiSTEMPro2 Staff Award
Legendary Woman Award
Student Scholarship Award

Kamrin Baker
Student Scholarship Award
Honors recipients who have made a contribution toward addressing improving the status of women or gender issues at UNO in their academic work or activities, and/or have academic excellence in fields where women are underrepresented.

Girls Incorporated of Omaha
Community Service Award
Honors a non-profit organization with a connection to UNO who brings attention to and/or advanced women's or gender issues through service, mentoring, leadership, financial support, etc.

Dr. Jenna Yentes
CCSW Outstanding Achievement Award
Honors outstanding achievement by a UNO individual in promoting the status of women and gender equity.


Michaela Lucas
WiSTEM Pro2 Crockett Award for Promoting Women in STEM Staff Achievement Award
Recognizes a UNO staff member who has significantly contributed to, or brought attention to, issues affecting women/girls in STEM.

Dr. Barbara Jean Coffey
Legendary Woman of UNO
Honors women who are UNO alumni that have made lifelong contributions to UNO.

Joyce Crockett
Staff Achievement Award
Named in honor of her 40 years of service and leadership at UNO on behalf of women.