UNO Awarded the 2017 Tree Campus USA Recognition
In an effort to support sustainability efforts on campus, UNO met the five criteria needed to receive the distinction.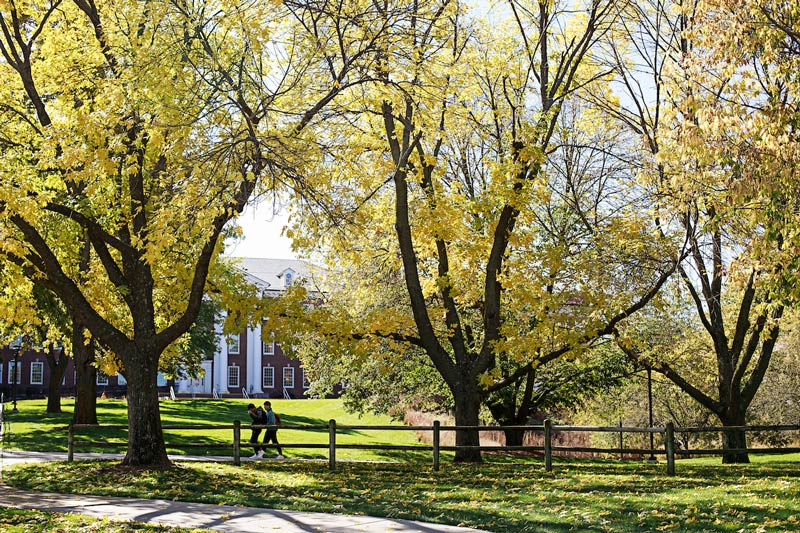 The University of Nebraska Omaha (UNO) is excited to announce that the university has been awarded the 2017 Tree Campus USA® recognition.
Tree Campus USA is an Arbor Day Foundation program that honors colleges and universities and their leaders for promoting healthy trees and engaging students and staff in the spirit of conservation.
To receive this distinction, UNO had to meet the five core standards for sustainable campus forestry that is required by Tree Campus USA:
Established tree advisory committee
Evidence of a campus tree-care plan
Dedicated annual expenditures for the campus tree program
An Arbor Day observance
Sponosorship of student service-learning projects
"Communities worldwide are facing issues with air quality, water resources, personal health and well-being, and energy use. [UNO] is stepping up to do its part." says Tree Campus USA, "As a result of [their] commitment to effective urban forest management, [they] are helping to provide a solution to these global challenges."
UNO would like to thank the Office of Sustainability for their dedication to exploring ways to introduce and support sustainability efforts on campus and in the community.
Contact Us
If you have a story idea, news tip, or other question, please email the UNO News team at unonews@unomaha.edu.