UNO Faculty Named Top Teaching, Engagement Award Winners
University of Nebraska President Hank Bounds announced the 2018 winners of the university's most prestigious awards for teaching, research and engagement.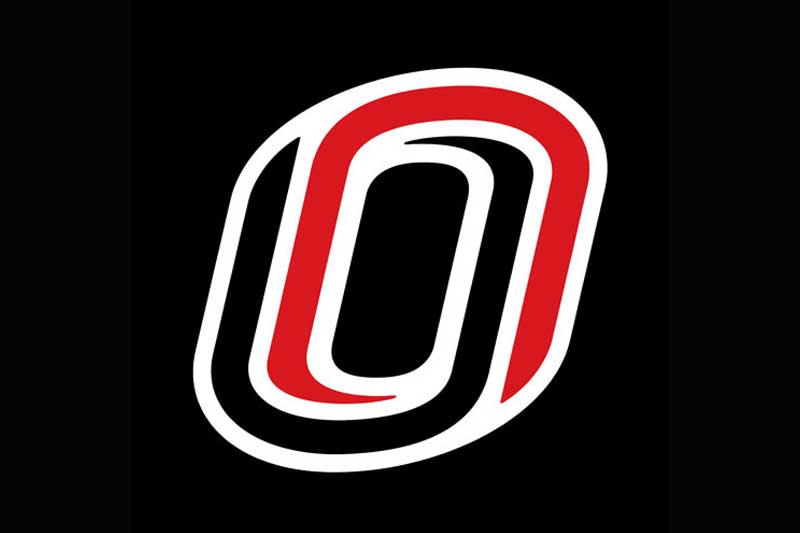 University of Nebraska President Hank Bounds announced the 2018 winners of the university's most prestigious awards for teaching, research and engagement.
The university-wide President's Faculty Excellence Awards recognize faculty whose work has had a significant impact on students, the university and the state.
"The University of Nebraska is one of the most important drivers of our state's economic competitiveness and quality of life. Our faculty, who are among the nation's leaders in what they do, deserve a great deal of the credit," Bounds said. "These faculty carry out our missions of teaching, research and service on a daily basis. I'm honored to serve among such dedicated and talented colleagues and to lift up their work to the university community and all Nebraskans."
Winners – who are selected by a university-wide committee of faculty members and, in the case of the engagement award, community members – receive $10,000 each, a presidential medallion and an engraved plaque. Awards will be presented at a luncheon hosted by Bounds this spring.
"Outstanding Teaching and Instructional Creativity Award" (OTICA)

Tammie Kennedy, Ph.D. - Associate Professor of English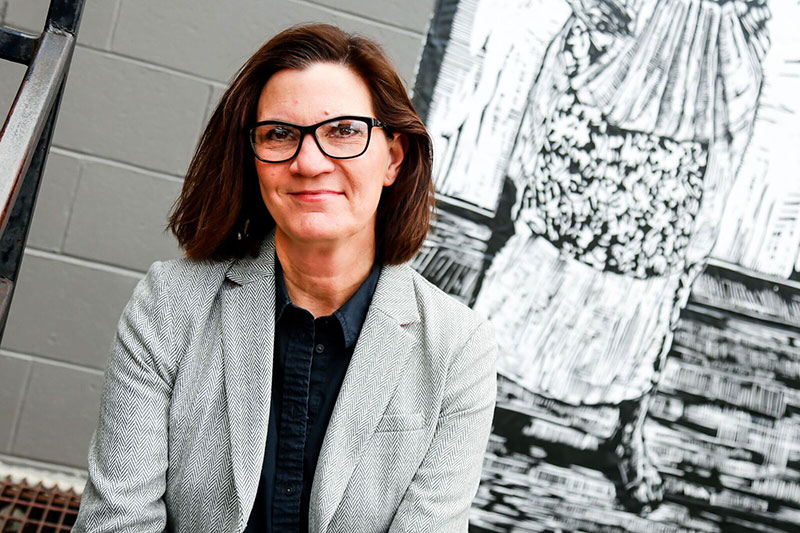 Credit: Annie Johnson Photography
Since joining UNO's faculty in 2009, Kennedy has developed 10 courses to meet the multidisciplinary interests of students and encourage them to create public scholarship for audiences outside the classroom. Much of her scholarly and creative work focuses on the rhetoric of remembering practices and how memory shapes identity, writing, and knowledge production, especially for marginalized groups. She co-edited Rhetoric of Whiteness: Postracial Hauntings in Popular Culture, Social Media, and Education, which was named 2018 Best Co-Edited Book by the Conference on College Composition and Communication. Kennedy has also published in more than 20 top-tier journals and contributed chapters to several books. Kennedy serves as an affiliate faculty for the Women's and Gender Studies Program and the Thompson Learning Community and directs the Women's Archive Project, a student-produced digital archive exhibiting the experiences and contributions of UNO-affiliated women.
"Innovation, Development and Engagement Award" (IDEA)

Nikolaos Stergiou, Ph.D. - Professor and Distinguished Community Research Chair in Biomechanics, Director of the Biomechanics Research Building and the Center for Research in Human Movement Variability, Assistant Dean of the Division of Biomechanics and Research Development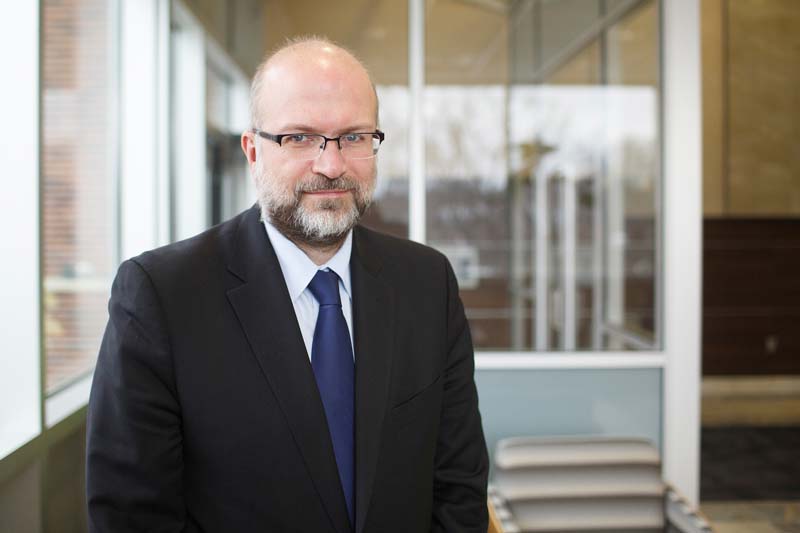 Stergiou is the founding chair of the first-ever academic biomechanics department that graduates students with a B.S. in biomechanics. His research focuses on understanding variability inherent in human movement and he is an international authority in the study of nonlinear dynamics. Stergiou's work spans from infant development to older adult fallers and has impacted training techniques of surgeons and treatment and rehabilitation of pathologies like peripheral arterial disease. Stergiou has received more than $30 million in funding from the NIH, NASA, NSF and other agencies. He received the largest grant in UNO history, a $10.1 million NIH grant that allowed him to develop the Center for Research in Human Movement Variability. Stergiou also has several inventions and leveraged private giving to build the 23,000-square-foot Biomechanics Research Building that opened in 2013 as the first building in the world dedicated to biomechanics research.
Winners from other NU campuses included:
Teaching:
Colleen Medill, J.D.
Robert and Joanne Berkshire Family Professor of Law in the College of Law
University of Nebraska-Lincoln
Research:
David Hage, Ph.D.
Hewett University Professor of Chemistry in the Department of Chemistry
University of Nebraska-Lincoln
Dennis Molfese, Ph.D.
Mildred Francis Thompson Professor in the Department of Psychology
University of Nebraska-Lincoln
Engagement:
Joseph Evans, Ph.D.
Professor of Psychology at the Munroe-Meyer Institute and the Behavioral Health Education Center of Nebraska
University of Nebraska Medical Center
Contact Us
If you have a story idea, news tip, or other question, please email the UNO News team at unonews@unomaha.edu.