The Maverick Minute | Father Joe Taphorn
Chancellor Jeffrey Gold sits down with the St. John Paul II Newman Center's Father Joe Taphorn.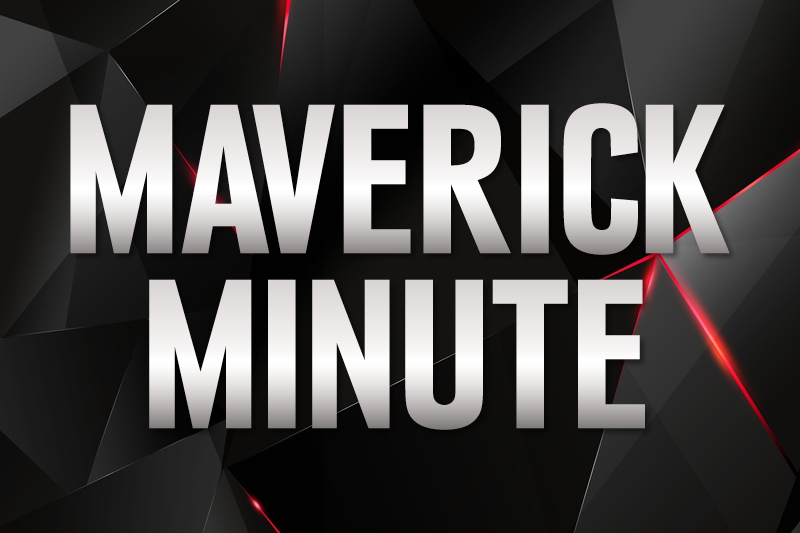 The JPII Newman Center offers housing for 162 students in 41 apartment-style rooms. Students living at the Newman Center have access to a library, oratory, and lots of activities and programming focused on campus ministry and faith formation as well as dinners, activities and speaker series. Located at 71st and Pacific Streets (1221 S. 71st St.), it is convenient for UNO students both at nearby Scott Campus as well as Dodge with a direct shuttle route.
Chancellor Jeffrey Gold sat down with Father Joe Taphorn to learn more about the facility and what it has to offer during a tour in mid-April.
Recap of the Interview
JP Newman Center is two years old and the facility holds 162 residents and is open to non-resdients for study as well as a chapel for mass. Even non-Catholics can come and hang out and be friends.

The Newman Center has convenient access to Scott Campus as well as a dedicated UNO shuttle route. The center loves being in and near the activit of campus.

The Newman Center works with UNO housing - we have community nights on Thursdays. One example is yard games, dinners and speaker series. Sometimes it's a free dinner. We engage students in different ways but also promote our faith-based options as well.

Pope S. John Paul II was the patron for our building. He served from 1978-2005, and the 40th annivsary of John Paul is coming up, and he was a great model and acted as a human model for us when we thought of this building.

We made intential choices for this building. It harkens back to John Paul - open, warm, solid, so a great place for the UNO community to discover if they haven't already. And we would love folks if they haven't already spent time with us, that they do, from both UNO and Omaha.

Find out more at jpiiomaha.org
---
Chancellor's Newman Center Tour
Chancellor Jeffrey Gold received a tour from the Rev. Joseph Taphorn Tuesday, April 17, including the beautiful St. John Paul II Oratory. He was joined by Archbishop George Lucas, the Rev. Andy Roza as well as the City of Omaha Mayor's Chief of Staff Marty Bilek.