Social Work Students Present Research Findings at Memphis Conference
Four UNO students presented research at the Social Work Symposium in Memphis, TN.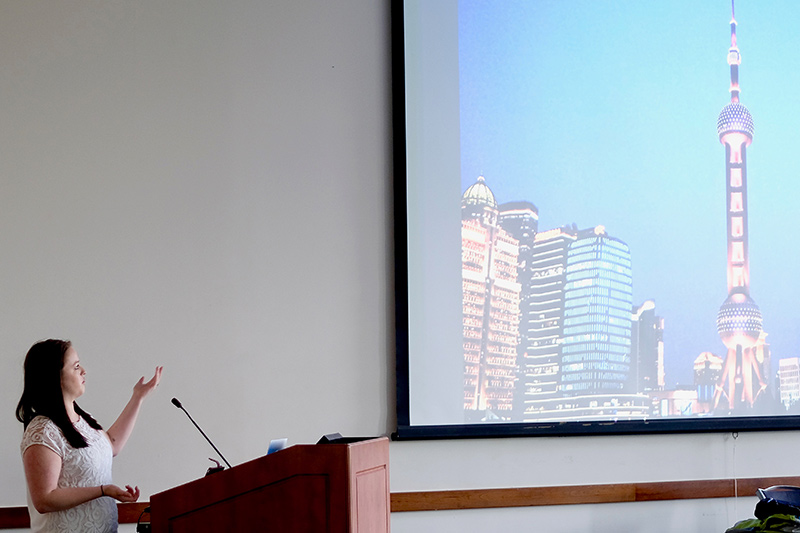 Four social work students from the Grace Abbott School of Social Work (GASSW), attended the Social Work Symposium at the University of Memphis, on April 13, 2018, to present their visual research on China.
In the summer of 2017, those students went to China on a travel course to document social change using photography as a tool of social research. Dr. Peter Szto of GASSW accompanied Mindy Morriss, Megan Pitt, Amanda Johnson, and Rachel Pieloch, to both China and Memphis.
About 30 people attended their workshop to view the students' documentary photography and engage in global dialogue.