Ombuds Services is Seeking a University Ombuds
The role of a UNO Ombuds is to help students, staff, and faculty resolve university-related problems and conflicts, navigating difficult situations, and advocacy for fair processes; deadline to apply is May 1.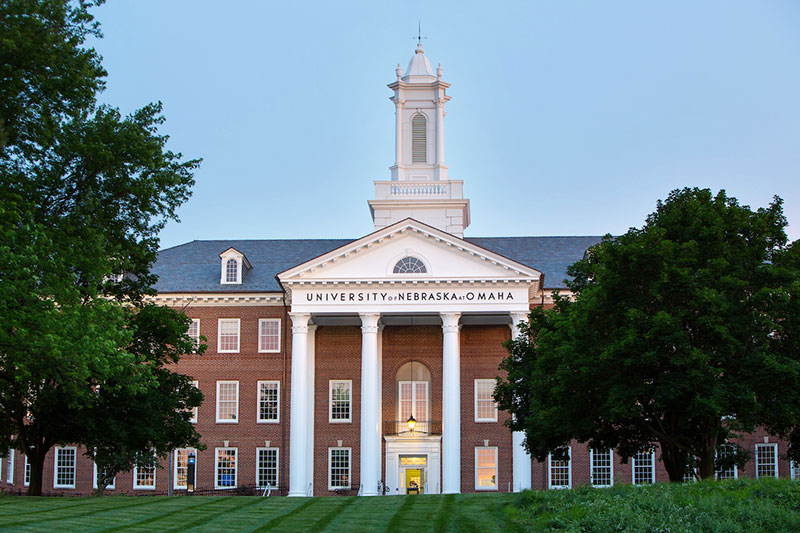 Are you a good listener? Do you like to analyze issues from multiple perspectives? Are you skilled at productive problem-solving and conflict resolution? Do you keep confidential information to yourself?

If your answer to these questions is "yes," you may have what it takes to be an effective University Ombuds!

What is a University Ombuds?
The role of a UNO Ombuds is to help students, staff, and faculty members with resolving university-related problems and conflicts, navigating difficult situations, and advocacy for fair processes. The Ombuds role is confidential, informal, neutral, and independent.

Who can apply?
Ombuds Services has one vacant position for a UNO staff member. UNO normally has three University Ombuds, selected from faculty and staff who are employed in different academic and functional areas of the University. This is an "overtime" service role, compensated by a modest annual stipend.

How will the selection process work?
The current Ombuds will review the applicants, identify individuals who are qualified for the position, and recommend one or more of those individuals to the Senior Vice Chancellor for Academic Affairs for consideration and approval.

Ombuds Duties
Help UNO students and employees address conflicts, problems, and concerns that are university-related
Attend periodic Ombuds meetings
Receive training in the International Ombudsman Association Code of Ethics and Standards of Practice
Participate in continuing education relevant to the Ombuds role
Stay informed of UNO policies, procedures, resources, and changes in personnel

Assist with gathering anonymous data on the types and number of contacts and issues brought to the Ombuds

Ombuds Qualifications
Employment at UNO in a staff position that would not compromise Ombuds neutrality or create a conflict of interest. Preference will be given to individuals employed in academic and functional areas of the university that do not overlap with those of the two current Ombuds.
Knowledge of how the university functions
Knowledge of constructive conflict engagement and resolution
Communication, problem solving, facilitation, and conflict mediation skills
Ability to communicate effectively with individuals having varied backgrounds, identities, and levels of status
Bachelor's Degree or higher
Willingness and ability to be trained in and function in accordance with the IOA Standards of Practice and Code of Ethics

To Apply
Please use campus mail or email to submit a letter of interest and relevant experience to the Director of Ombuds Services by May 1, 2018. Applications will be accepted until the position is filled.

Shereen Bingham, Ph.D.
University Ombuds | Director, Ombuds Services
School of Communication
Arts and Sciences Hall, Room 140

For more information, please visit the Ombuds Services website or contact Dr. Shereen Bingham, sbingham@unomaha.edu, 402-554-4857.


About the University of Nebraska at Omaha
Located in one of America's best cities to live, work and learn, the University of Nebraska at Omaha (UNO) is Nebraska's premier metropolitan university. With more than 15,000 students enrolled in 200-plus programs of study, UNO is recognized nationally for its online education, graduate education, military friendliness and community engagement efforts. Founded in 1908, UNO has served learners of all backgrounds for more than 100 years and is dedicated to another century of excellence both in the classroom and in the community.
Follow UNO on Facebook, Twitter, Instagram, TikTok, LinkedIn, and YouTube. 
Contact Us
If you have a story idea, news tip, or other question, please email the UNO News team at unonews@unomaha.edu.