Flag Lowering for James Wood
The UNO flag will be lowered for UNO retiree James Wood who recently passed away.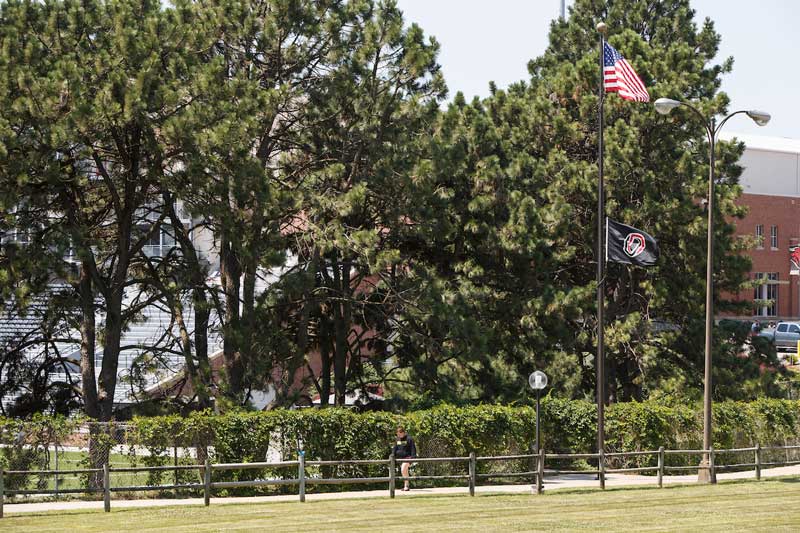 The University of Nebraska at Omaha (UNO) flag will be lowered on Monday, April 23, 2018 in memory of UNO retiree James Wood. Wood passed away on Friday, April 13, 2018 and was 83 years old at the time of his death.
During his time at UNO, Wood worked in the College of Education, Special Education Communications from 1968 until his retirement in 1997.
Wood is survived by his wife Joye McLeod and three children, Christian Wood (Julie) of Oklahoma, Spencer Wood of Utah, and Stacey Wood (Dave Farmer) of Utah as well as nine grandchildren and eight great-grandchildren.
Our thoughts and condolences are with Jim's loved ones during this difficult time.