Flag Lowering for Former First Lady Barbara Bush
Flags will remain lowered through Saturday evening.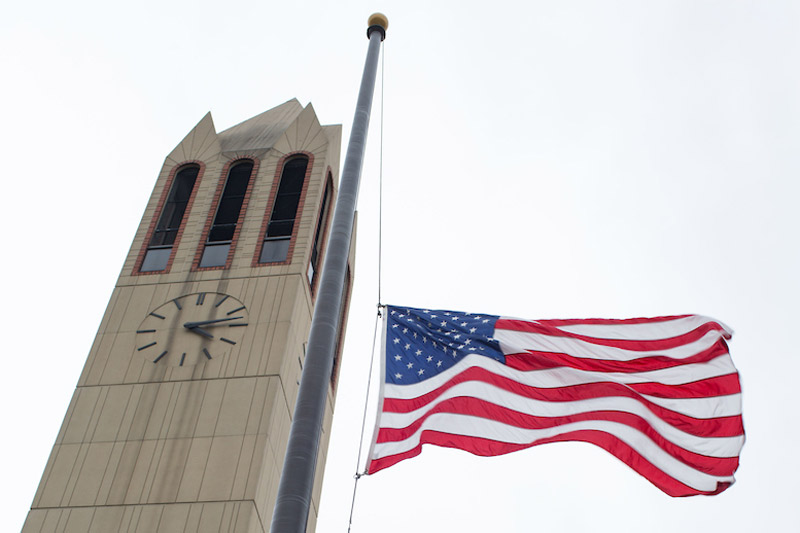 President Donald Trump late Tuesday ordered flags lowered to half-staff through Saturday night in memory of former first lady Barbara Bush, who died earlier Tuesday at the age of 92.
Political figures nationwide have been expressing their condolences as they remember the former first lady.
Governor Pete Ricketts said, "With First Lady Barbara Bush's passing, America has lost an icon who will be remembered for her grace, her dignity, and her work championing literacy. She leaves behind a remarkable legacy in her family and their public service. Susanne and I send our prayers to the entire Bush family as they celebrate her life and grieve her passing."