Africa Summit Sparks Enthusiasm
The forum provided for information-sharing and collaboration among faculty, staff and graduate students who have an interest in Africa.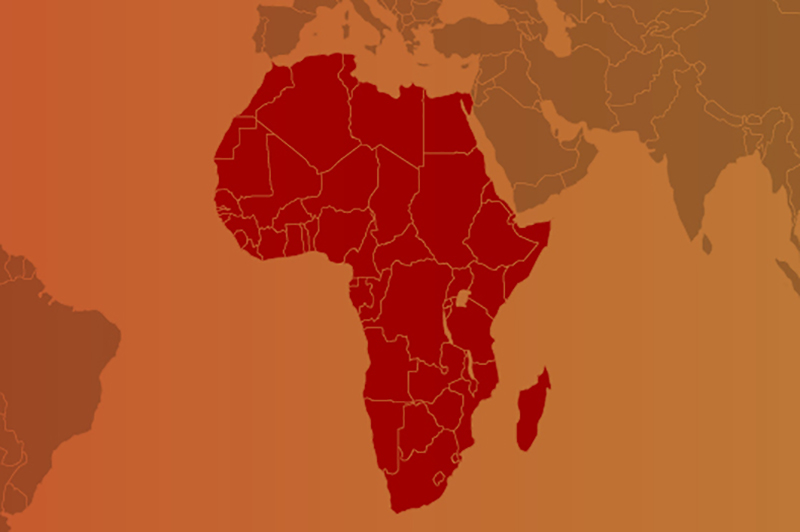 More than 115 faculty, administrators and students representing four University of Nebraska (NU) campuses convened April 5 for the university's first-ever Africa Summit. The forum provided for information-sharing and collaboration among faculty, staff and graduate students who have an interest in Africa.
Most of those in attendance were either from or involved in projects in Africa. They spent the afternoon discussing the projects they have developed in collaboration with African partners, as well as the challenges they face.
With 1.2 billion people in 54 countries, Africa is a dynamic part of the world. University projects are rapidly expanding after decades of engagements there. One of the snags is that there is no central database of programs and projects to which faculty, staff and students can refer to for collaboration.
Three sets of panels were organized with 11 presenters. The panels focused on "Health Sciences and Health Systems," "Agriculture, Water, Food and the Environment," and "Arts, Humanities, Business and Social Sciences." Presenters included James Lawler, M.D., and Stephen Obaro, M.B.B.S., Ph.D., from UNMC, as well as faculty from UNL and UNO.
Attendees were asked to comment on what the University of Nebraska could do in the future to better engage with Africa, either through research, teaching, partnerships, study abroad or other forms of engagement.
Senior Vice Chancellor for Academic Affairs Dele Davies, M.D., said the success of this summit depends on participants. "The challenge is for you to shape the future into reality. Student engagement is important."
He urged the group to establish committees, research best practices and find funding, with a long-term goal of potentially developing an African Institute in Nebraska.

Areas that require greater input are:
Infrastructure – coordinate housing, transportation and laboratories
Logistics – develop agreements for imports and equipment
Refugees – build bridges with Nebraska's refugee population
Projects and expertise – create a searchable database of African projects and NU expertise
Alumni – follow-up with NU graduates from Africa
Education – explore projects with African children in kindergarten through 12th grade, inform Nebraskans about Africa
Francophone Africa – reach out to French-speaking countries in Africa

Steve Duke, Ph.D., NU assistant vice president for Global Strategy and International Initiatives, said it will take time to expand and enhance the university's efforts in Africa. "But, there's much we can do now to build on the existing foundation."
NU Central has set aside $20,000 for multi-campus research collaborations and $10,000 for development of courses dedicated to Africa. Dr. Duke soon will release a call for grant proposals and planning committee volunteers.
The summit was sponsored by NU Central Administration and UNMC and was organized by Dr. Duke with the help of Bruce Grogan, director of international health and medical education (IHME) at UNMC and interim director of international programs at UNO; Jane Meza, Ph.D., interim associate vice chancellor for global and student support at UNMC and UNO; John Lowe, Ph.D., assistant vice chancelllor for Interprofessional Health Security at UNMC; and Leah Niebaum, program associate, IHME.
Read more information about the summit and watch a video of the Africa Summit.