Biomechanics Addition Work to Impact Pedestrian Walkways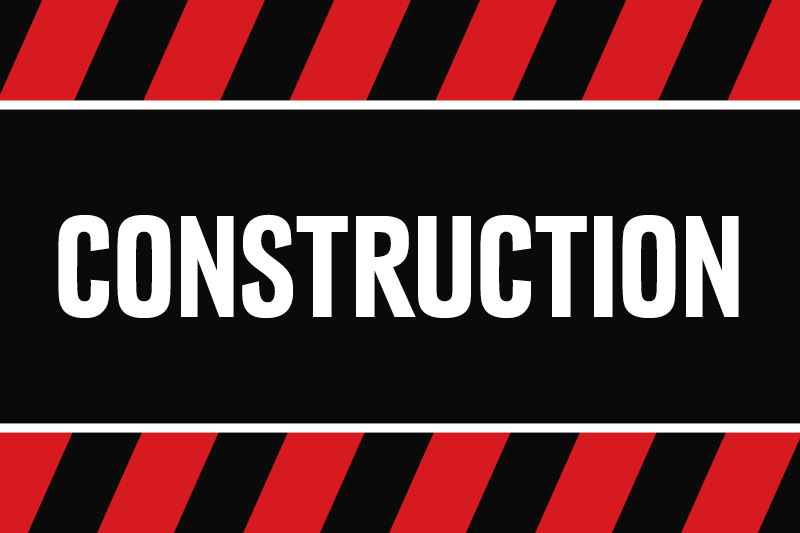 Construction of the new addition to the Biomechanics Research Building is tentatively scheduled to begin on Monday, April 9, resulting in periodic sidewalk closures.
In the first phase of this project (tentatively April 9 through mid-June), the sidewalk located directly south of Caniglia Field and the sidewalk located along University Drive East between the East Parking Garage and the four–way stop at Elmwood Park will be closed to pedestrian foot traffic.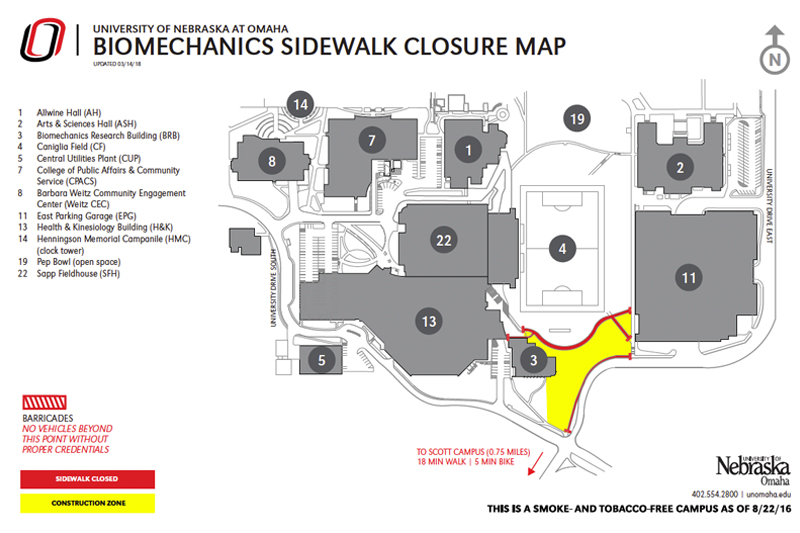 In mid-June, the University Drive East sidewalk will reopen and a temporary sidewalk will open south of Caniglia Field. Fencing will remain around the construction area.
Work is on track to be completed in June 2019. All listed dates are contingent on weather. Project updates will be communicated via UNO's Facebook account, Twitter account, the Maverick Daily and the Bullseye.
This $11.6 million addition is completely privately-funded. It will more than double the Biomechanics Research Building's size and connect all three levels, providing new laboratories, instructional space, offices and collaborative space.
Contact Larry Morgan, UNO assistant director of Facilities Management & Planning, for questions pertaining to this project at lmorgan@unomaha.edu or 402.554.3735.