Campus Rec Switches to Wellness Bringing Better Social Media Content to UNO and Community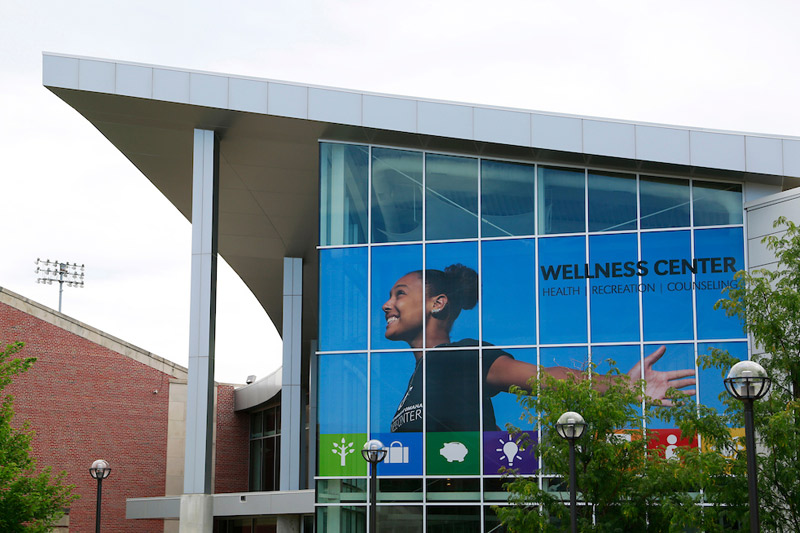 The UNO Wellness Center is located with the H & K building on UNO's Dodge Campus
The Division of Student Affairs (DSA) at UNO has been engaged in a strategic campaign to increase the understanding of overall wellbeing in all aspects of the lives of UNO's students, faculty and staff.
Campus Recreation, as a part of the DSA, has focused its social media campaigns on physical wellness, primarily using posts that are about fitness, recreation, and sports. The department is now moving forward with a strategic communication plan that will promote all eight wellness dimensions that include emotional, environmental, financial, intellectual, occupational, social, and spiritual in addition to what was previously posted online.
Within this strategic communication plan is a shift from the social media profile titles and usernames/handles of "UNO Campus Recreation" or "UNO Campus Rec" to "UNO Wellness."
This move is to better reflect and concentrate the contributions of the Health Services, Counseling and Psychological Services (CAPS), the UNO Wellness Coalition, as well as other departments across the campus that are involved in wellness initiatives at UNO.
It is believed that combining the efforts of all these contributing partners into one social media platform will provide a unified voice, share wellness related content as it relates to your broad community, create better engagement around UNO wellness, and provide a more streamlined channel for feedback from university stakeholders.
Dr. Dan Shipp, Vice Chancellor for Student Success, said "We are excited to make this move and begin to reap the benefits of a unified, community building platform."