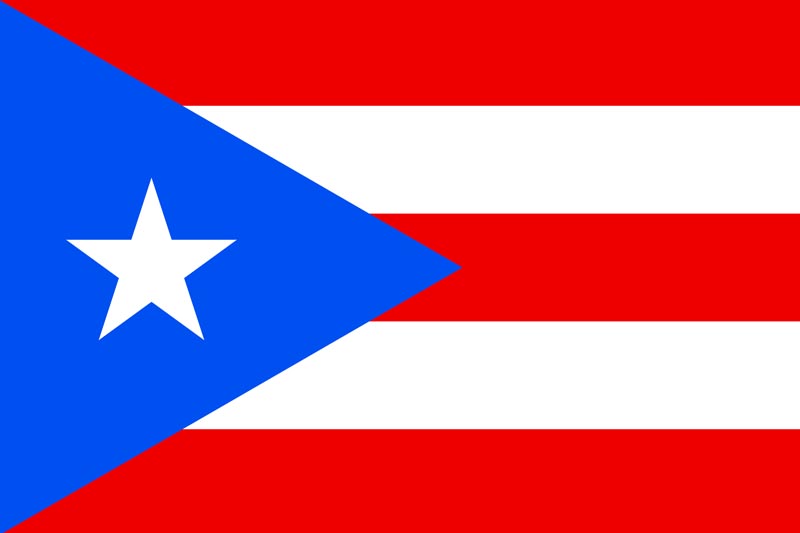 Last month, the U.S. territory of Puerto Rico was ravaged by two major hurricanes in the span of three weeks. As a result, the entire island has been devastated with very few having access to basic needs such as water, food and electricity.

The UNO and UNMC communities have continued to ask how they can help and support those affected by this tragedy, which also includes a number of faculty, staff, and students with connections to the area.

If you have a personal story to share, please email unonews@unomaha.edu with your information.
The UNO and UNMC campuses are encouraging anyone who can to consider making a donation to the American Red Cross to help with relief efforts. You can also help by donating to United for Puerto Rico.
No matter how you choose to contribute, your efforts will make a difference in the lives of thousands of Americans, including the families and friends of these UNO faculty and staff:


Sandra Rodriguez-Arroyo
Born and raised in Villalba, Puerto Rico, Sandra Rodriguez-Arroyo came to the United States to go to graduate school at Penn State, later coming to Omaha, Nebraska, and UNO, in 2011 where she specializes in bilingual education and English as a Second Language (ESL) teacher education within UNO's College of Education.
Leaving Puerto Rico in the early 2000s, Rodriguez-Arroyo still have a number of friends and family members that live on the island. While she has been able to make contact with one of her cousins, she has yet to hear from her parents due to a lack of electricity and telephone connections in Villabla's more rural location.

"I've heard that they are OK, so that's really good to hear. Their house didn't suffer any major damages, but some roads, all communication and essential services are gone, I'm just hoping for that call - I've been glued to my phone. It's been very, very hard, just waiting."
Rodriguez-Arroyo says there are incredibly long lines to access food and water, while at the same time temperatures continue to be in the 80s' and 90s, which has made things difficult. Additionally, many people are not working or working reduced hours while still needing to pay bills and buy groceries.

"It's been a really hard time," she says.

Ultimately, Rodriguez-Arroyo says, the biggest thing people at UNO can do is look for organizations that have committed to help the people of Puerto Rico and make sure that they communicate with their representatives in Congress.

"I want people to just keep fighting for us. Keep fighting for the people of Puerto Rico ... we are part of the U.S. and you cannot forget about us."

Omar Correa
UNO's Associate Vice Chancellor for Enrollment Management is a native of Puerto Rico, coming to the contiguous United States to pursue a college degree at Iowa State University. In 2015, Correa joined the UNO family to lead the enrollment management team.
Since Hurricane Maria, Correa has been able to make contact with his family, who still live on the island.
"I am blessed that most of my family that I have communicated with are doing ok under the circumstances, but it is a tough situation," Correa says. "In many places there is no electricity, drinkable water and phone communication, landlines or cell phones, are down or spotty at best. I depend on my sister having some cellular signal and rushing to my mother's house so I can talk to them with very shaky signal. The sad part is that this is the story for most, if not all families in the island that were touched by hurricane Maria."
Correa says that it is important to keep the citizens of Puerto Rico in people's thoughts and prayers, as well as those in other affected areas such as the Caribbean, Mexico, Florida and Texas.

"If you feel moved to do so, donate to United for Puerto Rico or the Red Cross. All these places will have a long and painful road to recovery, so it doesn't have to be today, there will be need in all these places months for now."


Yria Santos-Torres
In 2009, Yria Santos-Torress and her husband chose to move from Puerto Rico as the island's economy was suffering, making it difficult to find a job. Now in Omaha, Nebraska, with her husband and three daughters, Santos-Torres is part of the UNO Financial Support and Scholarships team helping students find ways to afford college.
After Hurricane Maria hit the island, it took five days for Santos-Torres to hear from her sister, who had waited out the storm with their parents in their hometown of Arecibo, before returning to her current home in Humacao.

"As of today I have not been able to talk to my parents, but a cousin went to visit and took a picture of them to show me that they are OK," she says. "I also received a phone call from an uncle telling me that they were all OK and not to worry about them, but I could feel the sadness and hopelessness in his voice. It broke my heart."

Santos-Torres says the things the Puerto Ricans need at this time is clean drinking water and food because transportation has been difficult to get supplies to the people who need them. She recommends supporting the people of Puerto Rico through organizations like United for Puerto Rico.
Contact Us
If you have a story idea, news tip, or other question, please email the UNO News team at unonews@unomaha.edu.