Community Engagement Spotlight | Every Bite Counts
contact: UNO Campus Commitment to Community Engagement - UNO Campus Commitment to Community Engagement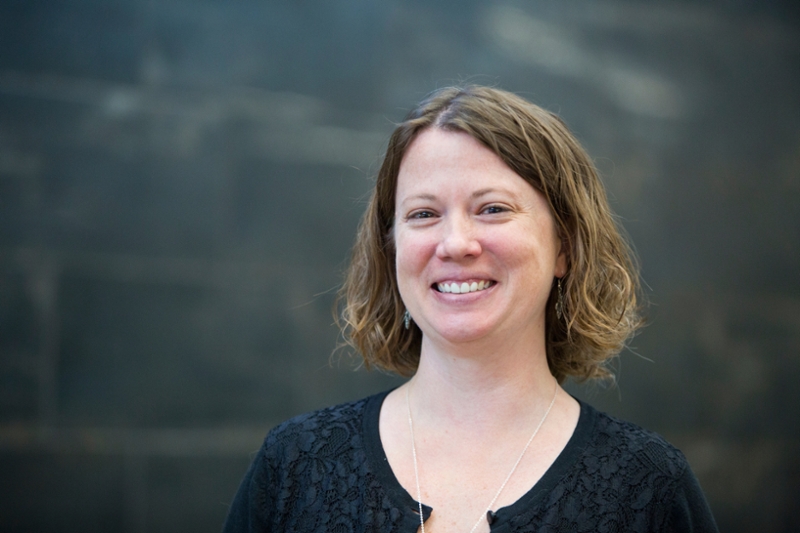 Just as Sarah Burke, sustainability coordinator at UNO, was starting out, she was approached by students asking her to help tackle the food waste issue on campus. "I had someone from Student Government, I had someone from the Business School, I had some international students- that would approach me and say, 'can we do something?'"
Burke would go on to form them together into the executive team of Every Bite Counts. Every Bite Counts is the student-led club and food recovery program at UNO. They operate the Omaha chapter of Campus Kitchens, a nationwide effort to combat both food waste and food insecurity.
Every Bite Counts saves untouched cold foods that fit the criteria of what can be safely saved from catered events in the Barbara Weitz Community Engagement Center (Weitz CEC). They then bring the food to Youth Emergency Services (YES) who usually, Burke says, feed 50 or so youth every night. Burke says that YES was the ideal partner for Every Bite Counts because they serve the same young demographic that UNO is dedicated to serving and educating. Students can become disconnected from the plight of their more disadvantaged peers. "We're building that connection. The students are going to YES and delivering the food, they're seeing the clients there, and seeing that- this could be someone that sitting in the classroom with me."
Every Bite Counts launched in Oct. of 2016 with their first collection on Oct. 19. By the end of Nov., they had taken about 900 pounds of food to YES. Of those 900 pounds, 200 pounds were from catered events and the rest was excess goods from the Maverick Food Pantry and whole produce from the Omaha's CSA (Community Supported Agriculture) program (if boxes of produce were not bought within a week, Every Bite Counts brought the produce to YES before the produce could go bad).
Burke admits that her initial driving motive as sustainability coordinator was the prevention of food waste. Omaha's top contributor to landfill is food waste. Yet, as she and her team looked deeper into the problem, a startling reality was coming to light. "As we started doing research, we were finding that one in five children in the City of Omaha don't know where their next meal is coming from." She observed that the Maverick Food Pantry, UNO's own food assistance resource, was being put to good use. "Even the students here are hungry."
Every Bite Counts has shown me the passion that our students have in the areas of sustainability and social justice.
- Sarah Burke
Every Bite Counts tackles both sides of the food problem in Omaha, from the environmental by preventing hundreds of pounds of food from becoming landfill to the societal, by feeding at-risk youth who don't know where their next meal is coming from. They have also just joined the Barbara Weitz Community Engagement Center (Weitz CEC) as a new building partner organization, envisioning partnerships with the other building partners to bring awareness to food waste and food insecurity on campus and the Omaha community at large. They're looking to change the way every student and person on campus looks at the world and their own impact on it.
Burke continues to be pleasantly surprised at how much UNO students not only want to talk about issues but that they want to take action to improve society.
---
Campus Commitment to Engagement
Community engagement and service are fundamental components of UNO's identity. This commitment to engagement is reflected in UNO's academics, student body, partnerships, and institutional framework. As an engaged campus, UNO values mutually-beneficial partnerships where information and expertise is shared and applied for the common good.
Share Your Story
Did you organize or participate in a community-oriented project or service? UNO wants to hear from you! UNO is committed to community engagement in its broadest form, and wants to feature your community service story.
Submit your story on MavSYNC or via e-mail.
Read other engagement spotlight stories
Contact Us
If you have a story idea, news tip, or other question, please email the UNO News team at unonews@unomaha.edu.