2016 UNO United Way of the Midlands Campaign Total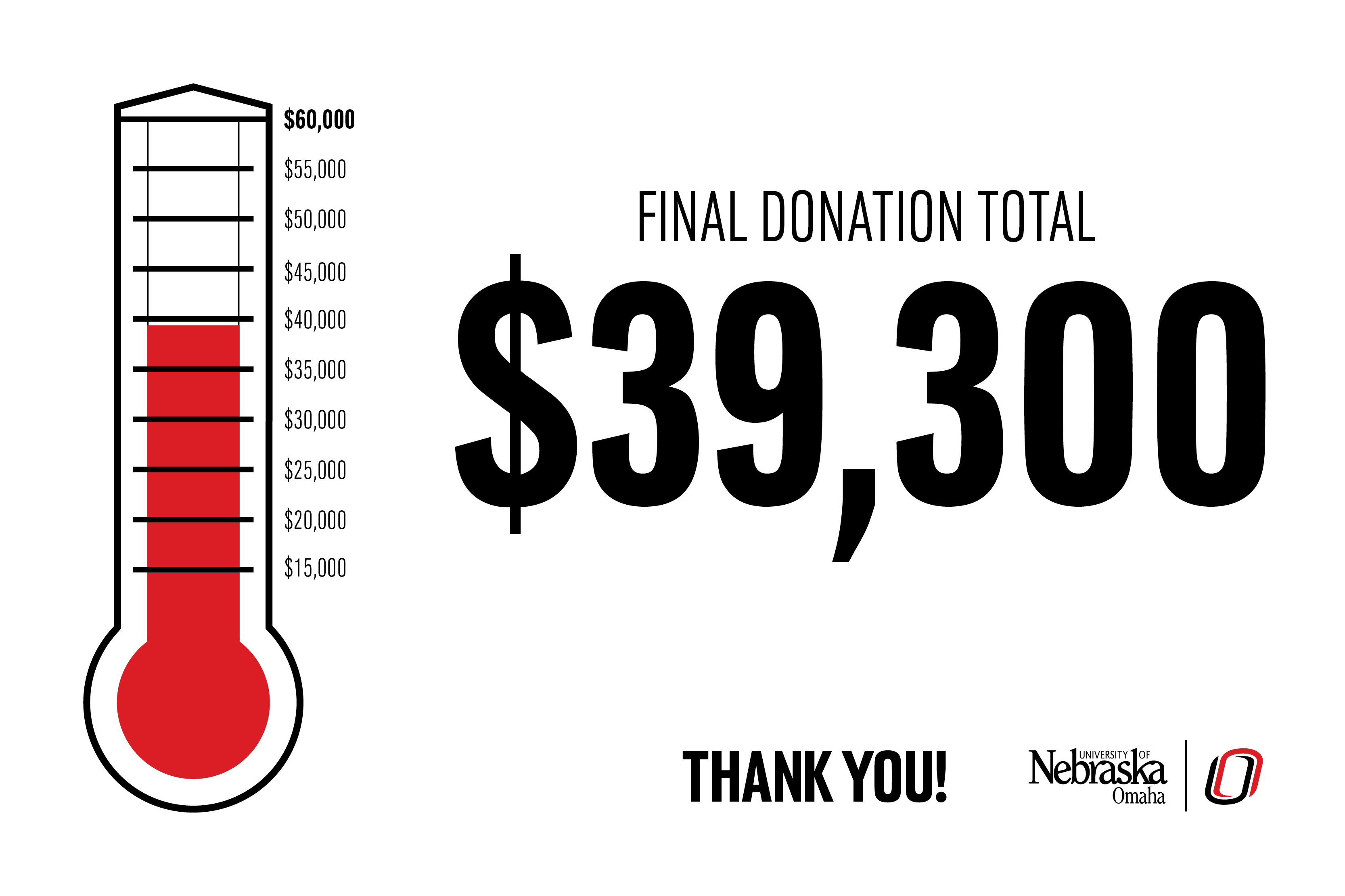 The 2016 UNO United Way of the Midlands Campaign has come to a close. This year's campaign ran from November 7 to December 2. Faculty, staff, and members of the UNO community raised more than $39,300! 
Thank you to each and every one of you who made a contribution. Through payroll deductions, texting donations at athletic events, rounding up orders in the MBSC Food Court, and more, contributions of all sizes will help create a positive impact in our community. Together we can make a significant impact on strengthening our community, especially helping those most in need be better prepared for learning and entering the workforce. 
Visit the United Way of the Midlands to learn more about how our contributions are part of a bigger story in our region.
For questions about this year's campaign, please contact unohr@unomaha.edu.
Thank your for your help in making this a special community!
Contact Us
If you have a story idea, news tip, or other question, please email the UNO News team at unonews@unomaha.edu.