Weekly Community Engagement Spotlight | Alan Kolok & Krystal Herrmann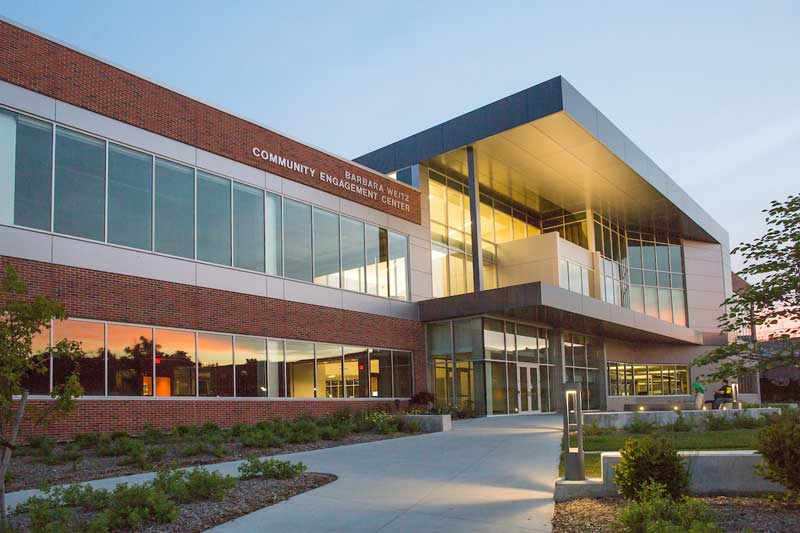 Community engagement and community service are fundamental components of UNO's identity.
The Nebraska Watershed Network (NWN) is a student-driven organization that aims to promote water quality through citizen science. Dr. Alan Kolok is the NWN director and Krystal Herrmann is the program coordinator.
The Nebraska Watershed Network (NWN) was created five years ago by Dr. Kolok.  NWNuses community engagement, and in particular citizen science, as a method to educate people about water quality. Dr. Kolok: "There are a lot of water issues in this town and in this state. This state is highly agricultural which means you get a lot of agricultural run-off." 
The goal of NWN is to educate and engage citizens about the water quality. "Our hope is once you get educated, you will be engaged to action," said Dr. Kolok. NWN has many partnerships with K-12 schools. UNO students and K-12 students "can get there hands wet and get get out in the field and make measurements. They will be the people that will struggle with these issues for the next 50 or 60 years." 
Program coordinator Krystal Hermann explained the importance of citizen science: "You do not need a formal science background, a degree, or Ph.D. behind your name to collect scientific data and contribute to our projects." The NWN has engaged close to a thousand citizens. 
Contact Us
If you have a story idea, news tip, or other question, please email the UNO News team at unonews@unomaha.edu.