Update to UNO's Information Technology Services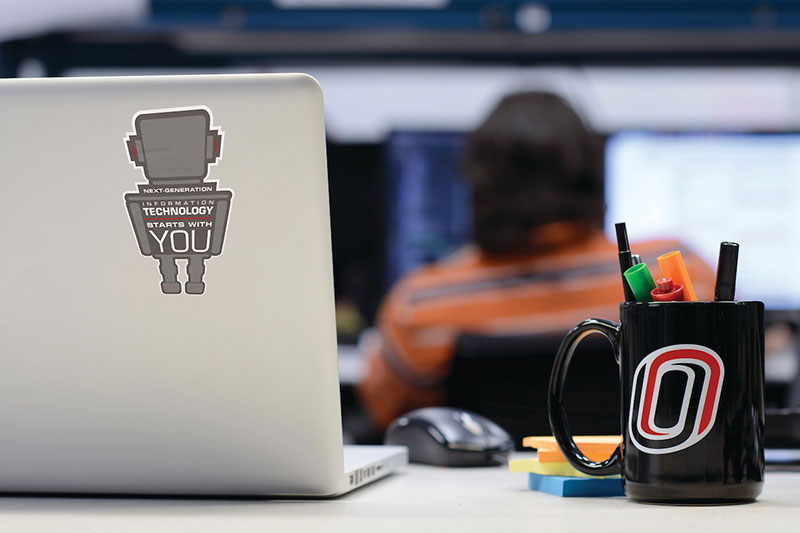 The University of Nebraska Omaha's Information Services is now Information Technology Services.
This is a minor change for those on campus who already work with ITS, and one that will not affect any of the services you already use. The simple change comes to align the unit, in name, with the other three University of Nebraska Campuses, the University of Nebraska Enterprise Services group, and best practices in Higher Education. UNO's department was actually the only campus within the University of Nebraska system, not named ITS.
As of Nov. 15, you will begin to hear and see references to ITS. This includes business cards, email signatures and other materials.
A plan is in place to update the website, any print pieces and other references in the next couple of months leading up to January 2017. By then, the transition should be complete. CIO Bret Blackman has tasked Bob Goeman, Gary Aerts and Steve Lendt to coordinate with departments in ITS to make the seamless transition.
As a reminder, the following departments all fall under ITS:
Academic Computing / Communications
Administrative Development Information Services
Information Security
Digital Learning
Infrastructure Services /Telecommunications
Client Services (Technical Support Services and Multimedia Technology Services)
If you have questions, or know of references to ITS somewhere around campus that need to be updated, feel free to reach out to helpdesk@unomaha.edu.
Contact Us
If you have a story idea, news tip, or other question, please email the UNO News team at unonews@unomaha.edu.