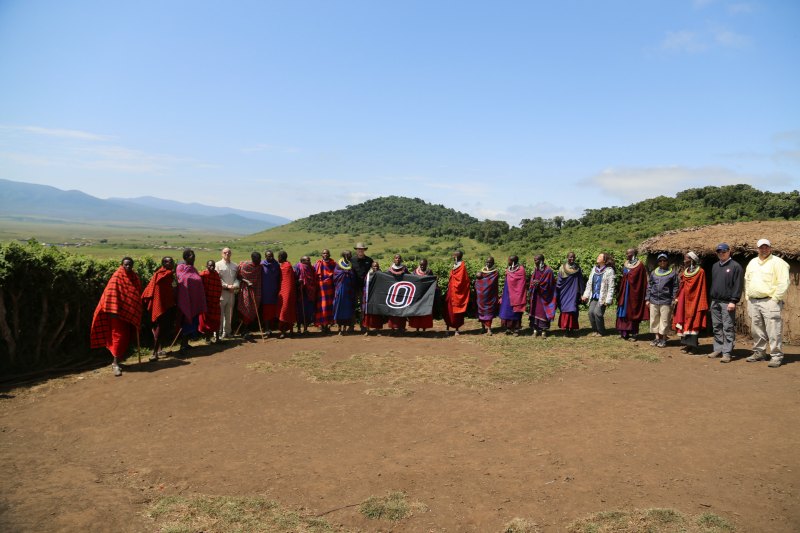 From the Fall 2016 UNO Magazine -  Explore other articles
---
Johnny Cash sang that he'd been "everywhere, man."
So have UNO alumni — just take a look at ShowTheO.com for proof.
Since the UNO Alumni Association's "Show the O" campaign launched in 2013, Mavericks have taken photos of themselves with "O" flags in nearly 100 countries and all 50 states, including most of the spots "The Man in Black" sang about.
Minnesota, Buffalo, Toronto? Yep, Yep and yep. Oklahoma, Tampa, Panama? Those, too.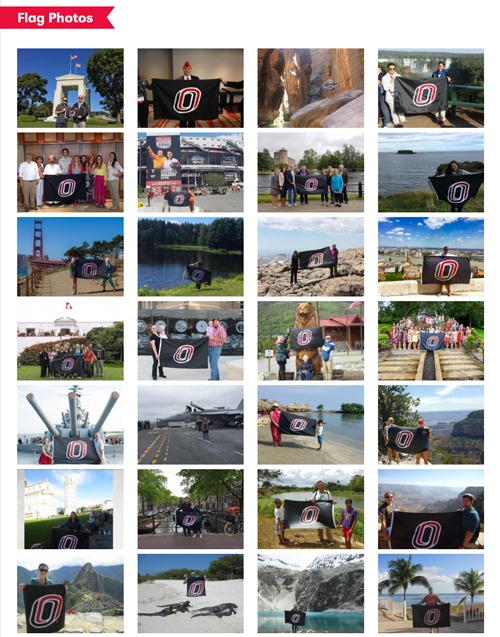 How Can You Show the O?
Request a flag at ShowTheO.com — they'll send you one for free that you get to keep! Then, take a photo with the flag wherever you live or travel.
Send the pictures their way and they'll post them on the site, which features an interactive world map of all the places the "O" has been shown.
Questions?
Contact the UNO Alumni Association with any questions about showing the O on your next big trip.
Contact Us
If you have a story idea, news tip, or other question, please email the UNO News team at unonews@unomaha.edu.