2017 Service Learning Seminar Registration Open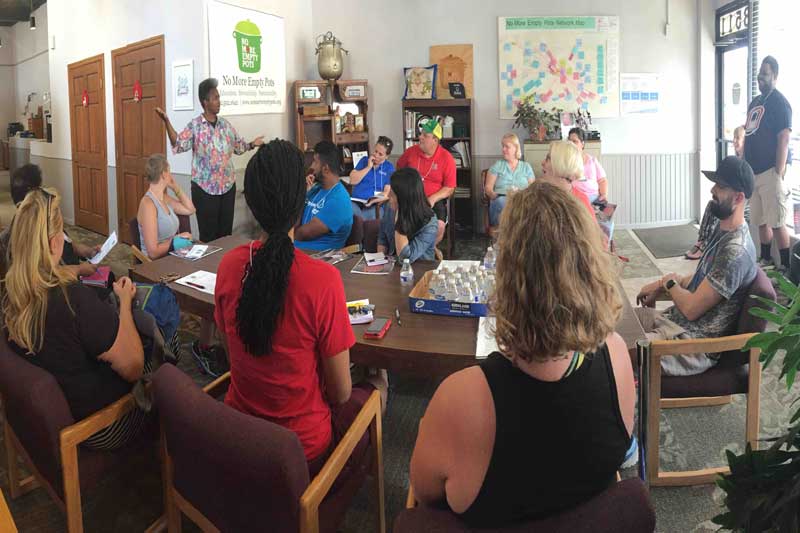 Join the growing cohort of UNO faculty experts in service-learning instruction and attend the 9th Service Learning Seminar!
The P-16 Initiative in the Service Learning Academy has designed an interactive training that provides an opportunity for faculty to learn how to use service learning as an engaged method of instruction, to connect faculty to K-12 instructors and community non-profit partners, and to explore mission-focused teaching techniques in a living laboratory while meeting community-identified needs.
Participants leave with expertise in quality service learning instruction, community partners from both K-12 schools and nonprofit organizations and support for project implementation. UNO participants receive a $400 professional development stipend for conference registration, travel, membership fees, etc.
Sessions will be held July 10-14 in the Barbara Weitz Community Engagement Center from 9:00 A.M. to 3:30 P.M. Monday through Thursday, and from 9:00 A.M. to 12:00 P.M. on Friday.
Faculty members new to service learning, as well as those teaching using service learning instruction, are encouraged to participate. Questions? Contact Julie Dierberger at 402.554.3268 or jdierberger@unomaha.edu.
Contact Us
If you have a story idea, news tip, or other question, please email the UNO News team at unonews@unomaha.edu.