UNO Project Has Scouts Talking With Astronauts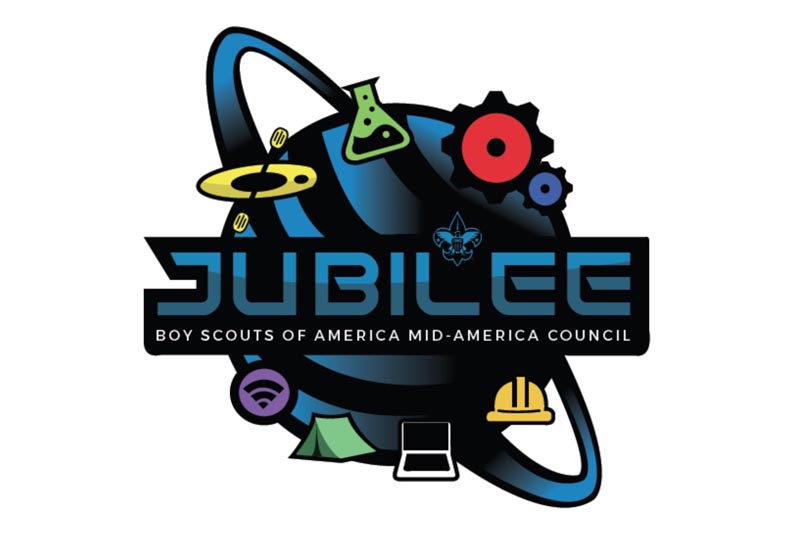 OMAHA – The University of Nebraska at Omaha (UNO) and Boy Scouts of America Mid-America Council are partnering to give curious minds a once-in-a-lifetime chance to speak directly with astronauts on the International Space Station (ISS). 
At 9 a.m. on Saturday, Oct. 15, approximately a dozen local scouts and students will use amateur radio signals to speak directly with crew members aboard the ISS.
The event is part of the opening ceremonies for the Boy Scouts' Jubilee celebration, which takes place at Mahoney State Park from Oct. 14-16. 
"We are so excited to provide this opportunity to kids not just from Omaha, but from around the Midwest," said PKI Research Coordinator Jim Taylor. "It is through a strong collaboration between UNO, the University of Nebraska, the Boy Scouts of America and local amateur radio operators that we are able to make this happen."
This opportunity has been a year in the making. Late last year, UNO's Office of STEM Education and the Peter Kiewit Institute submitted a proposal to the Amateur Radio on the International Space Station, or ARISS.
ARISS is a joint venture by NASA, the American Radio Relay League (ARRL), and the Radio Amateur Satellite Corporation (AMSAT) to facilitate communication via Amateur Radio between astronauts aboard the International Space Station and schools and communities around the world. 
UNO and Omaha are just one of 17 communities to participate in the ARISS program during the second half of this year.
Participants will have just 10 minutes to speak with the ISS astronauts before space station is out of range. However, during those 10 minutes, hundreds to thousands of other attendees will be able to hear the astronaut's responses projected over loudspeakers on the Jubilee's main stage. 
The Mid-America Council Jubilee is a major scouting event occurring every couple of years, bringing together members from 58 counties across Nebraska, Iowa and South Dakota. 2014's Jubilee welcomed more than 6,000 scouts and their parents. 
"2016 marks the 100th anniversary of the first Scouting units forming in this part of the country," said Mike Evano, Program Director for the Mid-America Council. "This year's Jubilee gives us a unique opportunity to celebrate that occasion and so we wanted to go bigger than ever. We've built the world's longest Pinewood Derby track, we've got TV celebrities and astronauts, and we're even talking to the Space Station. We're pulling out all the stops."
As part of the university's commitment to STEM education, UNO will also have several education stations set up at the Jubilee, to provide demonstrations and lessons in areas such as biomechanics and aerodynamics. 
Members of the media are asked to arrive with enough time to be in position for the 10-minute window, which begins promptly at 9 a.m. 
A map of Mahoney State Park for Mid-America Council Jubilee can be found at http://www.mac-bsa.org/Post/sections/74/Files/jubile_2016_map_draft_17b.pdf.
For media requests regarding the ISS event, please contact: 
Sam Petto, UNO Media Relations Coordinator
unonews@unomaha.edu
402.554.2704
or
Charley Reed, UNO Associate Director of Media Relations
unonews@unomaha.edu
402.554.2129
For media requests regarding the Mid-America Council Jubilee, please contact:  
Mike Evano, Program Director
Mike.Evano@scouting.org
402.819.9181
About the University of Nebraska at Omaha
Located in one of America's best cities to live, work and learn, the University of Nebraska at Omaha (UNO) is Nebraska's premier metropolitan university. With more than 15,000 students enrolled in 200-plus programs of study, UNO is recognized nationally for its online education, graduate education, military friendliness and community engagement efforts. Founded in 1908, UNO has served learners of all backgrounds for more than 100 years and is dedicated to another century of excellence both in the classroom and in the community.
Become a fan of UNO on Facebook and follow UNO's Twitter updates. 
Contact Us
If you have a story idea, news tip, or other question, please email the UNO News team at unonews@unomaha.edu.