Call for Proposals for the Information Exchange | Due Oct. 31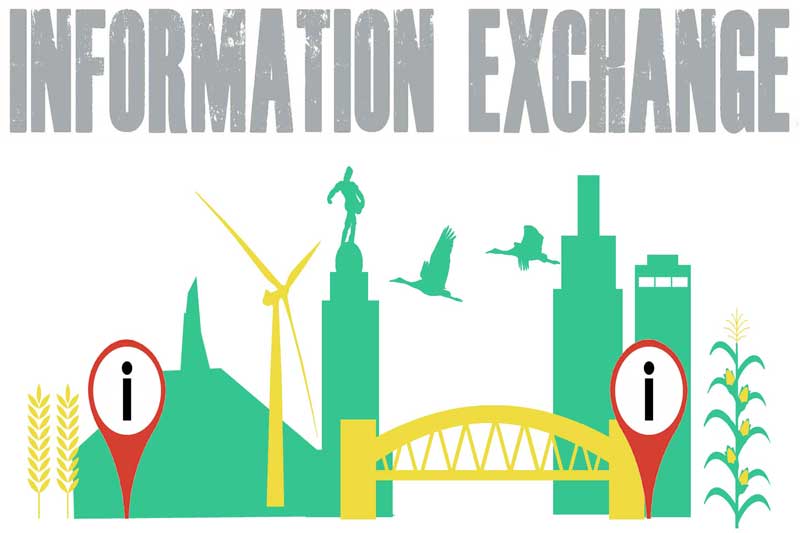 The KANEKO UNO Library is currently looking for proposals for breakout sessions for the

Information Exchange Conference

on March 17, 2017.
Have a project, idea, or passion you want to share with other community builders?
We are looking for proposals for breakout sessions for the Information Exchange, a conference devoted to helping communities locate and strategize methods to provide better access to information, generate ideas about what libraries are and how knowledge can be shared within a community to improve the lives of its citizens. This conference is for librarians, educators, business leaders, healthcare providers, activists, city planners—anyone who wants to build resources in their community!
Your session should relate to the description above and provide a solutions-based platform. In other words, the people listening to your idea need to know how to implement it in their community by the time they leave your session. You might look at it from an audience perspective: "My community has a problem with X. How do we solve this problem?" That problem may deal with healthcare, diversity, business development, etc.
We also believe it is important for our attendees to have resources to refer to after the conference is over so we ask to be able to archive your notes, slides, etc in Digital Commons. We encourage networking and contact-sharing.
Topics represented at last year's conference include: Health, Law, Arts, Journalism, Publishing, Archiving, Activism, Public Policy, Economics, Technology, Education, Libraries, and Advocacy–but any topic areas are welcome!
Timeline for application process:
October 31, 2016      Proposal Application Due
December 1, 2016    Applicants will be notified on selection status
January 1, 2017        Biography information due for all presenters
For further questions contact Melinda Kozel at library@thekaneko.org.
Contact Us
If you have a story idea, news tip, or other question, please email the UNO News team at unonews@unomaha.edu.