McCornick Begins New Role as Executive Director of the Water for Food Global Institute
contact: Molly C. Nance - Robert B. Daugherty Water for Food Global Institute
email: mnance@nebraska.edu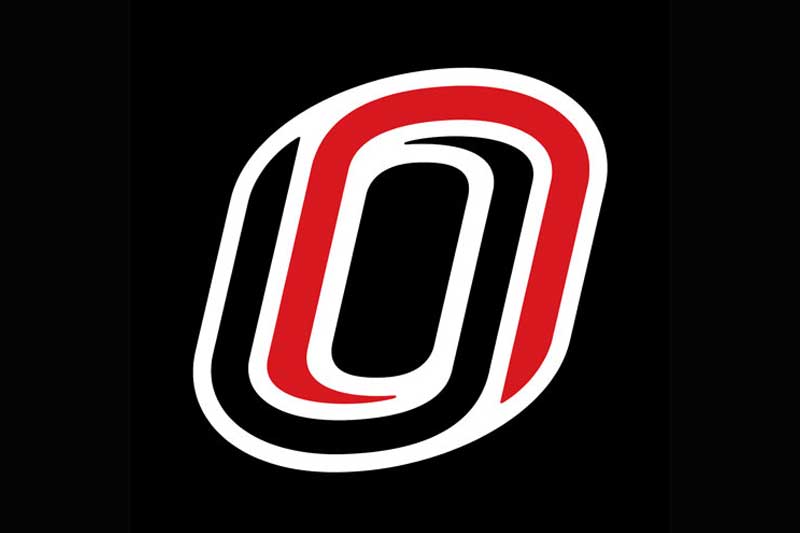 Peter G. McCornick, an internationally known expert in water, food and environmental research and practice, began work as the executive director of the Robert B. Daugherty Water for Food Global Institute at the University of Nebraska Aug. 25.
McCornick most recently served as deputy director general for research at the International Water Management Institute in Colombo, Sri Lanka, one of the world's foremost institutions dedicated to improving the management of water and land resources to ensure food security and reduce poverty.  At Nebraska, he succeeds Roberto Lenton, who became WFI's founding executive director in 2012 and is returning to his faculty role in the University of Nebraska–Lincoln's Department of Biological Systems Engineering.
On his third day on the job, McCornick led WFI's delegation at World Water Week in Stockholm, Sweden, one of the most important international conferences focusing on global water issues. McCornick introduced two sessions organized by the WFI that were selected for the conference in a highly competitive juried process: "Telling Your Story to Make an Impact," and "Role Playing How Water Markets Improve Food Security and the Environment." Upon returning to the WFI office at Nebraska Innovation Campus, McCornick has begun meeting with advisory teams, faculty, staff and students from across the university who contribute to the work of the Water for Food Global Institute. He is participating in Husker Harvest Days with UNL Chancellor Ronnie Green and recently began planning for the 2017 Water for Food Global Conference, which will be April 10-12 in Lincoln.
"I greatly appreciate the warm and enthusiastic welcome we have received and I'm thrilled to be on board at the University of Nebraska. The past few weeks have confirmed to me that there's truly something special happening here with regard to water and food security," McCornick said. "We have talented and energetic faculty and tremendous partners across the state and beyond. I look forward to building on the early momentum of the Water for Food Global Institute to advance our impact on the health, security and well-being of people around the world."
NU President Hank Bounds said, "There is perhaps no more urgent challenge facing the world today than sustainably feeding the growing global population. The University of Nebraska, through our Water for Food Global Institute, is uniquely positioned to lead the way in developing solutions. We are fortunate to have Peter's expertise and global reputation in this position. His deep knowledge of water and agricultural development in global contexts and his strong leadership skills will accelerate the impact the institute is making toward ensuring water and food security in Nebraska and around the world."
NUconnections event
Faculty, staff, students, media and the public are invited to meet McCornick and the executive directors of the other three University of Nebraska institutes at "NUconnections," a public event Oct. 6, from 8 to 9:30 a.m. at the Nebraska Innovation Campus Conference Center in Lincoln.
Susan Fritz, executive vice president and provost, dean of the Graduate College of the University of Nebraska, will moderate a panel discussion with NU institute executive directors:
Robert C. Hinson, National Strategic Research Institute
Peter G. McCornick, Water for Food Global Institute
Samuel J. Meisels, Buffett Early Childhood Institute
Charles P. Schroeder, Rural Futures Institute
Fritz will provide an overview on the development of NU's four interdisciplinary, system-wide institutes, their important roles and her vision for their futures. Breakfast and a coffee bar from The Mill Coffee & Tea will be provided. There is no charge, though registration is requested online by Sept. 29: http://conta.cc/2bW1PL7.
Follow McCornick on Twitter @PeterMcCornick and learn more about the Water for Food Global Institute (video): https://youtu.be/ohH06_vpCqw.
About the Robert B. Daugherty Water for Food Global Institute 
The Robert B. Daugherty Water for Food Global Institute at the University of Nebraska was founded in 2010 to address the global challenge of achieving food security with less stress on water resources through improved water management in agricultural and food systems. We are committed to ensuring a water and food secure world while maintaining the use of water for other human and environmental needs.
The University of Nebraska has invested in four interdisciplinary, University-wide institutes — including the Water for Food Global Institute — that leverage talent and research-based expertise from across the University of Nebraska system to focus on complex state, national and global challenges.
Contact Us
If you have a story idea, news tip, or other question, please email the UNO News team at unonews@unomaha.edu.