A Game of Thrones, A War of Roses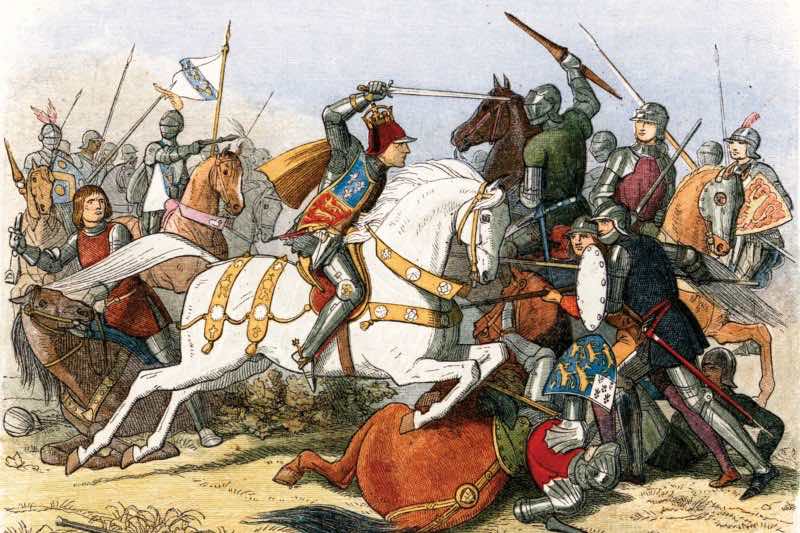 The famous War of Roses pitted the ruling Lancaster family against the upstart York Family in a fight for the English crown. Illustration by James Doyle (1864)
Sunday, June 26, marked the much-anticipated finale of the sixth season of HBO's popular series "
Game of Thrones
," which is based on the "
A Song of Fire and Ice
" series of books authored by George R.R. Martin.
Since the first book was published in 1996, the series has sold more than 58 million copies across five books and the show, which launched in 2011, has won more than 180 awards, including the Golden Globes in 2015 and 2016 for Best Drama series as well as 12 Emmys in 2015, including awards for "Outstanding Drama Series" and "Outstanding Supporting Actor in a Drama Series" honoring Peter Dinklage's performance as Tyrion Lannister.
While it's not quite clear who will take the Iron Throne or what terror the White Walkers will bring to the Seven Kingdoms, we do know a lot about the real-world history that inspired Martin to write the saga, and that knowledge is being passed down to students at UNO through two unique programs: Nebraska Shakespeare and UNO's
M

edieval

and Renaissance Studies
program.
Bringing "A War of Roses" to Life

Millions of "Game of Thrones" fans are familiar with the political struggle between House Lannister and House Stark, but what about the real-world history of the families that influenced them?

The Lancasters and Yorks are two 15th-century noble families that fought for control of the English crown between 1455 and 1487. This struggle served as inspiration for Shakespeare's multi-play historical epic known as the "The Wars of Roses," which in turn inspired George R. R. Martin's epic "Game of Thrones."

This November, UNO is partnering with Creighton University and Nebraska Shakespeare to tell the story of "A War of Roses," which will condense the "Henry VI" trilogy, as well as parts of "Henry V" and "Richard III," into a two-part performance.
The joint effort coincides with Nebraska Shakespeare's 30th anniversary and the 400th anniversary of Shakespeare's death.
---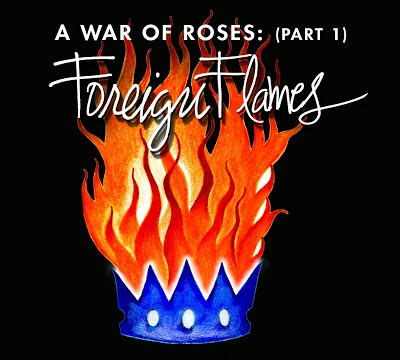 Presented at the UNO Weber Fine Arts Building
November 3-6, 10, 12, & 13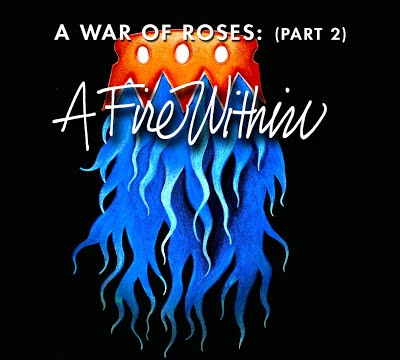 Presented at Creighton's Lied Education Center
November 11-13. 17-20


---
"We wanted to not just honor Shakespeare, but honor the commitment that UNO, Creighton and the city of Omaha have had to presenting the bard's work," says Vincent Carlson-Brown, a UNO alumnus and Artistic Director for Nebraska Shakespeare.
D. Scott Glasser, a UNO professor and UNO Theatre coordinator, is directing the War of Roses' first play, called "A War of Roses (Part I): Foreign Flames" while Amy Lane, a former UNO instructor and now Creighton professor, will direct "A War of Roses (Part II): A Fire Within." Carlson-Brown is the fight coordinator for both plays.
"This project exemplifies our collective belief in the exciting immediacy of live theatre," Glasser says. "World events inspired our choice to tell these stories, as well as inspiring 'Game of Thrones.'"

Some striking similarities between Shakespeare's "King Henry VI" and "Game of Thrones" include a king (King Henry V) who dies unexpectedly leaving a young heir apparent and two brothers who doubt his ability to lead; a young woman (Joan of Arc) who has visions on how to defeat the enemy; an internal power struggle between two ruling families (Yorks and Lancasters); an advisor (the Duke of York) who sits on the throne in the king's absence and commands his own loyalists; a woman (Queen Margaret) who is married to the King for political purposes and rules from behind the scenes; and a physically deformed character (Richard III) who rises to power by eliminating members of his own family.
Carlson-Brown says that much of what makes Game of Thrones appealing to fans today is what made the Wars of the Roses, named for the families' competing rose sigils, popular to fans in Shakespeare's time.

"The cycle of war is ultimately a cycle of human connection and disconnection," he says. "It's about individual needs and desires and how everything is just a cycle taking us from foreign enemies to civil wars and back again."
The two-part adaptation will run for three weeks, with Part I, "Foreign Flames" taking place at UNO Thursday, Nov. 3, through Sunday, Nov. 6, and again on Thursday, Nov. 10. Creighton will host Part II, "A Fire Within" on Friday, Nov. 11, and again from Thursday, Nov. 17, through Sunday, Nov. 20. Both plays will be performed back to back on Saturday, Nov. 12, and Sunday, Nov. 13.

More details and ticket information will be available from Nebraska Shakespeare later in the year.
Medieval Times and Modern Studies
Game of Thrones is obviously fiction, but that doesn't mean it can't be used in the classroom.
UNO's Department of Medieval/Renaissance Studies has always been popular among students. Dr. Martina Saltamacchia says that once students start digging into sources and texts, they realize how many parallels the show has to medieval history.
"(The students) soon discover that real history is actually even more fascinating and engrossing than a fictional show," she says.
For example, some of the most famous scenes in the Game of Thrones series have stolen a few pages out of medieval history's playbook.
Inspiration for the "Red Wedding" scene comes from two events that really happened in Scottish History: the Black Dinner of 1440, and the Massacre of Glencoe in 1692.
The Black Dinner involves the Earl of Douglas, who was invited to dinner with the king of Scotland, only to be given a mock trial and beheaded. At the Massacre of Glencoe 38 MacDonalds (a clan in the Scottish highlands) were killed by the guests they were hosting.
Sound familiar?
Saltamacchia believes that representations of medieval history in popular culture plays a large role in attracting students to the field. In fact, she hopes to teach a class about "Game of Thrones" in the future.
"In my classes, I love experimenting with pedagogies and approaches, and in these past years at UNO I've seen the incredible value of venturing beyond the traditional lecture format – for instance, including role-playing games in my Crusades class, a medieval food banquet or a field trip to a jousting show at a Renaissance Fair for my Castles and Cathedrals class," she says.
Saltamacchia says the "Game of Thrones" course would take clips and scenes from the show and students would dive into the major overarching themes, such as medieval queenship, the role of woman, violence, and medieval religiosity. Students would be challenged to discover parallels between fictions and historical events or characters, and they would explore elements of the medieval world, like armor, clothing, food, and housing.
While Saltamacchia believes that show portrays the period in a much darker light than what most medieval texts suggest, it still paints a vivid picture of the era.
"Most of the themes that surface in 'Game of Thrones' are pretty accurate."