Blackboard Unavailable May 11-May 14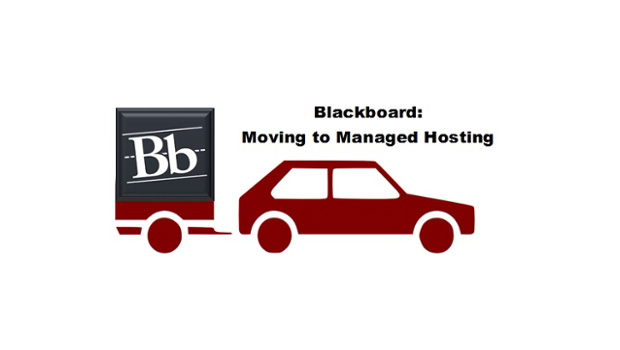 UNO is moving Blackboard to Managed hosting, and it will be unavailable Wednesday, May 11 - Saturday, May 14. 
Information Services estimates Blackboard be available again on Saturday, May 14, but will restore the service as soon as possible. This timeframe was chosen as it was the least disruptive to faculty and students because it falls between the spring and summer semesters.
What does this mean for faculty with spring grading? 
Since the Blackboard outage overlaps with spring semester final grading, please plan accordingly for the outage and make adjustments as needed for assignments, deadlines, due dates, etc. Additionally, download any files you will need during the transition, including the full Grade Center, prior to May 11. If you download your grade book prior to the outage and make changes in it, the grade book will need to be uploaded again once the new system is operational.
 Important Dates to Remember
Friday, May 5 - Last day of Spring 2016 Semester finals
Wednesday, May 11 through Saturday, May 14 - Blackboard unavailable
Thursday, May 12 - Final spring grades due
Monday, May 16 - First Summer 2016 Session begins
Walk-in Sessions: Blackboard Move to Managed Hosting
Thursday, May 5 | 9 A.M. - 4 P.M. | Kayser Hall 538
Monday, May 9 | 9 A.M. - 4 P.M. | Kayser Hall 538
Tuesday, May 10 | 9 A.M. - 4 P.M. | Kayser Hall 538
If you have questions about how the transition will effect you and how you use Blackboard, please stop by the Teaching & Technology Center (TTC), Kayser Hall 538, and a member of the Academic Partnership for Instruction (API) will be happy to help you. No appointment or reservation is necessary during these walk-in sessions.
Read more about Blackboard moving to Managed Hosting here.
Need more help?
Contact Information Services Technical Support by email at unohelpdesk@unomaha.edu or 402.554.4357.
Contact Us
If you have a story idea, news tip, or other question, please email the UNO News team at unonews@unomaha.edu.