Present at CUMU Conference in Washington D.C.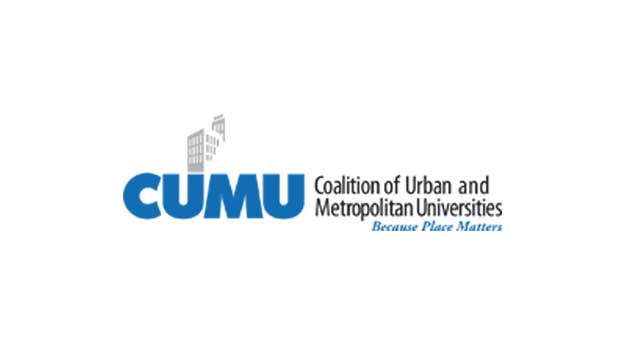 Do you have something to present at the CUMU conference in Washington, D.C.?
This year's theme is "Charting the Future of Metropolitan Universities." Potential areas of emphasis might include, but are not limited to:
PreK-16 Partnerships: Urban Teacher Preparation, Student Success, and Completion 
Sustaining Community Partnerships through Evaluation & Assessment
Responding to Changing Cities: Economic Revitalization, Entrepreneurship, Environmental Sustainability, and Urban Planning
Innovative Approaches and New Technologies: Improving How Our Universities Work, Partner, and Engage
Utilizing Undergraduate Research Opportunities to Enhance the Student Experience
Inequality, Diversity, and Social Justice
Life Cycle of Community Engagement Partnerships: Strategies for Authentic Collaboration, Communication, Planning, and Accountability
Infrastructure Needs, Structures, Staffing Approaches for Urban and Metropolitan Universities
Impact and Approach to Creating Shared Spaces
Addressing Healthcare Workforce Shortages and the Pipeline
Partnering Internationally: Expanding Engagement Work Across International Borders
The New Metric: Measuring the Effect of Community Engagement & Partnerships
Learning from the History of Urban & Metropolitan Universities
The Social Contract: What Do Our Communities Expect Of Us? 
Charter School Networks & Universities Role in Navigating Relationships and Opportunity
More information is available at CUMU Online. 
Do you want to put together a collaborative proposal? Do you have any questions? For more information contact Sara Woods at swoods@unomaha.edu.
The deadline for submission is Tuesday, May 3.
Contact Us
If you have a story idea, news tip, or other question, please email the UNO News team at unonews@unomaha.edu.