OLLAS participates in Latino Art Now! Conference
contact: Clare Maakestad - Office of Latino/Latin American Studies
phone: 402.554.3835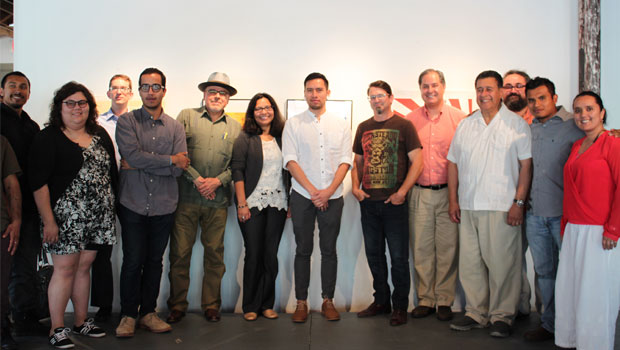 The Office of Latino/Latin American Studies (OLLAS) is sending students, alumni, and local artists to accompany Dr. Juan Casas, OLLAS Interim Director, to the University of Illinois at Chicago this weekend for the Latino Art Now! Re-imaging Global Intersections Conference. The students and alumni are attending the conference to follow up on their experiences organizing the first-ever OLLAS art exhibit: "Latino/Latin American Artists: Exhibitions & Conversations," a juried art show that explored the diverse meanings, themes, history, and transnational spaces of Latino art, ideas, and creativity. The exhibition and conversations took place September 18 - October 2, 2015 at the Bancroft Street Market in South Omaha, and featured local Latino artwork and presenters from across the nation. 
The Latino Art Now! Conference is the leading national forum for artists, art historians, art professionals, educators, scholars, critics, and art dealers. The Fifth Biennial Latino Art Now! Re-imaging Global Intersections Conference in Chicago will examine the contemporary shifting contours of US Latino art and the (trans)national and global cultural forces that continuously shape it and how it in turn shapes these forces.
Contact Us
If you have a story idea, news tip, or other question, please email the UNO News team at unonews@unomaha.edu.