Five Ways to Live More Sustainably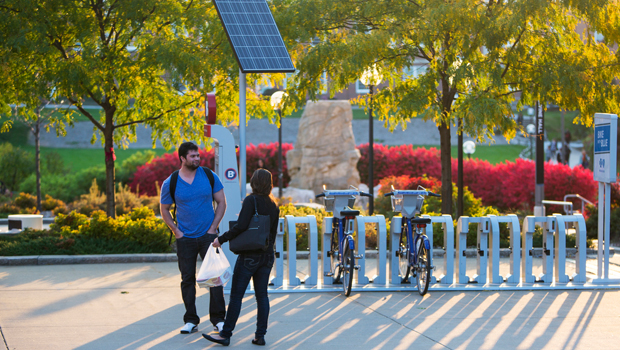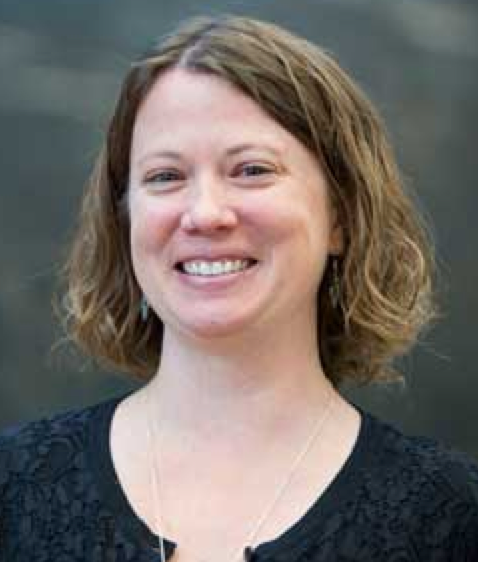 ---
This Earth Day, consider making a resolution to live a more sustainable lifestyle! There is this idea that it is difficult and expensive to live a more sustainable life, however, it does not have to be. Whether a big or small change, any activity you do can help protect the environment, people, and wildlife that exist on this planet.
1. Say Goodbye to Bottled Water and Switch to a Reusable Water Bottle
The production, transportation, and disposal of bottled water consumes a tremendous amount of energy and water and much of the empty bottles end up in our landfills and oceans. However, the growing public concerns about tap-water quality have caused bottled water sales to soar over the past decade. In the United States tap water is subject to more stringent federal safety regulations than bottled water, since tap water is regulated by the EPA and bottled water is regulated by the FDA. As a result, depending on the brand, bottled water may be less clean and safe than tap water.
At UNO, water refilling stations are located in at least all academic buildings making it easier for campus users to fill their reusable water bottles and eliminating the need for them to purchase one-time use bottles.
2. Shop and Eat Local
Did you know that the average meal in the United States travels 1,200 miles from the farm to the plate? Buying locally not only saves fuel and reduces greenhouse gas emissions but also keeps money in the local community. A recent study shows that each dollar a consumer spends at a local business returns three times more money to the local economy compared to a dollar spent at a chain store.
At UNO, Food Services works hard to provide a number of items from local providers to our campus community; such as Rotella Italian Bakery, Inc. and LaRue Coffee Roasterie. In addition, UNO provides the opportunity for our students, faculty, and staff to participate in a Community Supported Agriculture program. The program allows individuals to pay upfront for boxes of fresh produced, supplied by area farmers, that are delivered directly to campus throughout the harvest season.
3. Leave Your Car at Home
Take public transportation, carpool, ride a bike, or walk whenever possible. A recent study found that users of public transportation save an average of $764 per month due to not having to pay for gas, parking, and routine maintenance for your personal vehicle. This savings is even more for those who bike or walk to places, such as school and work. Additionally, using more sustainable transportation options also helps cut down on air pollution. For example, reducing just 10 miles of driving every week would eliminate about 500 pounds of carbon dioxide emissions every year.
UNO offers a number of sustainable transportation options to students, faculty, and staff to reduce the number of single occupancy trips by personal vehicle to campus. These include: B-Cycle (bike-sharing program), Zipcar (car-sharing program), and Zimride (carpooling program). In January 2016, UNO expanded its MavRide program (access to Omaha Metro Buses) to include all active students, faculty, and staff. Now the UNO community can use the city buses whenever and wherever the buses run in Omaha free of charge with a simple swipe of their University ID Card.
4. Reduce, Reuse, Recycle
One of the easiest ways to live a more sustainable lifestyle is to practice the 3 R's: Reduce, Reuse, and Recycle. In Nebraska, the total amount of waste generated person averages 8.4 Lbs per DAY. The best method to manage waste is to reduce the amount that is generated in the first place – think before you buy, followed by reusing the item for another use – sometimes referred to as "up-cycling", and finally recycle (which includes composting) whenever possible when you need to dispose of an item. Not only does this practice protect the environment by conserving natural resources that would be used to create new products and prevents pollution, but this also saves you money and creates well-paying jobs in the recycling and manufacturing industries.
UNO provides recycling of paper, plastic, and metal throughout campus. Additionally, UNO repurposes and recycles office furniture, electronics, and a number of other items. This year, UNO's Residence Hall Association will provide donation sites during move-out for students to take their unwanted items that will be then be taken to a local non-profit organization for redistribution. UNO will continue to investigate all of its waste streams to find the most environmentally-friendly, socially-responsible, and economically-feasible means of managing the waste it generates.
5. Reconnect with Nature
Today, humans spend more time indoors working, going to school, and plugged into electronics. If people never experience nature it is unlikely people will choose a sustainable lifestyle. Research shows that there are important positive correlations between human health, intelligence, and nature. Research shows that the amount of time spent in nature has positive effects on obesity, depression, stress, and improves physical health, productivity, and creativity. People who spend time in nature are more likely to practice sustainable behaviors and live healthier lifestyles. There are many ways to reconnect with nature every day: plant native plants in your backyard, build a bird feeder, go bird watching, go for a hike, or have a picnic.
UNO has rain gardens on campus, outside the Welcome Center and Mammel Hall, designed to add beauty to campus along with rain water management. The rain gardens are planted with native plant species that create an urban habitat for native butterflies, birds, and beneficial insects. In addition, UNO operates Glacier Creek Preserve, a 320 acre preserve, dedicated to the study and appreciation of the tallgrass prairie and associated ecosystems of eastern Nebraska.