UNO Student Set to Intern at Apple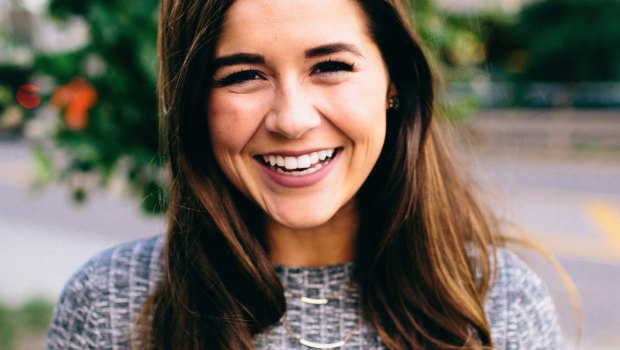 Kat Slump had a difficult decision to make when she was filling out her course schedule for her sophomore year of high school: piano or computer programming.
"There was no way I was taking piano for a class," said Slump. "So, I took a leap of faith and joined the programming course."
"I'm pretty sure I fell in love!" Slump added.
Fast-forward a few years later and the junior IT innovation major is set to intern at Apple at their headquarters in Cupertino, California.
"The internship had been a goal of mine for a year and a half. I was prepping for about a year in multiple areas- from getting more experience in industry, practicing coding interview problems, working on my leadership, etc. In the end it was all things I loved doing, so although I was busier, the preparation never felt like a chore!" she said.
Slump's work in the IT field has taken her to Japan, Arizona, and the Grace Hopper Conference in Houston, Texas. She is also involved in UNO's Women in IT Initiative and has spoken at Omaha Coffee & Code.
You would be hard pressed to find a person that is not familiar with Apple's products. However, Slump says it is not the products that she is most interested in working with. It is the people.
"I think I am most excited about being around ridiculously brilliant people-learning from them and the experience in any way I possibly can."
Read Slump's complete interview with about.me
Related Links
UNO Women in IT Initiative Exceeds Goal
Omaha World-Herald: "UNO's Women in IT Initiative Raises $400,000"
Omaha World-Herald: "UNO's Goal: More Women In High-Demand IT Field"
Contact Us
If you have a story idea, news tip, or other question, please email the UNO News team at unonews@unomaha.edu.