Briscoe Headed For College Football Hall of Fame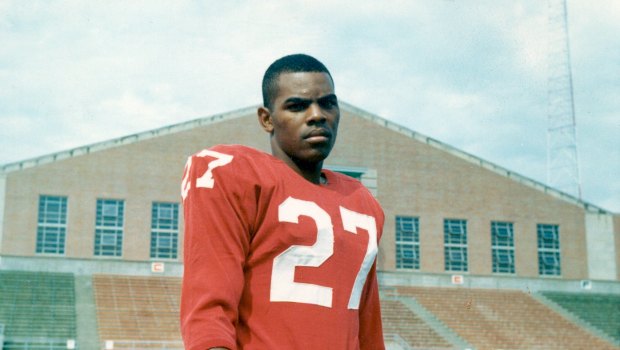 FROM OMAVS.COM – Former Omaha University quarterback Marlin Briscoe will be among the class of 2016 inducted into the College Football Hall of Fame in December.  

The announcement was made in conjunction with the 2016 College Football Playoff National Championship weekend in Scottsdale, Ariz.

During Briscoe's career from 1963-67, Omaha had a 27-11 record, including three conference championships. He set 22 records, including 52 touchdown passes, 4,935 yards passing, a 55 percent completion record and a career total offense record of 6,253.

A UNO Athletics Hall of Famer, Briscoe is arguably the most famous and well-remembered player in the program's history, although it's been more than 40 years since Briscoe played his last game in what was the final football game for the school then known as Omaha University.
Briscoe, an Omaha native who starred at South High School, set nearly two dozen school records while playing for Omaha U. (which became UNO in 1968). Drafted 14th overall by the Denver Broncos, he was initially used as a defensive back, but a series of injuries to the team's quarterbacks gave him an opportunity to switch positions. Briscoe made the most of it and stepped in to become the first black starting quarterback in pro football history during his 1968 rookie season.
---
Related Links
Contact Us
If you have a story idea, news tip, or other question, please email the UNO News team at unonews@unomaha.edu.