Dr. Jamie Wagner Tackles Inequality and Empowerment in Economics
Inspired by her family, and seeking to inspire equality and accessibility in economics, Dr. Jamie Wagner, Associate Professor of Economics, is strengthening economic education and financial literacy opportunities for Nebraska.
published: 2022/03/14
contact: Rachael Smith - Communication Specialist, UNO CBA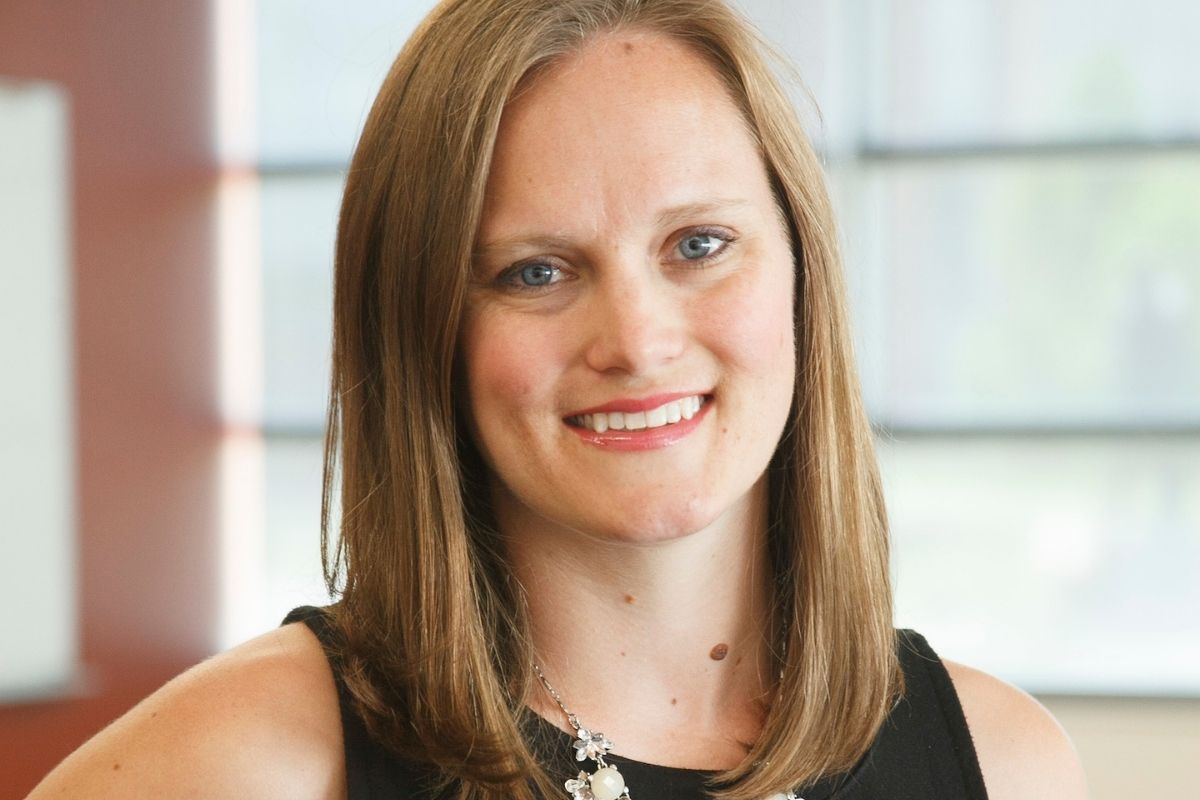 Dr. Jamie Wagner, Associate Professor of Economics.
Inspired by her family, and seeking to inspire equality and accessibility in economics, Dr. Jamie Wagner, Associate Professor of Economics, is strengthening economic education and financial literacy opportunities for Nebraska. Wagner recently received two grants in pursuit of a Personal Finance Institute and implementation of a new curriculum in Ethics, Economics, and Social Issues. For her research efforts, she's also been awarded two honors from the National Association of Economic Educators (NAEE).
What's driven Wagner in these pursuits is largely family. When her grandpa passed away, Wagner saw first-hand how important it was for economic education to be accessible and widespread, especially for women.
"I had seen the struggle my grandma went through after my grandpa passed away – they were a traditional married couple. My grandpa took care of work and finances, and my grandma took care of all the housework and raising babies," said Wagner. "So when my grandpa passed away, my grandma literally did not know what to do. She didn't know anything about her money or if she could even buy groceries (she was/is financially and physically fine). Luckily my dad takes care of it and helps her, but there are so many women who are in a similar situation without that support."
This inspired Wagner to write a paper investigating how financially empowered women are now. The results of her paper were more surprising than she anticipated – Wagner shows that both single and married or cohabitating women are at a financial disadvantage compared to men. The disadvantage is especially worse for young women. For her efforts, NAEE awarded Wagner the National Endowment for Financial Education (NEFE) Best Financial Literacy Paper and recognized her as a Rising Star. The Rising Star award honors an educator who has made exceptional contributions to economic education programs early in their careers and demonstrates strong leadership potential for the future.
"I'm so honored to be recognized by my peers and those who I've looked up to professionally. NAEE is this incredible family-oriented professional organization. We lift each other up and work to make each other better. I do a lot of service for the college and Omaha community, which is amazing, but my work and service is now being recognized for its national impact. I'm proud to be awarded as the 2022 Rising Star for NAEE and look forward to more work with my peers," said Wagner.
Wagner's success in investigating inequalities has inspired her to continue work on a nationally impactful level. This prompted her to write and earn two grants, one of which is for a Personal Finance Institute. Her vision for the Institute is that it will allow secondary school teachers to network, share resources, and improve their finance teaching. The Institute will also provide in-depth content for teachers from experts in the field, including Wagner. Teachers will complete the W!se program, a financial literacy certification that then allows them to then teach and certify high school students. Educators from across the state will come to Mammel Hall in July to join the Institute and learn how to empower their students in economics and finance.
"I have several roles with the Personal Finance Institute. As the Director of the UNO Center for Economic Education, it is my job to organize the entire event, which included working with the NU Foundation and the Weitz Foundation to secure funding for the program," said Wagner. "It's a lot of work, but it's so great to get to connect with teachers and help them improve their content and education practices."
Wagner is simultaneously planning her "Ethics, Economics, and Social Issues" curriculum guide for high school teachers. Teachers will learn how to have conversations and maintain an ethical lens within economics, social studies, and business. Funding for the project was finalized in January this year through the Kazanjian Foundation and the Council on Economic Education, and Wagner has been acting as the project manager while assembling a team of experts to bring the curriculum to fruition.
"Economics is the study of choices, and this curriculum is going to emphasize the need and use of an ethical framework to make those decisions. Topics in the curriculum look at the ethical considerations surrounding markets, recycling, housing inequalities, climate change issues, income inequalities, and more," said Wagner.
Through research and these ongoing projects, Wagner will continue to level the playing field in economics throughout Nebraska and the world, shifting the landscape of economic education to be enjoyable, open, and ethical for everyone. We're excited to see how these projects progress and how she continues to make financial literacy more equitable and accessible. Congratulations, Dr. Wagner!