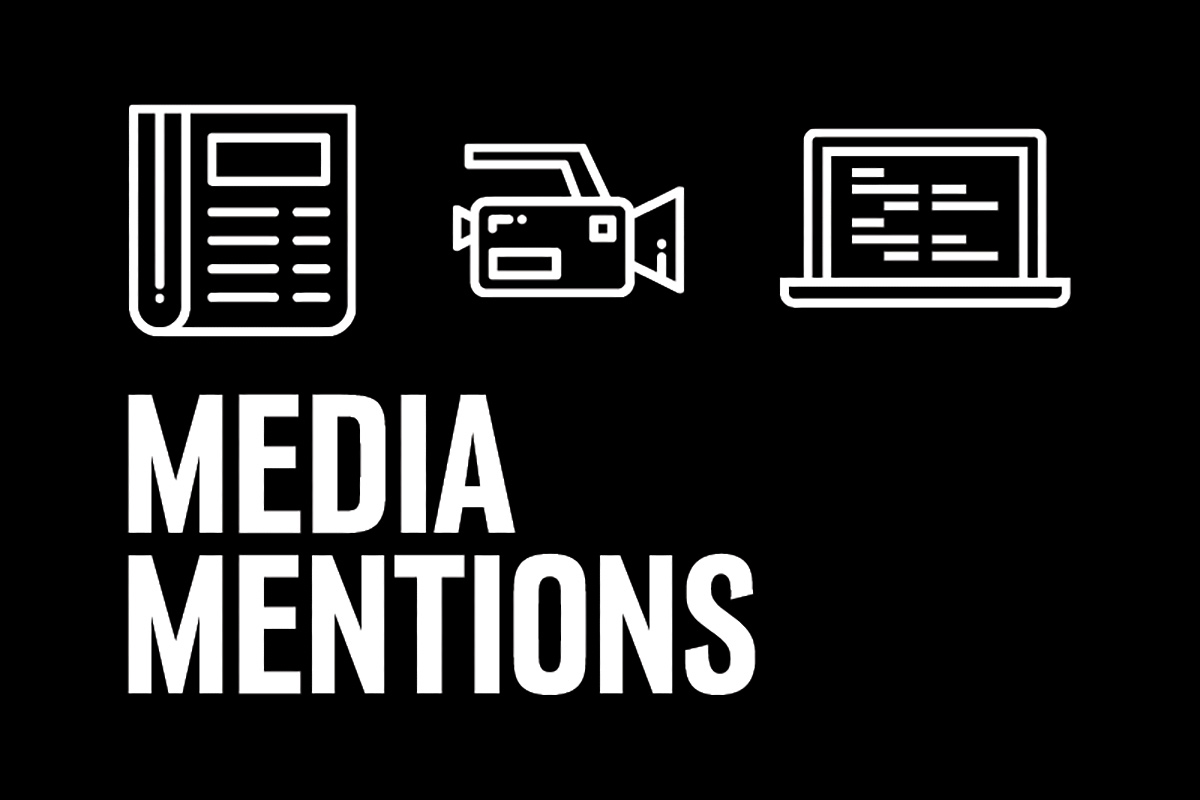 Mavericks are making headlines. Each weekday, University Communications will update this page with the latest batch of UNO media mentions.
Tuesday, November 30
The Washington Post published an article on how Muslims view the investigation and prosecutions tied to the Jan. 6 rioting at the U.S. Capitol. Gina Ligon, Ph.D., director of NCITE at UNO, is quoted in the article discussing whether those arrested would be put on watch lists and treated like Muslims were treated following 9/11. The article was republished by the San Francisco Gate and the Houston Chronicle, among others.
Student Loan Hero (blog for Lending Tree) reported on states and colleges who saw the most students transfer-in during the fall 2020 semester amid the pandemic. The article mentions UNO accounted for the most transfers in Nebraska.
From the Omaha World-Herald: Some Nebraska Republican party members voted to censure Sen. Deb Fischer for her support of the recently passed infrastructure bill. Randy Adkins, Ph.D., political science professor at UNO, is quoted in the article providing insight about the impacts of such censures and what they mean.
The Associated Press published a release from Business Wire announcing that Travel + Leisure Co. appointed UNO alumnus Sy Esfahani to Chief Technology Officer. The piece has been automatically republished widely by national media outlets.
The Omaha World-Herald reports that UNO hockey fell in the rankings after a bye week, but remain in the top 10 nationally.
Nebraska Ag Connection reported on a survey by the Nebraska Business Development Center which found that rural Nebraskans are less trusting of media and other similar institutions than those in metro areas.
Market Screener reports that Khuto Balosang, a UNO alumnus, was nominated for appointment as an independent non-executive director to the Board for Letlole La Rona Limited.
Monday, November 29
The Telegraph (UK) published an op-ed by Arthur Diamond, Ph.D., professor of economics at UNO, on how private and public sectors responded to the challenges posed by COVID-19 and how a lack of central planning has been the focus. The piece ties into a longer paper on the topic authored by Diamond which can be found here.
Victory Sports Network reports that Jeff Johnson, a doctoral student at UNO, will be the next director of athletics for the College of Saint Mary.
UNO athletes Brandon Scanlin and Taylor Ward's names showed up on an NHL article listing potential free agents who are getting looks from NHL teams.
Wahoo Newspaper published an article announcing that Raymond Central offered interim superintendent and UNO alumna, Lynn Johnson a permanent contract that will allow Johnson to remain for a third year if she chooses.
Noozhawk (Santa Barbara, CA) reported on a Capture the Flag hacking competition, as a part of the 10th annual Polytechnic Institute of New York University Cyber Security Awareness Week. UNO's team, Nullify, placed 14th out of 15 student teams moving on to the final round after a worldwide competition from 82 countries.
Noozhawk (Santa Barbara, CA) published an article announcing that UNO alumna Carolyn Johnson has been elected president of the board of directors of Peoples' Self-Help Housing.
Wednesday, November 24
The Omaha World-Herald reports that senior volleyball standout Sadie Limback was named Summit League player of the year. Teammate Sami Clarkson was named setter of the year and coach Matt Buttermore was named coach of the year. Several other players were named to the all-freshman team and honorable mentions list.
The Lincoln Journal Star reported on Luke Moberly and UNO student Harrison Martindale who formed a team to develop an app they call Bumper. The app would be completely focused on high school students and geared towards making it easier for them to start investing.
Tuesday, November 23
ABC News, Newsweek, the Orange County Register, and KTVI (St. Louis, MO), and dozens of other news outlets nationwide republished an article by the Associated Press on a hedge fund offering to buy Lee Enterprises which owns the Omaha World-Herald, affiliated newspapers statewide, and others nationwide. Jeremy Lipschultz, Ph.D., professor within UNO's School of Communication, is cited in the article mentioning the importance of local newspapers to communities.
KETV spoke with Arthur Diamond, Ph.D., professor of economics at UNO, on how the number of teens entering the workforce has declined over the past 50 years. The interview also discussed how the COVID-19 pandemic only made matters worse in terms of workforce needs.
The Christian Science Monitor reported on calls to improve policing rather than defund or abolish the police. Samuel Walker, professor emeritus of criminal justice at UNO, mentions that money for refunding police becomes leverage for doing things differently.
From the Omaha World-Herald: UNO hockey stayed steady at #9 in the nation in this week's USCHO rankings following a sweep of Alaska Fairbanks on the road.
Alumni news:
A release distributed by PR Newswire, reshared by numerous news outlets including MarketWatch and WOWT, mentions UNO alumna Liz Fishbaugh joins Carson Group's leadership team as Vice President, Strategic Growth.
ReJournals reports that Ted Witt, a UNO alumnus, was named senior banker with KeyBank in its Omaha office.
Monday, November 22
The Independent (UK) published a feature on NCITE at UNO, showcasing how Omaha became a hub for counterterrorism research.
The Salt Lake Tribune published an article asking the question, "Is the fear factor overblown in police shootings?" The article used an interview with Justin Nix, a criminology professor at UNO, where Nix said disparity may be the product of police bias, but it's also influenced by other factors, like who is calling the police and training focused on worst case scenarios. (Published in partnership with: Frontline PBS)
The Washington County Pilot-Tribune & Enterprise reported on Blair High School senior Kolton Hammer, who is the most recent recipient of UNO's Maverick in the Making Scholarship.
Alumni Updates:
UNO Alumna Angie Grote has been named director of development and communications at the Heart Ministry Center (Omaha World-Herald).
UNO alumnus Quinn R. Eaton was hired by Jackson Lewis P.C., an employment law firm, as an associate (Omaha World-Herald).
D Magazine reported on the career advancements of several different business professionals. UNO alumna Lacy Jungman was reported to have been promoted to Vice President of Strategic Development at OneDay, a video storytelling company.
The Omaha World-Herald published an article on the song "Lift Every Voice and Sing," a song that's very dear to generations of Black Americans. The article uses testimonials from several Black students and faculty from the University of Nebraska at Omaha.
The Omaha World-Herald interviewed Randall Adkins, a political science professor at UNO, on the impact political donations may have had in Nebraska awarding $69 million in no-bid contracts to Nomi Health, a Utah-based company, amid the COVID pandemic. Adkins said it's common for political action committees to donate to candidates for office, and such donations don't indicate a quid pro quo.
KMTV and The Gateway reported on a ceremony held at First United Methodist Church, co-hosted by UNO's Queer and Trans Services, as part of Transgender Day of Remembrance (Nov. 20) to honor lives of transgender and gender-diverse people lost.
The Washington Post and numerous other outlets reported on the final results of the U.S. Olympic Curling Trials held at UNO's Baxter Arena.
WHO13 (Des Moines, IA) reported on the tourism dollars coming to the Omaha area because of the U.S. Olympic Curling Trials held at UNO's Baxter Arena.
Contact Us
If you have a story idea, news tip, or other question, please email the UNO News team at unonews@unomaha.edu.