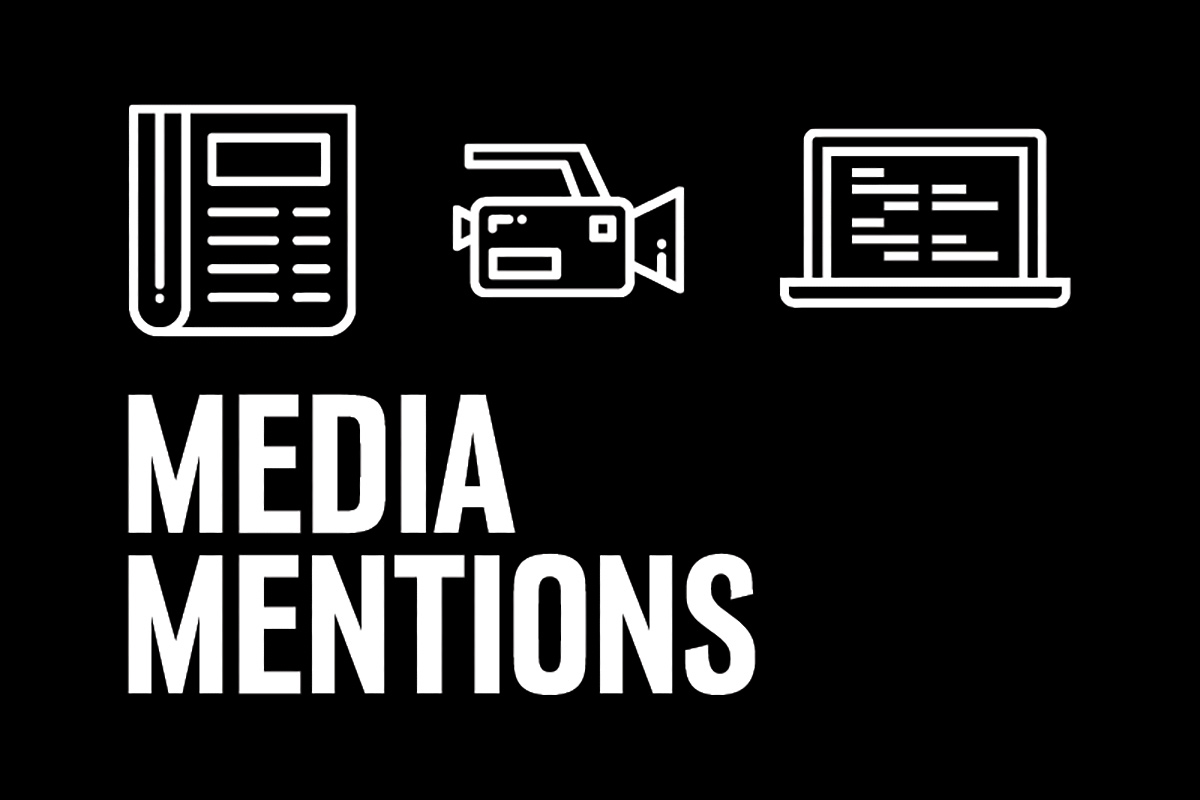 Mavericks are making headlines. Each weekday, University Communications will update this page with the latest batch of UNO media mentions.
Tuesday, October 26
The Omaha World-Herald reported on renovations coming soon to UNO's Durham Science Center. Sacha Kopp, Ph.D., spoke to the renovations that will come to the building and improvements to classrooms that can be expected.
UNMC's Newsroom published an article on a partnership between UNMC and Union Pacific to convert toy cars into affordable mobility vehicles for 11 children with developmental disabilities. The article mentions that occupational and physical therapy and engineering students from area universities, including UNO, are also taking part in the project.
Chronicle of Higher Education reports that Doug Ewald, vice chancellor for business, finance, and business development at UNO, was named executive associate athletics director and chief financial officer for UNL athletics.
Monday, October 25
KMTV and the Omaha World-Herald republished an article from the Flatwater Free Press about an immigrant from Yemen, Ebrahim Abdulsattar, living the American dream in Nebraska. Abdulsattar is also a UNO alumnus. The piece was authored by Erin Grace, Strategic Communications Manager at UNO's NCITE.
The Omaha World-Herald reports that UNO hockey climbed into the top 10 in the USCHO national rankings. The Mavs return to action on Friday against Long Island at UNO's Baxter Arena.
The Lincoln Journal Star reported on several state senators saying redistricting efforts, particularly in Lancaster County, would have been worse had redistricting taken place in a regular legislative session. The article mentions a study by UNO's Center for Public Affairs Research which suggested that new population figures demonstrated the need to add 1.6 legislative seats to metropolitan Nebraska, particularly to account for growth in western Douglas County and Sarpy County.
WHYY's "The Pulse" podcast (NPR Philadelphia) spoke with Beth Chalecki, Ph.D., on geoengineering tradeoffs between climate solutions and drawbacks.
According to the Norfolk Daily News, Northeast Community College hosted its annual Latino Youth Summit, which figured several Latino leaders and college students who achieved success despite barriers. Two UNO alumni were speakers at this event, Miguelangel Chavez, who founded the T-shirt company, MioTees and DeafAudio DJs, and Blanca Ramirez-Salazar who recently completed service as a partnership specialist and coordinator for the U.S. Census Bureau.
B Positive spoke with Danielle Crough, an adjunct faculty member at UNO and organizational psychologist, about celebrating employees who meet expectations in the workplace.
The Omaha World-Herald announced that Baird Holm LLP hired UNO alumna Sapphire Andersen and five others as associates to the firm.
Friday, October 22
KMTV reported on UNO alumnus and former Sec. of Defense Chuck Hagel visiting the National Counterterrorism, Innovation, Technology, and Education (NCITE) Center at UNO on Thursday. He spoke with students and center leadership on how NCITE is leading the way in terrorism prevention.
The Flatwater Free Press (statewide) published a feature authored by Erin Grace, NCITE Strategic Communications Manager, on UNO alumnus Ebrahim Abdulsattar, a Yemen native who came to Nebraska and found opportunity through UNO with the help of a retired host coupled who welcomed and supported him here.
The Omaha World-Herald reported on the NCITE panel held Wednesday at UNO to discuss the future of Afghanistan. As the Taliban promises of allowing girls to return to secondary schools, experts say they view the promises with skepticism. Editor's note: Didn't catch the panel? The recording is now available on NCITE's website here.
The Schuyler Sun (Schuyler, NE) published an article on Colfax County reviving more state funding for its youth mental health voucher program. This program connects youth aged 12 through 18 with counseling services through a referral from anyone. Once they are referred, they must fill out a statistical data sheet that's then sent to the state and a pre-test through the UNO Juvenile Justice Institute.
KUVR published a feature story on UNO alumnus and Naval cadet Jesse Johnson whose dream is to eventually become a naval flight officer for a Growler squadron and fly in a Boeing EA-18G Growler.
The Hastings Tribune reports that UNO alumna Tami Heflebower joined the Hastings College Foundation Board of Trustees.
Thursday, October 21
WOWT reported on an event hosted by NCITE at UNO on Wednesday looking at the future of Afghanistan. Sher Jan Ahmadzai and Hanif Sufizada from UNO's Center for Afghanistan Studies were interviewed for the piece.
AdvisorSmith published commentary by Rui Zhao, Ph.D., assistant professor of cybersecurity at UNO, on the importance of cyber insurance for business owners.
Penn State News (Penn State University's news center) published a release on 11 papers being featured at the 2021 Association for Computing Machinery's 2021 Conference on Computer-Supported Cooperative Work and Social Computing (CSCW). The article mentions a paper co-authored with Chun-Hua Tsai, Ph.D., assistant professor of information systems and quantitative analysis at UNO, on communication in an online COVID-19 pandemic community.
UNMC's Newsroom published an article on the establishment of a 15-member search committee to find UNMC's new vice chancellor for business, finance, and business development. The article mentions Charlotte Evans and Aileen Warren, who both serve in joint roles across both UNO and UNMC's campuses, are on the committee.
SB Nation interviewed Jennifer Riley, Ph.D., William C. Hockett Professor of Accounting at UNO, connecting an article she co-authored on "Rationalizing Fraud" to an eight month dispute surrounding boxers and a promotion company.
The Fremont Tribune promoted an upcoming concert by the Nebraska Wind Symphony to be held at UNO on Sunday, Oct. 24.
Wednesday, October 20
KMTV spoke with Abby Bjornsen-Ramig, Ph.D., associate professor of counseling at UNO, on the rising cost of mental health resources. The article mentions that community clinics such as UNO's Community Counseling Clinic offer more affordable options.
Nebraska Public Media interviewed Anh Ta, Ph.D., an assistant professor of supply chain management at UNO, on the current product backlog issues we're seeing across America.
The Omaha Star (print only) reported on the upcoming 2021 Global Leadership Africa Summit to be held in downtown Omaha this weekend. The article lists those leading workshop panels for the summit including UNO Chancellor Joanne Li, Ph.D, CFA.
WOWT reported on Dave Pantos, an instructor who teaches law and policy at UNO, announcing his run for Douglas County Attorney.
Tuesday, October 19
The Omaha World-Herald spoke with Ryan Spohn, Ph.D., director of the Nebraska Center for Justice Research within UNO's School of Criminology and Criminal Justice, on new research showing that Black Nebraskans and Iowans are incarcerated about 9 times as often as White residents.
The Gateway reported on the new Samuel Bak Museum and Academic Learning Center that will soon find a home at UNO. Mark Celinscak, Ph.D., Executive Director of the Sam and Frances Fried Holocaust and Genocide Academy at UNO, spoke to how the project came to be.
The York News Times reported on data showing growth of populations 18 and younger in York County in Nebraska ranked among the highest in the state. The article includes census statistics and insights from UNO's Center for Public Affairs Research.
The Omaha World-Herald published a profile on UNO volleyball's Rylee Marshall and the success she's had this season, particularly in conference play.
Hunting Life reports that UNO alumnus Aaron Williams has been hired as regional field representative in eastern Nebraska and southwest Iowa for Pheasants Forever and Quail Forever.
Contact Us
If you have a story idea, news tip, or other question, please email the UNO News team at unonews@unomaha.edu.