Finding the Strength to Succeed: May 2021 Student Commencement Stories
Learn how nine of UNO's May 2021 graduates found the strength to succeed.
published: 2021/04/26
contact: Sam Peshek - University Communications
email: unonews@unomaha.edu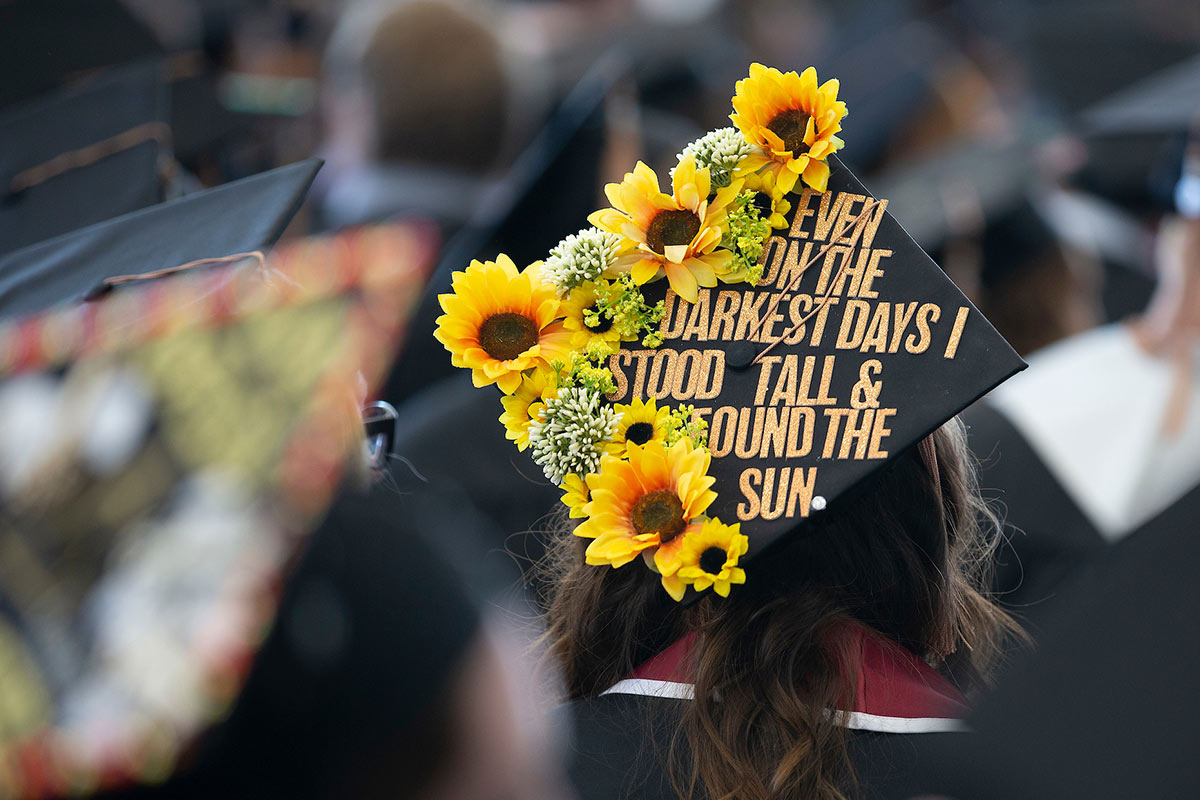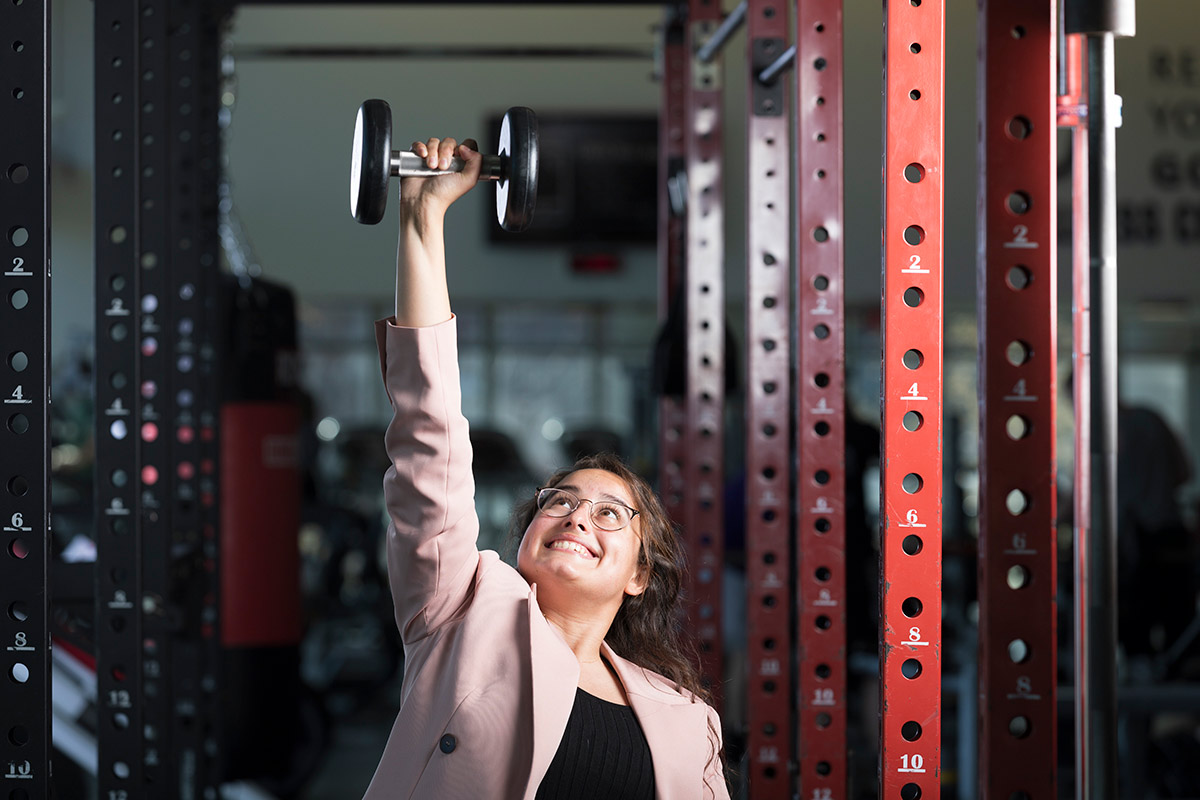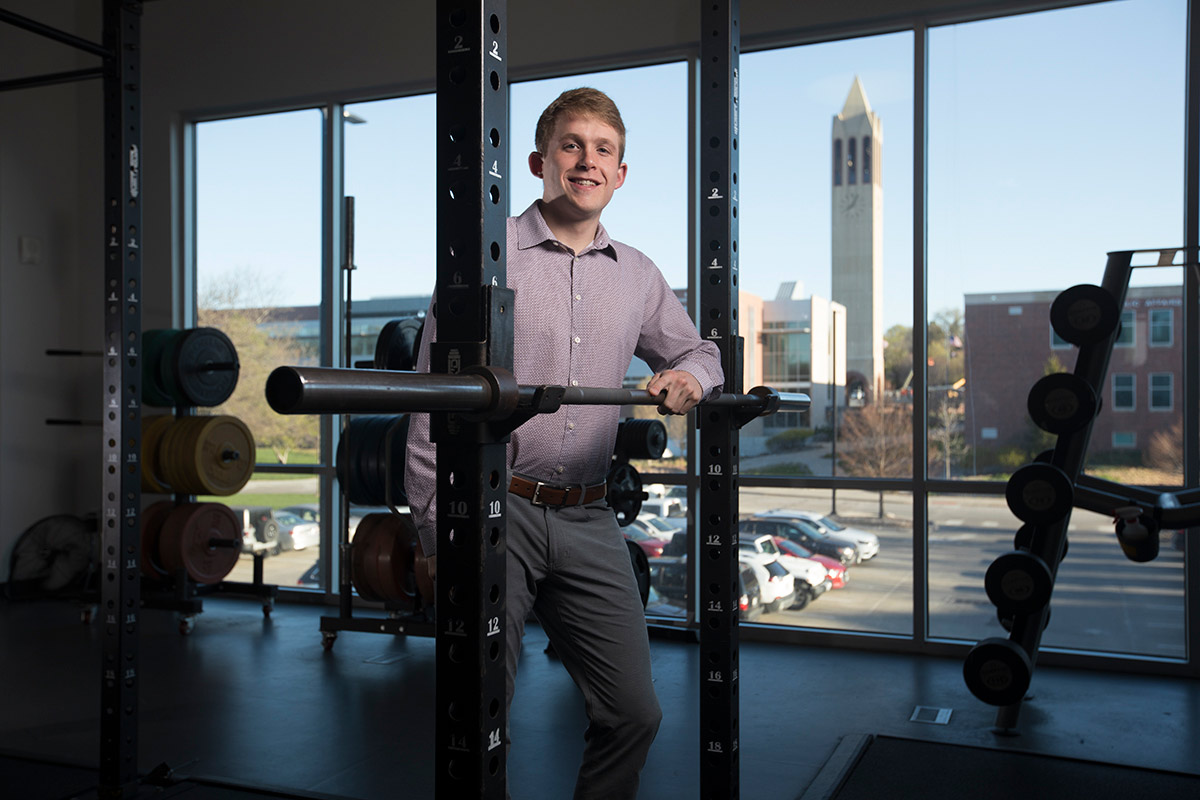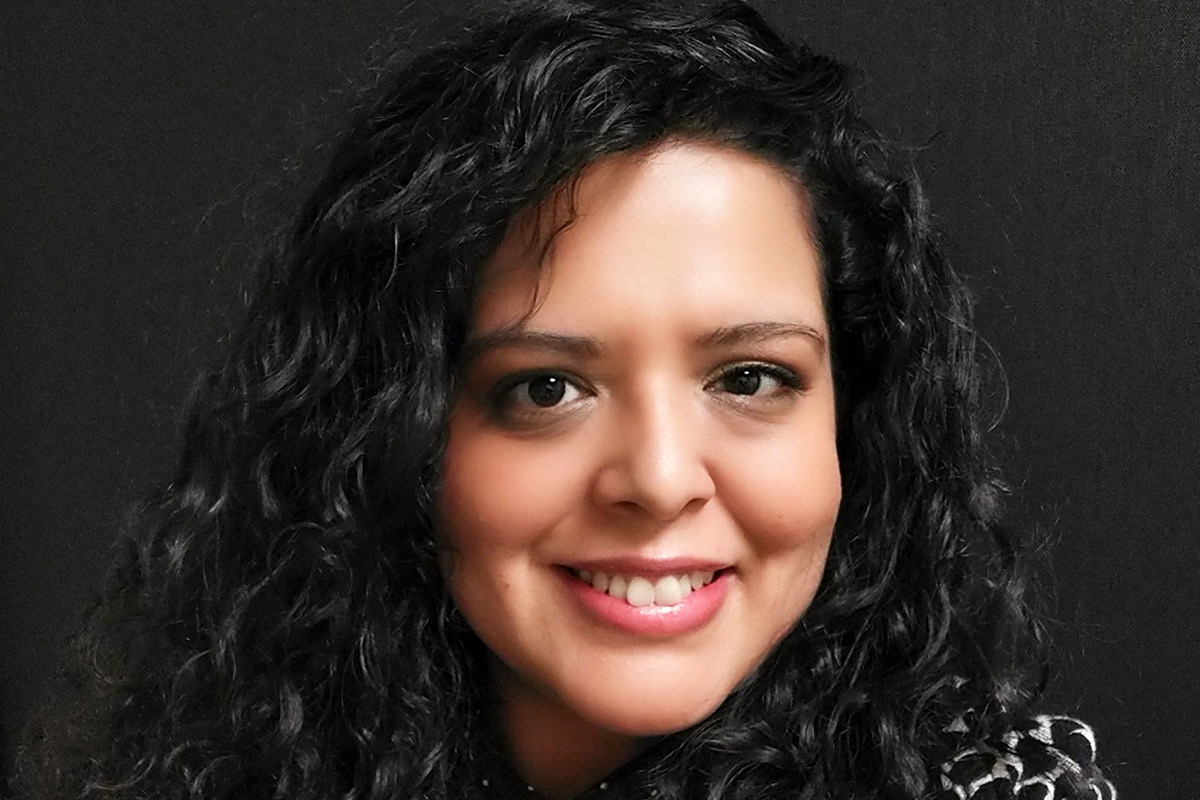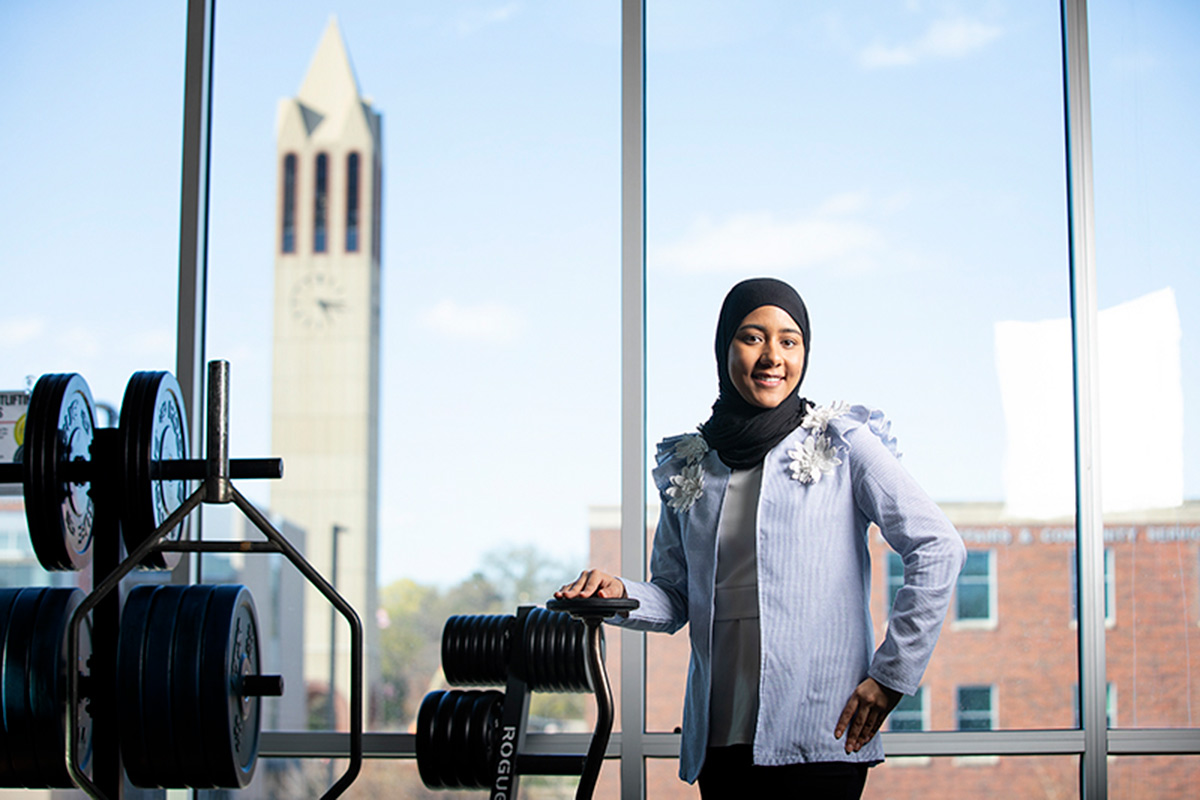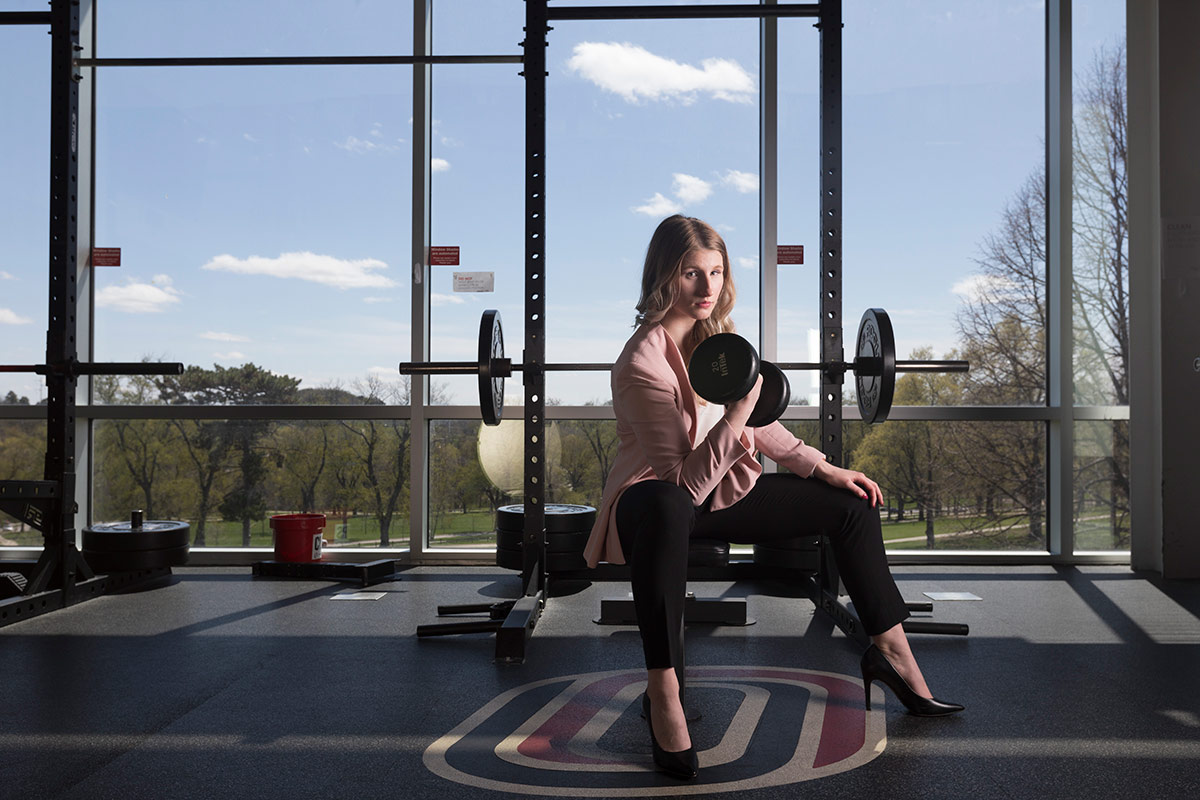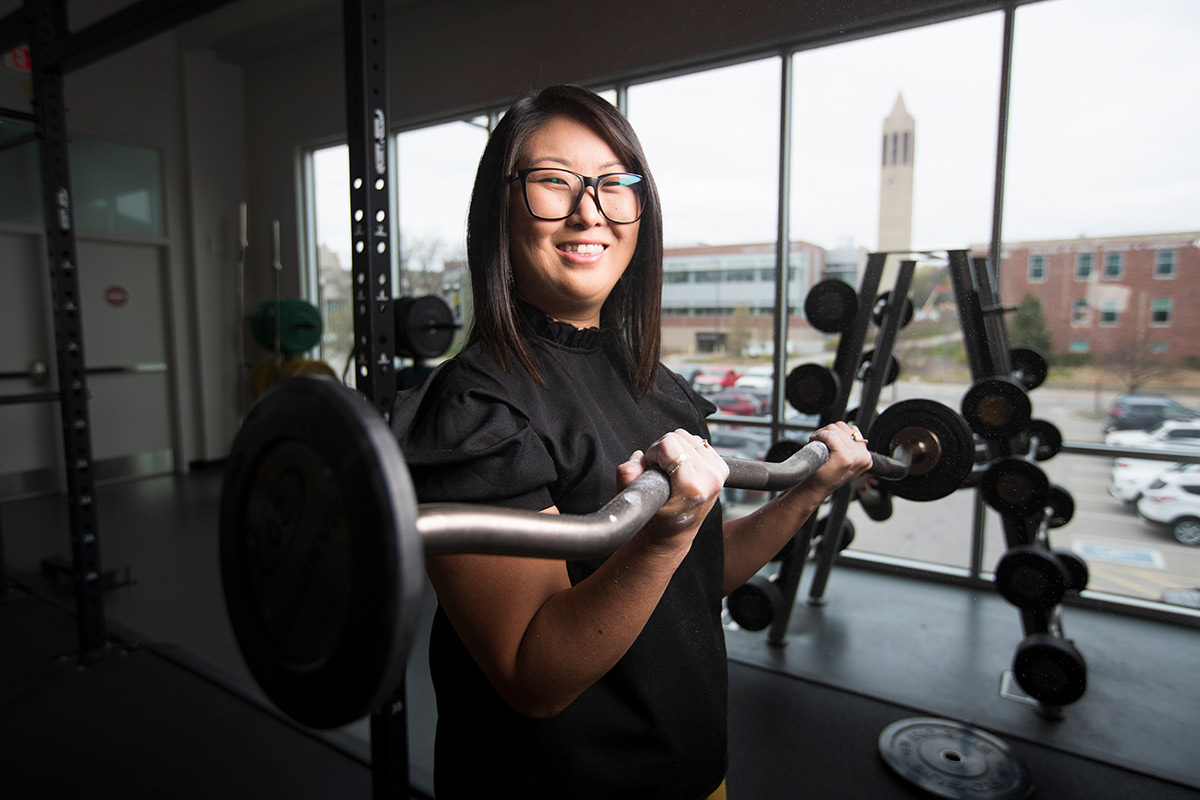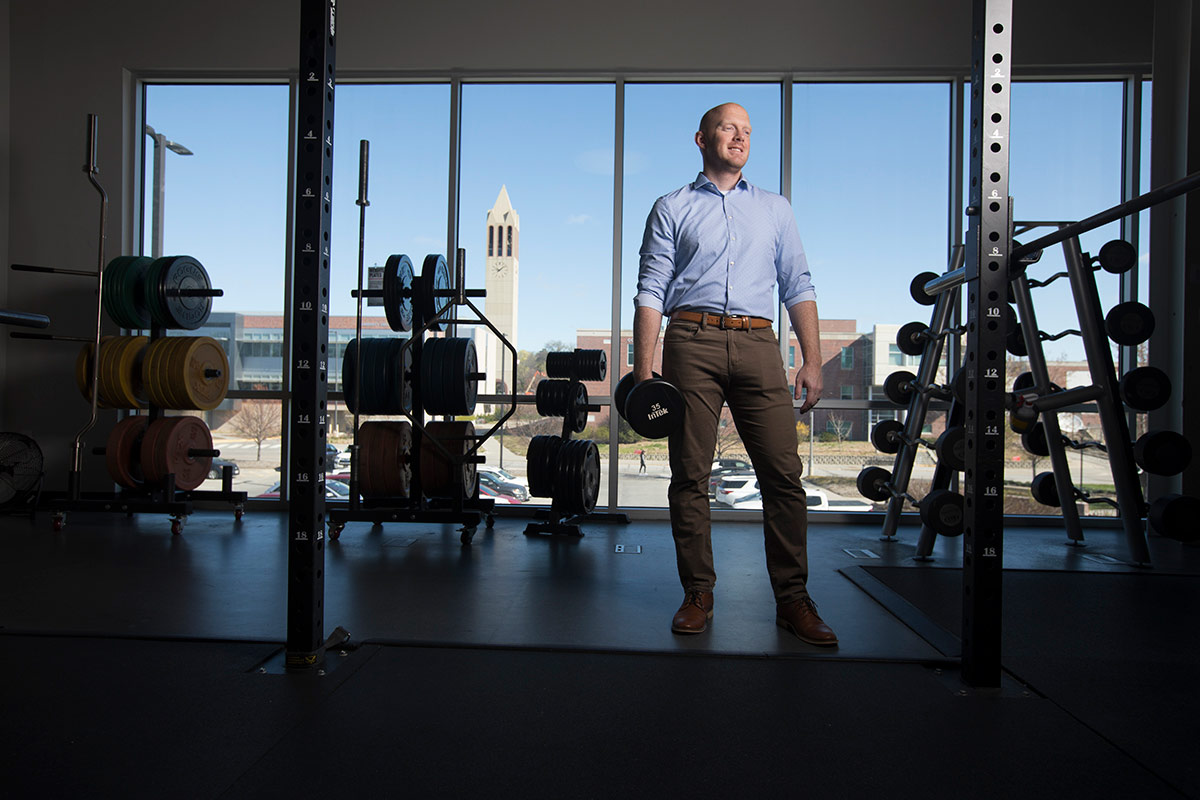 The past year has been one unlike any other for university students across the country. Through the COVID-19 pandemic, societal change, and economic challenges, students from all backgrounds in the May 2021 graduating class found the strength to succeed. This year's group of student marshals are just nine of the nearly 1,700 graduates who began their academic journeys at varying times, but will reach crucial milestones during seven ceremonies across two days at Baxter Arena on Friday, May 7, and Monday, May 10.

Individually, they are parents, first-generation students, future leaders, and health workers. Collectively, they are Mavericks.


Browse by Graduate
---
Renata Valquier Chavez
College of Arts and Sciences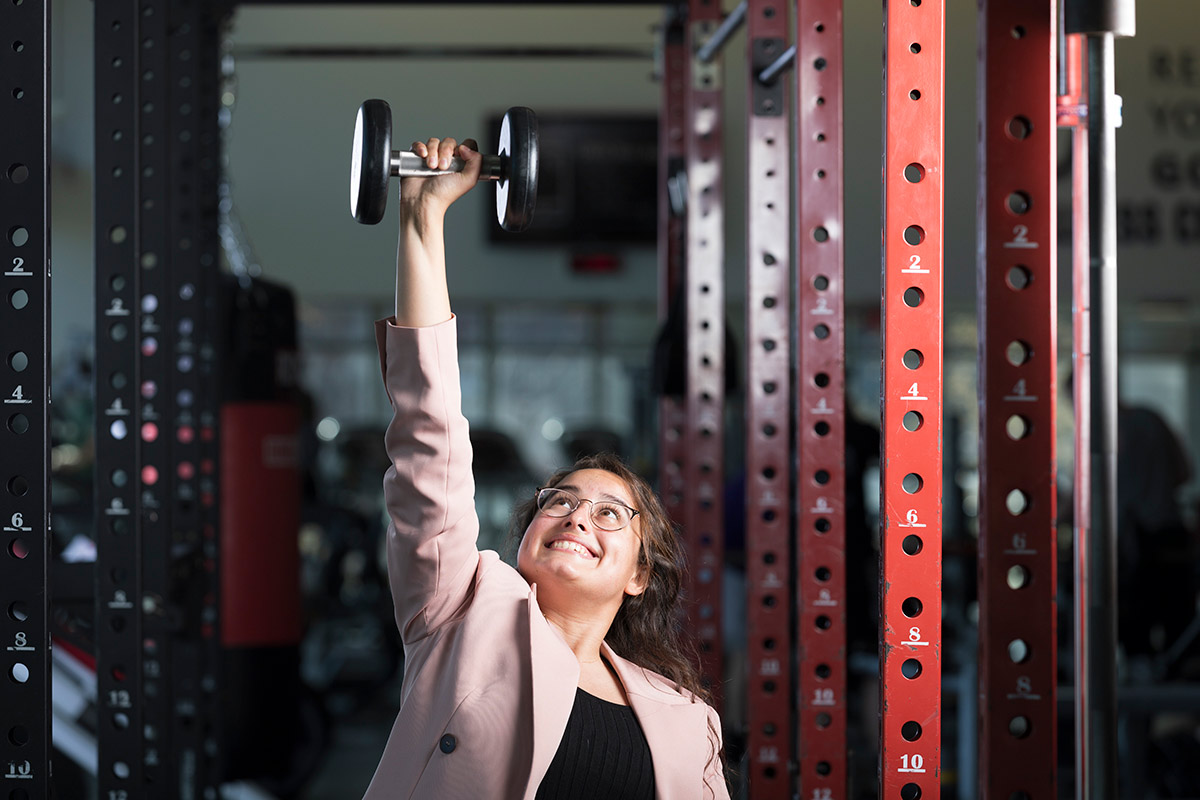 If someone were to ask what Renata Valquier Chavez was involved in during her time at UNO, they would get an answer more quickly by asking what she wasn't involved in.
The Omaha-area native lived her Maverick life to the fullest as a student body president and regent; a member of UNO's track and field and cross-country teams; a member of the Thompson Learning Community; a member of the Student Honors Association; a state relations intern with the University of Nebraska System; and as a founding member of SustainUNO – an action-oriented organization for students passionate about the environment.
Valquier Chavez's UNO story will culminate at commencement with a bachelor's degree in political science and minors in environmental science and biology. Her Maverick journey began at age 14 during a campus visit with her older brother, where she saw a rock-climbing wall and first fell in love with the school. As she progressed through high school, the more enamored she became with the idea of attending UNO.
"I realized that city of Omaha has a lot of opportunity and a lot of things I can learn from, and the university within it – UNO – was really integrated," she said. "There are service learning opportunities, and I thought it was really unique because I have never seen that type of program within other universities."
She also felt that service learning experiences would help hone her skills to become an environmental lawyer – a career that would allow her to have a positive, tangible impact on the world.
"I really wanted to practice environmental law because I wanted to help people have access to clean water and clean air and to not have any sort of injustices be in the way of that. If you don't have access to clean water and clean air, then it's not going to be easy to attain a lot of things in life. Those two things are fundamental to life."
After taking on so many involvement opportunities, her unrelenting passion to serve others felt overwhelming at times, but it was the Maverick community that gave her strength.
"To have Maverick Spirit means there is a flame within you that is just always going to burn strong, and that's your passion," she said. "I feel like when you're a Maverick, it's always just an exciting, unexpected journey because there is always something exciting that is going to happen."
Bradley Stuthman
College of Business Administration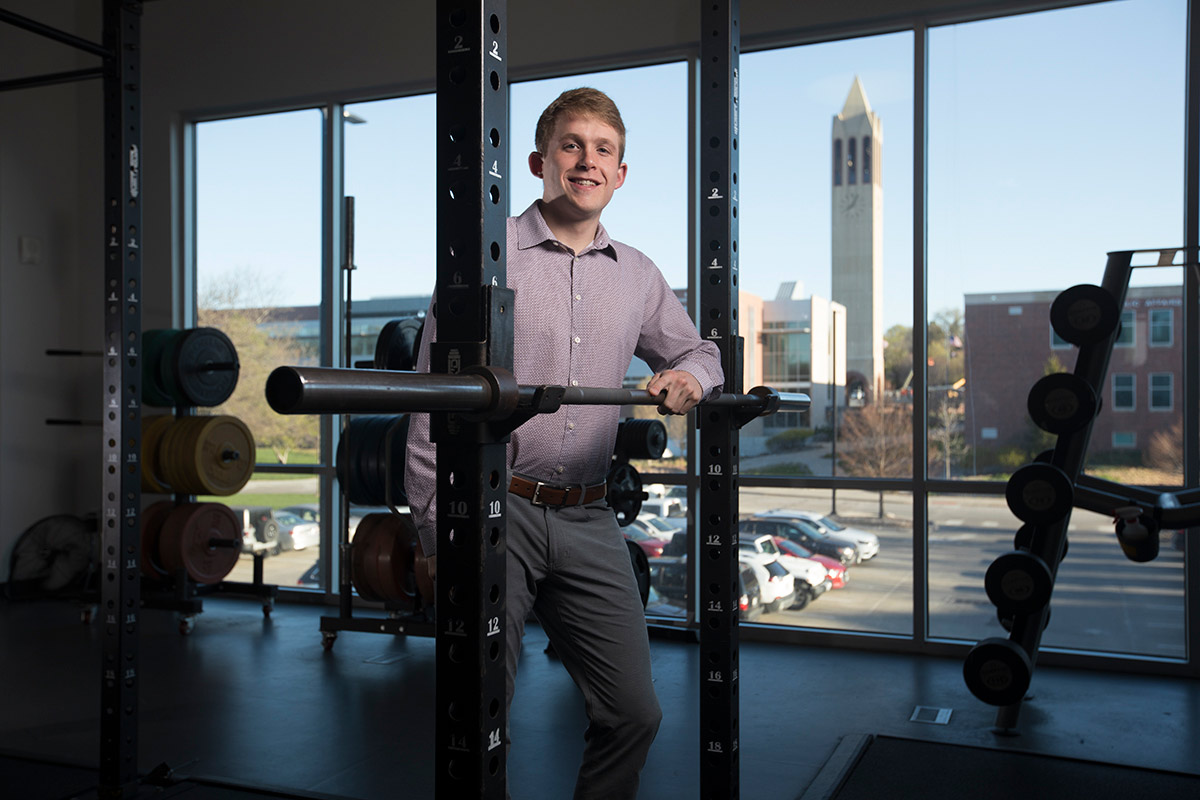 Bradley Stuthman provides the passion; UNO provides the possibilities.
An accounting major from Omaha, Stuthman draws his strength to succeed from a straightforward personal philosophy.
"You put your head down and work hard," he said. "That's my mentality: every day I'm going to walk in and get better. If I'm not getting better every day, that's a loss for me."
At UNO, he found near-endless opportunities to bring him closer to his goal of becoming a certified public accountant (CPA) and setting his roots down where he can make a positive in his home city. A heavily-involved Maverick on and off-campus, Stuthman serves as a tax intern at Lutz in its accounting department, takes part in the UNO CBA Scholars Academy; communicates regularly with academic and professional mentors; and is a member of the Beta Alpha Psi business fraternity among many other pursuits.
What's the next stepping stone on the road to his professional dreams? After graduation, he plans to earn his master's in accounting at UNO and study for his CPA exam. While he was able to propel himself toward his goals through grit and determination, Stuthman credits his vast social and professional network and encourages future Mavericks to cultivate their own.
"If I wasn't involved in any of the organizations that I was, I probably wouldn't be where I'm at now, whether it be professionally or socially. It really made my experience what it is," he said. "I will tell anyone I recommend get involved in anything you can, do something you're passionate about and go for it."
Zach Gilbert
College of Communication, Fine Arts and Media
Zach Gilbert didn't begin his academic career at UNO, but he will end it as a proud Maverick.
The transfer student-turned Gateway news editor will graduate with a Bachelor of Science in Communication, well equipped to thrive as he works toward his career goal of working in the entertainment industry as a communicator and a public relations professional.
Although the year was defined for many by its lack of connectivity to others, the Maverick Spirit defined Gilbert's.
"Right now, more than ever, Maverick Spirit means resilience to me, especially throughout this past year," he said. "Everyone has had to adapt in ways we never thought we would have to. I have received nothing but the utmost help and assistance from all my friends, my professors, I think we've all been forced to look at our lives and figure things out and pick up the pieces of what the pandemic has thrown in disarray. I'm really thankful that everyone has stepped up to the plate and no one has left any student or staff member behind. I really feel even closer to the community now than ever before."
Ana Ortiz
College of Education, Health, and Human Sciences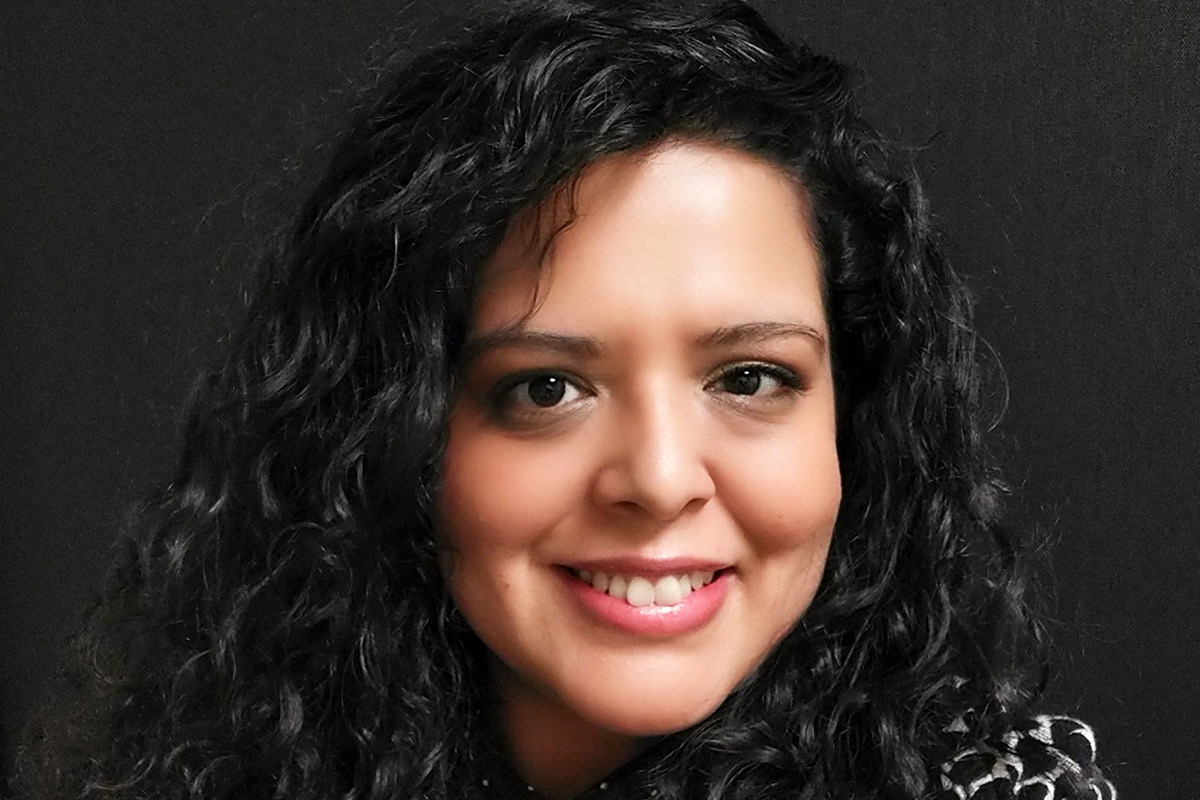 Grand Prairie, Texas, is a Dallas suburb that is a 10-hour drive or a two-hour flight from Omaha. It's where Ana Ortiz – a native of Monterrey, Mexico – calls home as she pursues her UNO Library Science degree with a minor in nonprofit management.
When you ask Ortiz what her academic experience was like, you almost can't tell she pursued her academic journey online a day's trip from the university where she is about to earn her degree from.
"I had so many networking opportunities despite being remote," Ortiz said. "We had the chance to speak directly with people in the field and with leaders who were willing to share their knowledge and wisdom. I feel like the content we were taught was current and relevant and the professors took great care to present it against real-life scenarios."
There are dozens of colleges and universities in the state of Texas, so how did she land on an online program in Nebraska? The answer: a reputation as one of the top online library science degree programs in the country and enthusiasm for the online experience that leaped off her screen.
"I began researching online for a school that would offer a quality, remote, well-priced program and UNO came up as one of the top three options for library science," she said. "Every review praised the level of access for remote students provided by the staff and emphasizes the affordability of the degrees offered."
Although Ortiz may not have had the same in-person interactions as some of her Maverick peers, the nearly 700-mile gap between her and the Maverick Spirit on campus didn't seem far at all.
"I have absolutely loved my online experience with UNO," she said. "The Library Science program staff has made sure to make us feel like a cohesive unit, with guest speakers, monthly meetings, and ongoing conversation. I cannot say enough of how well thought out and top quality of an education I have received."
Alex Dukart
College of Engineering (UNL)
Alex Dukart found a community within a community at UNO.

The architectural engineering major and Omaha native saw launching his academic career close to home as an opportunity to build strong bonds within the city he loves by connecting with peers and professionals in his desired career field. As a high school student, selecting UNL's UNO-based engineering program as the foundation for his educational and professional journey was an easy decision.

"I saw [UNO] as the best of both worlds," Dukart said. "I had access to an exceptional education while also being connected with a lot of industry professionals right here in my community."

Once at UNO, he became involved in Greek Life, Dance Marathon, the Illuminating Engineering Society, career fairs, and attended Maverick athletic events with friends. The combination of personal and professional development opportunities, on campus and in the community, led to an internship with Morrissey Engineering as an electrical intern – a position he has held for a year.

"When you join a club, it gives you a lot of individuals that push you to be your best and you find ways to improve yourself and collaborate on ideas and projects to help better the entire group," he said.

During a challenging year, even with a vast on-campus support system, he continues to draw inspiration, motivation, and strength from his loved ones.

"I think knowing I have a group of friends and family who are always there to support me really gives me the confidence and discipline that allows me the strength to succeed in life."
Zahraa Wajih Alsafwani
College of Information Science & Technology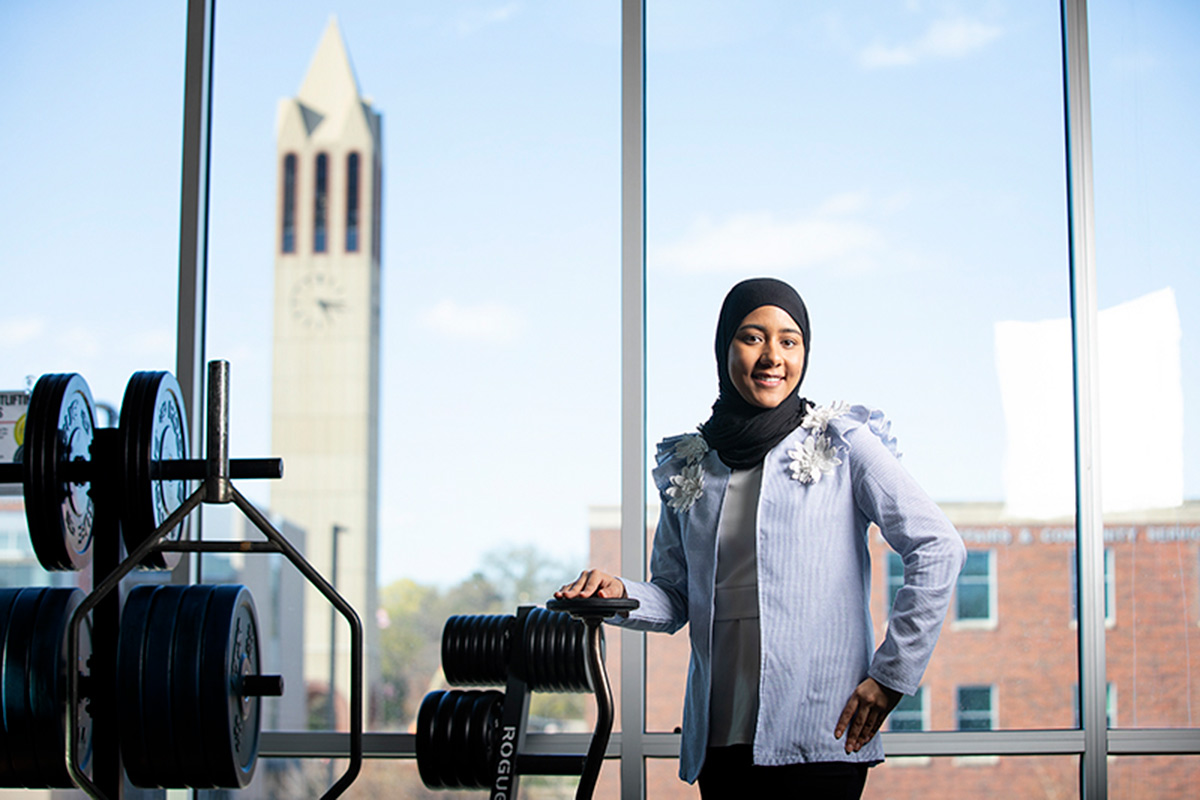 The intersection of Zahraa Wajih Alsafwani's two passions has a home in the College of Information Science & Technology.
Her academic interests in biology and technology are found in the innovative bioinformatics degree program.
Bioinformatics is a rapidly expanding field of study that allows researchers to gain insights and make breakthroughs in understanding our genetic makeup and provide solutions to biological problems. The road to her degree – which includes an appearance on the Chancellor's List her first three semesters at UNO in a row – was bolstered by peers who offer different perspectives on academic work and life. Her academic performance paved the way for her to be the first student to enroll in a 4+1 Bioinformatics program through IS&T, a degree track that allows students to complete their undergraduate and master's degrees in five years.
Alsafwani, a native of Saudi Arabia who speaks English as a second language, said she benefitted greatly from the global experience UNO offered.
"I feel like being involved in academic clubs and student organizations helped me a lot – being social and being more interactive with students and faculty from different departments, different organizations, and also different countries and backgrounds," Zahraa said.
Saige Angleton
College of Public Affairs and Community Service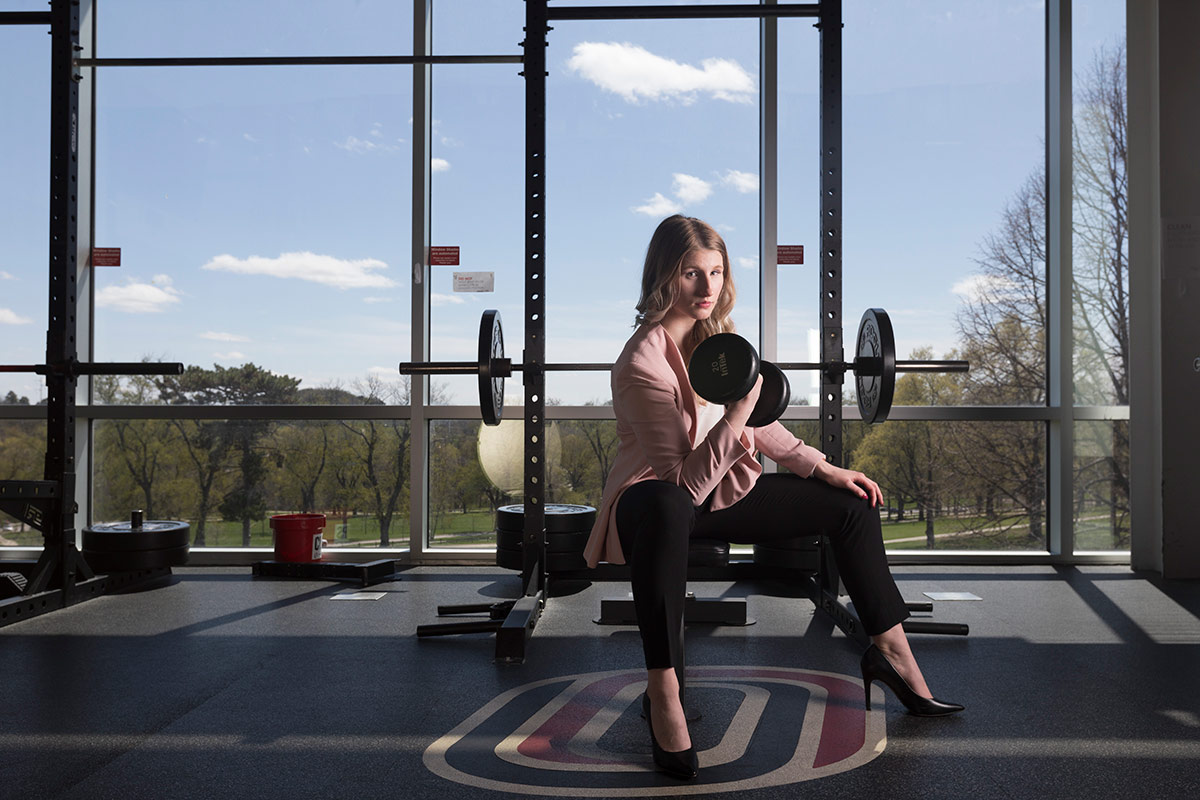 UNO is home to more than 6,000 first-generation students – 37 percent of the entire 15,000-plus student body– each with their own stories. One of those stories is Saige Angleton.

The emergency management major initially chose UNO for its proximity to home, so in the event the college experience wasn't what she had hoped, she would have family nearby as a support system. As a first-generation student, she admittedly struggled to find her footing early on, but when she became familiar with UNO's reverence toward students like her and the support network the university provided for students like her, it helped felt more at home.

"As I got progressively into college here, first-generation students are celebrated," Angleton said. "There is a First-Generation Guild, those students are definitely prioritized, and you have a family within it."

During her time at UNO, she helped launch the UNO men's club hockey team and served as its vice president. She also took on an internship with the Omaha Veterans Affairs Medical Center where she worked with the emergency manager on emergency planning. The COVID-19 pandemic proved to be a useful learning experience that will serve her well in her dream career as a nurse practitioner.

"For pandemic planning, we learned some things that we can take into the future and actually have pandemic plans for our careers as emergency managers," she said.

Overcoming a number of challenges, she experienced during her academic career has helped her create her own definition of what Maverick Spirit means.

"The word Maverick to me just means strong and I think Maverick Spirit overall means strength and being able to keep continuing," she said. "I know for a lot of college students, that's something they struggle with. College is very hard and sometimes you want to just give up, but I think having that Maverick Spirit and continuing to push yourself and persevere through those challenging times is what the Maverick Spirit is."

Looking back on her evolution from an unsure first-generation freshman to UNO graduate with a passion for serving others, she did it for more than her own benefit.

"I have two younger sisters that I know look up to me, and I know that I need to set the tone for them and show them how things should be done. I think I've done a great job at that so far, so that's definitely been what my strength to succeed is."
Keshia Greve
Graduate College
College of Arts and Sciences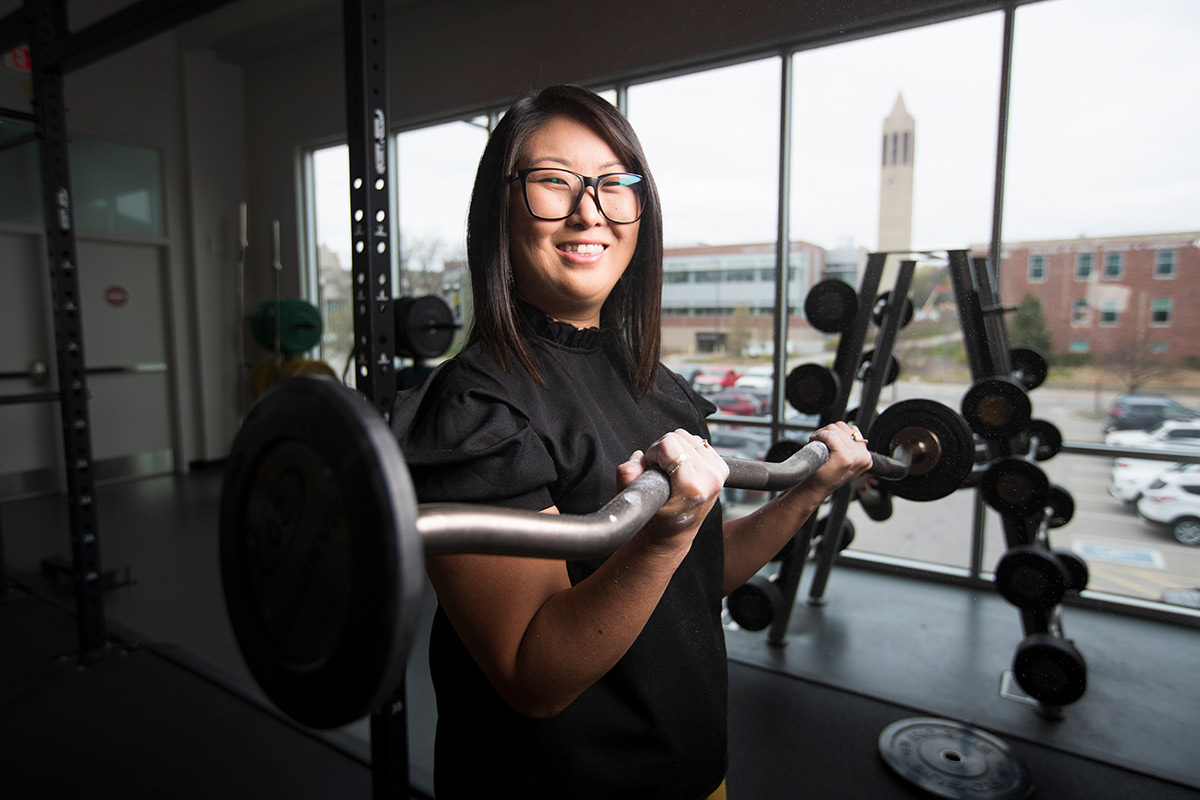 Keshia Greve sought out UNO for its prestigious school psychology master's program and opportunities for hands-on learning experiences. What she discovered along the way were was a place where she could have a positive impact on the lives of students in the Omaha area.

Greve, a Wisner, Nebraska, native who attended Creighton University for her undergraduate degree, said UNO stood head-and-shoulders above other potential graduate programs because of the chance to engage in service-learning opportunities.

"That was huge for me when making my decision about graduate programs, and I think UNO does that across the board," she said. "They do that for their undergraduate students, they do that for their graduate students; no matter what program they are in there are just tons of partnerships here in the community that they make sure their students can really gain that experience for when we are thrown out into the real world, so we're not just trying to stay afloat."

The challenges generated by the pandemic, economic, and social challenges made for a mentally, physically, and emotionally trying year. Additionally, the time requirements that went into hands-on learning with Omaha area teachers and students meant Keshia needed support from her peers and university staff to excel. Through it all, Greve said she always felt the presence of the university community, even in a mostly remote setting.

"Even when we did go into online learning or a little bit of mixed learning this year, I still felt that sense of community and I think that's really what Maverick Spirit is. I don't know if I would have got that anywhere else. Everyone just kind of embraces you and takes you in and makes sure that even in a global pandemic, we're all here together, we'll make do, be flexible, and care about each other."
Peter Coffey
Graduate College
College of Public Administration and Community Service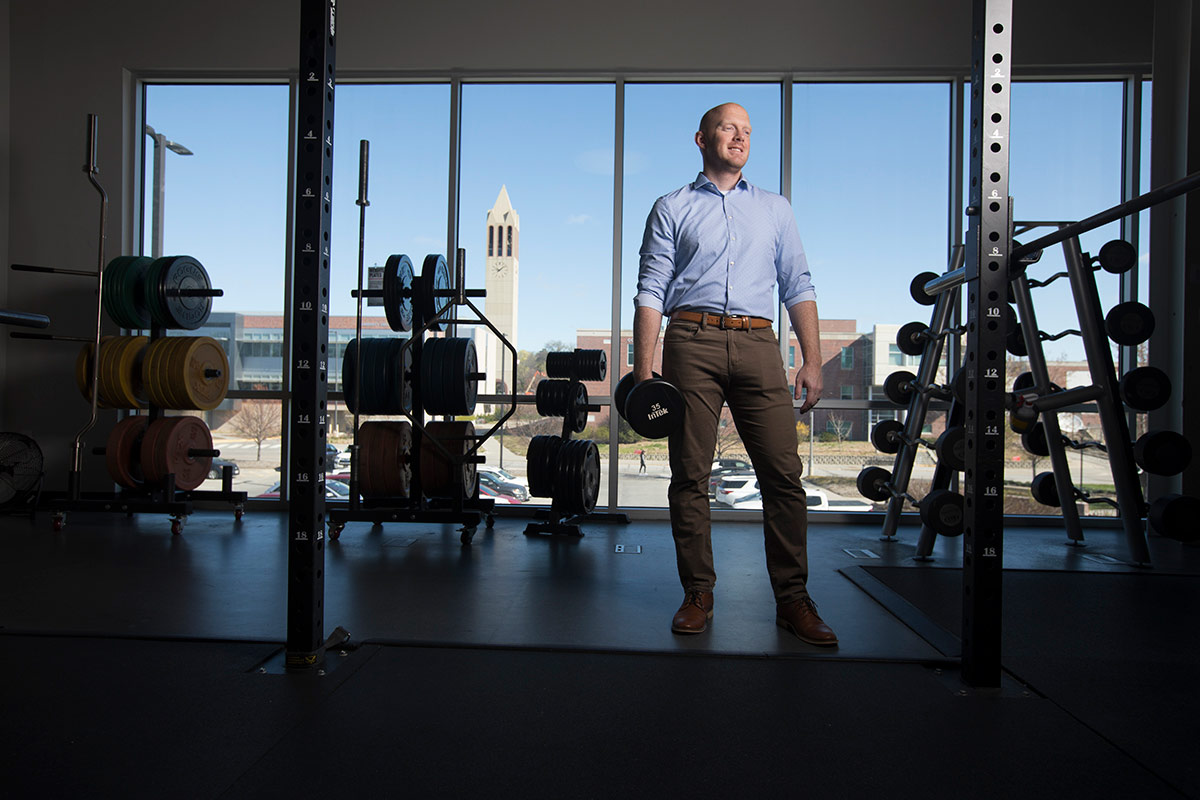 Peter Coffey doesn't fit the mold of a traditional college student.

Even with an age gap between him and many of his younger peers, a background as a U.S. military veteran, his job as a deputy sheriff in the Douglas County Sheriff's Office, and his role as a married father of four, he has never felt out of place on campus. In fact, Coffey, who will graduate with a master's degree in criminal justice, said it's the differences that made for such a deep, rich educational experience at UNO.

"In the military and in law enforcement you tend to at times be isolated ideologically, you're not exposed to a lot of outside and differing opinions, there's a culture and you're isolated in that culture," he said. "Coming to a college campus and talking to a lot of professors who have different ideologies than you, and obviously students, you get a different perspective and you start living your life in a different context because you're not in a bubble anymore."

Coffey was born in upstate New York native but has been a longtime resident of Omaha following his service in the military. He was initially drawn to UNO for its reputation as one of the most military-friendly universities in the country. The Office of Military and Veteran Services provided crucial support during his time at UNO, acting as a liaison between himself and the U.S. Veterans Administration and translating his military service to college credit. He was also able to build bonds with fellow veterans he encountered on campus.

"Sometimes there can be a generational gap between someone just getting out of the military and a fresh college student," Coffey said. "But I had some peers where I didn't feel alone at all."

While many of his fellow Mavericks find their support systems within student organizations, he jokes that he finds his strength to succeed in his "club."

"My club is back at home, taking care of everybody, and helping out," he said.
About the University of Nebraska at Omaha
Located in one of America's best cities to live, work and learn, the University of Nebraska at Omaha (UNO) is Nebraska's premier metropolitan university. With more than 15,000 students enrolled in 200-plus programs of study, UNO is recognized nationally for its online education, graduate education, military friendliness and community engagement efforts. Founded in 1908, UNO has served learners of all backgrounds for more than 100 years and is dedicated to another century of excellence both in the classroom and in the community.
Follow UNO on Facebook, Twitter, Instagram, TikTok, LinkedIn, and YouTube.