Flag Lowering for Victoria Lohman
The UNO flag will be lowered for UNO retiree Victoria Lohman who recently passed away.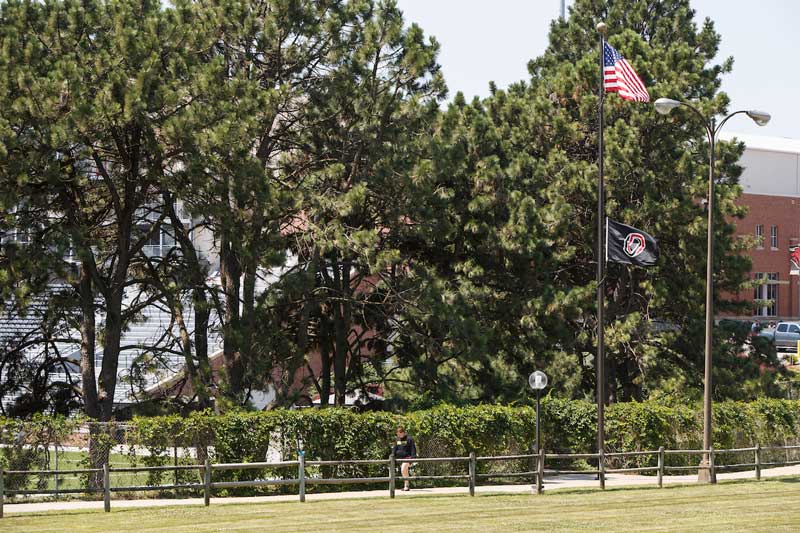 The University of Nebraska at Omaha (UNO) flag will be lowered on Tuesday, April 3, 2018, in memory of UNO retiree Victoria Lohman. Lohman passed away on Saturday, March 31, 2018 and was 89 years old at the time of her death.
During her time at UNO, Lohman worked in Food Services from Nov. 20, 1981 all the way up until her retirement on Aug. 1, 1993.
Victoria is survived by her son Rocky Lohman (Mari); grandchildren Jeff and Brad Lohman, Sara Mitchell (R.J.) and other relatives and friends.
Our thoughts and condolences are with Victoria's loved ones during this difficult time.