Students Participate In State Department Exercise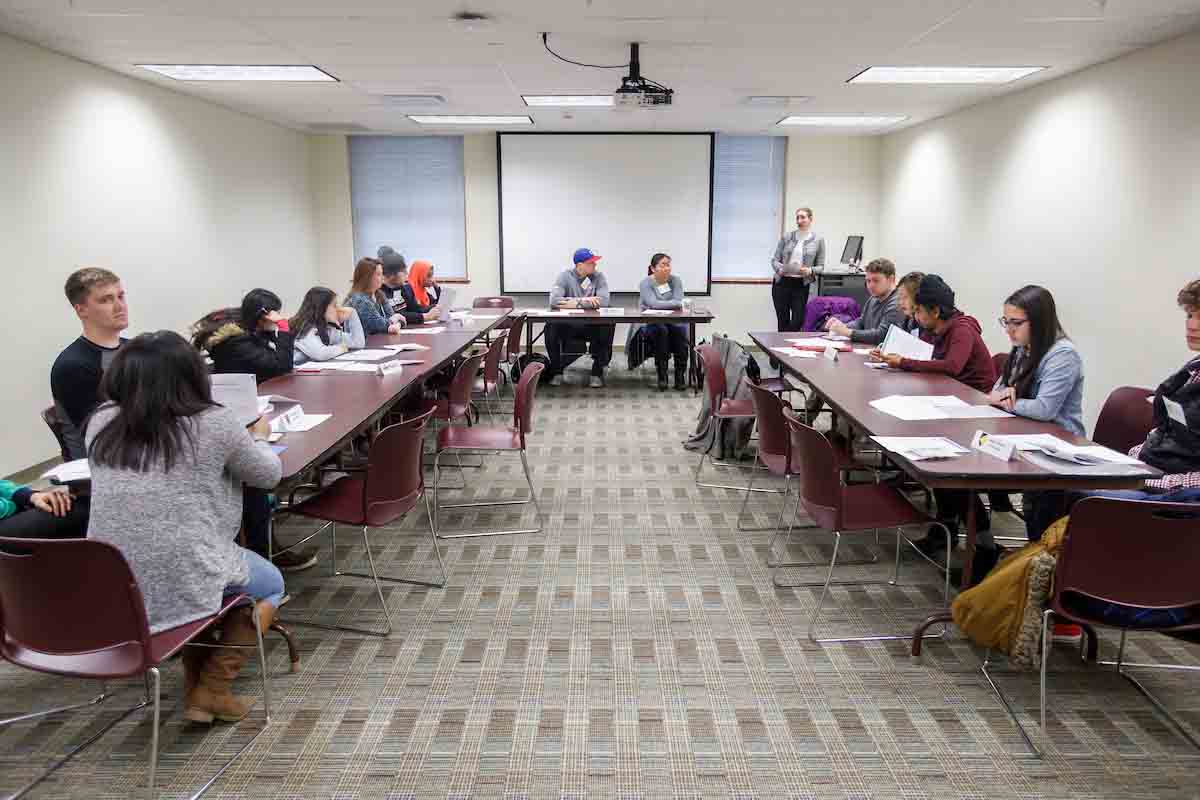 Representatives from the US State Department visited the University of Nebraska at Omaha (UNO) last week to give students a taste of what it is like to solve an international crisis.
Well over 50 students gathered at the Milo Bail Student Center for a diplomatic simulation called "International Nuclear Crisis: Nonproliferation and National Security."
Students were separated into groups and given a fictitious country to represent at a United Nations hearing. Some countries were allies and some were enemies, but the Non-Proliferation Treaty would affect everyone.
The goal of the exercise was for students to learn that negotiation is a collaborative effort. In the end, all sides should leave feeling like they are leaving with a deal that benefits both sides.
According to professor Lana Obradovic, there are two types of negotiation, formal and informal, to be learned at simulations like this one. Formal negotiation happens at the table where everyone is there to listen. Informal negotiation happens behind the scenes and during breaks. The simulation is set up so that all students will get a chance to do both.
"They are given their coffee break, which is normally given to politicians, and lots of negotiations happen during those breaks," Obradovic said. "They are going to do the same thing."
"You have to network and find a way behind the scenes to ask, 'What works for you? This is what works for us. How can we do this?'" she added. "It's always better to build alliances."
Obradovic believes experiences like this one are invaluable to students who hope to pursue a career in politics.
"When they go to an interview, they can talk about this," she said. "They can say they have participated in state department simulations."
Contact Us
If you have a story idea, news tip, or other question, please email the UNO News team at unonews@unomaha.edu.