ILUNO Program Earns CEA Accreditation
The Intensive English Language at UNO (ILUNO) Program is now accredited by Commission on English Language Program Accreditation for the maximum duration of five years.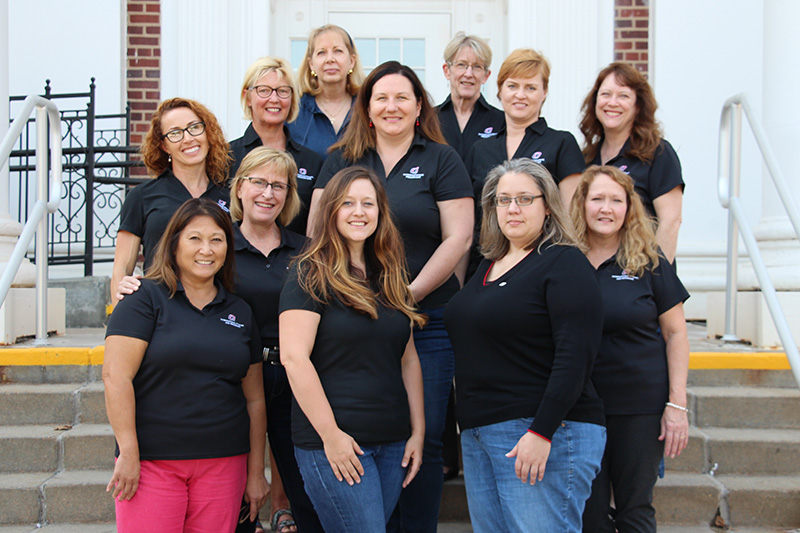 UNO's Intensive Language (ILUNO) program, which celebrates its 40th year of serving students from around the world this year, has gained accreditation this fall by the Commission on English Language Program Accreditation (CEA). The ILUNO program provides international students with a comprehensive, student-centered English as a second language program. Most of the students in the program are working to increase their English language proficiency in preparation for enrollment at an American university.
The CEA's mission is "to promote excellence in the field of English language teaching and administration, as well as to protect the interests of students, through accreditation of English language programs and institutions worldwide." For initial accreditation, the CEA offers one-year or five-year accreditation, and ILUNO has earned the maximum five-year accreditation.
By obtaining this accreditation, the ILUNO program team reinforces their commitment to excellence in education, dedicated support of students, and upholding the CEA Standards for English Language Programs and Institutions. Dr. Sarah Osborn, Director of Intensive Language and International Professional Development, is "tremendously proud of this accomplishment. Countless hours have gone into the process of obtaining this accreditation and the program instructors, administrators, and International Programs staff that work with the ILUNO program are to thank for their commitment to academic excellence and exceptional student service."
In 2016-2017, international education brought in nearly $150 million dollars to the state of Nebraska. The 241 international students in the ILUNO program came from 29 different countries. International students bring unique cultural perspectives and diversity to the UNO campus, strengthening the global educational experience for all students.
"CEA accreditation is the gold standard for intensive English language programs in a field that has undergone rapid growth and professionalization over the last two decades," says Deirdre McMurtry, Assistant Director of Intensive Language programs at UNO. "Our students work hard to prepare for the enormous task of studying in a language that perhaps they didn't know a few years ago. CEA accreditation recognizes how well we prepare our students be successful in those goals and our premier support of global engagement at UNO."
Follow ILUNO on Facebook to see the amazing work of the ILUNO students and program team!
The University of Nebraska at Omaha Intensive Language Program is accredited by the Commission on English Language Program Accreditation for the period August 2017 through August 2022 and agrees to uphold the CEA Standards for English Language Programs and Institutions. CEA is recognized by the U.S. Secretary of Education as a nationally recognized accrediting agency for English language programs and institutions in the U.S.
For further information about this accreditation, please contact CEA, 1001 North Fairfax Street, Suite 630, Alexandria, VA 22314, (703) 665-3400.
Contact Us
If you have a story idea, news tip, or other question, please email the UNO News team at unonews@unomaha.edu.