Best of 2015: A Globally Engaged Campus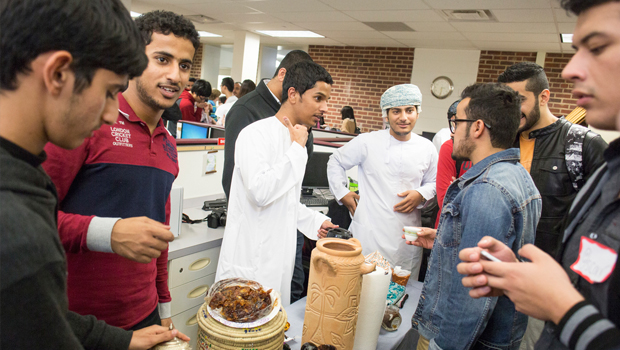 Students explore and demonstrate cultural customs during Café Internationale, a part of International Studies & Program's International Education Week.
Over the past year, UNO has continued making history. Whether it be in the classroom, on the field, right here in Omaha, or across the world - the students, faculty, and staff of UNO have set the bar for what it means to be a successful and engaged metropolitan university.

This story, which highlights UNO's global engagement, is one of 15 that will be published through the month of December to highlight the "Best of 2015" at UNO.
---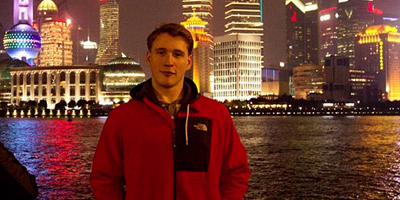 Evan Kenkel, shown here in Shanghai, is one of three Mavericks who received a Fulbright award this year, allowing them to travel overseas. The UNO alumnus spent this fall teaching English in Germany.
Other awardees include graduate student Khalif Hassan and College of Business Administration Professor Dr. Ziaul Huq. Hassan is studying in Aberystwyth, Wales this academic year, learning about how social change can influence foreign policy. Next spring, Huq will travel to Saudi Arabia to study business efficiency.
---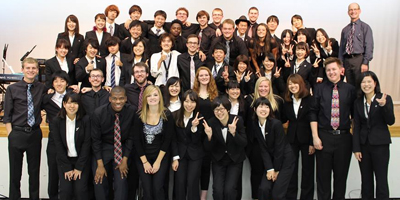 This year, Omaha celebrated 50 years as a sister city to Shizouka, Japan. These UNO Jazz One students took part in some of the festivities, traveling to Japan, to experience the country's culture and play with Shizouka University's Jazz Ensemble. Dozens of Omahans made the trip, including World-Herald columnist Mike Kelly, who wrote about the adventure.
Shizouka University is one of UNO's sister universities, and this year, three students earned scholarships to study there.
---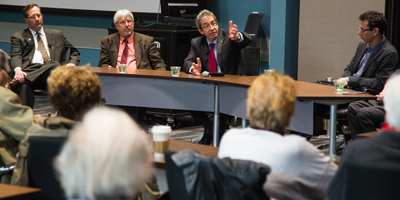 The Syrian refugee crisis, the Iran nuclear deal, the attacks in Paris - UNO experts weighed in on big issues during the spring and fall semester's Middle East Forums. In March, the panel was joined by a diplomat guest: Roey Gilad, Israel's Consul General to the Midwest.
Each forum follows a simple formula: a brief discussion about recent events, then the floor opens for questions. Panelists are quick to point out that there's always something new to talk about.
---
A group of 21 students from Southeast Asia came to UNO to study civic engagement and explore American culture. The Young Southeast Asian Leaders Initiative (YSEALI) Institute on Civic Engagement is funded by the State Department.
Their visit included some very memorable moments. Students met Hillary Clinton during a campaign stop in Council Bluffs, and ended their trip at the YSEALI Summit in Malaysia, where one of them had a chance to ask President Obama a question.
---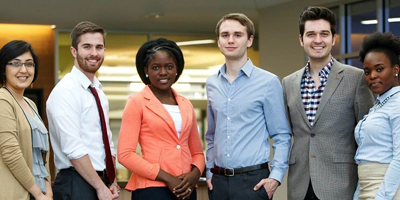 Five UNO students and one alumna joined hundreds of peers from across the world, for the 2015 Clinton Global Initiative University (CGI U) conference. The six students presented on three issues that are important to them: STEM education, mentorship and animal welfare.

Each of the students' projects is considered to be a "Commitment to Action," which signifies a proposal for how to address a particular program. This was the third year that UNO has sent students to the conference.
---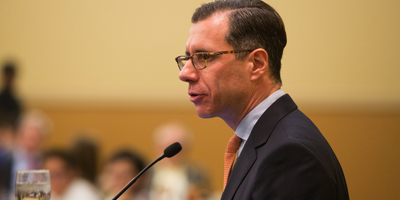 UNO's 38th annual Global Studies Conference drew academics and students from around the world. The theme of this year's conference was "Rethinking Global Security: Emerging Threats and Challenges."

This year's keynote speaker was journalist and author Gregory Feifer. His book "Russians" explains the practical motives behind seemingly irrational choices.