Omar Al Mulki Speaks the Language of Business
A native of Syria, MBA alumnus Omar Al Mulki's road to Omaha is inspiring, and shows the importance of an open mind.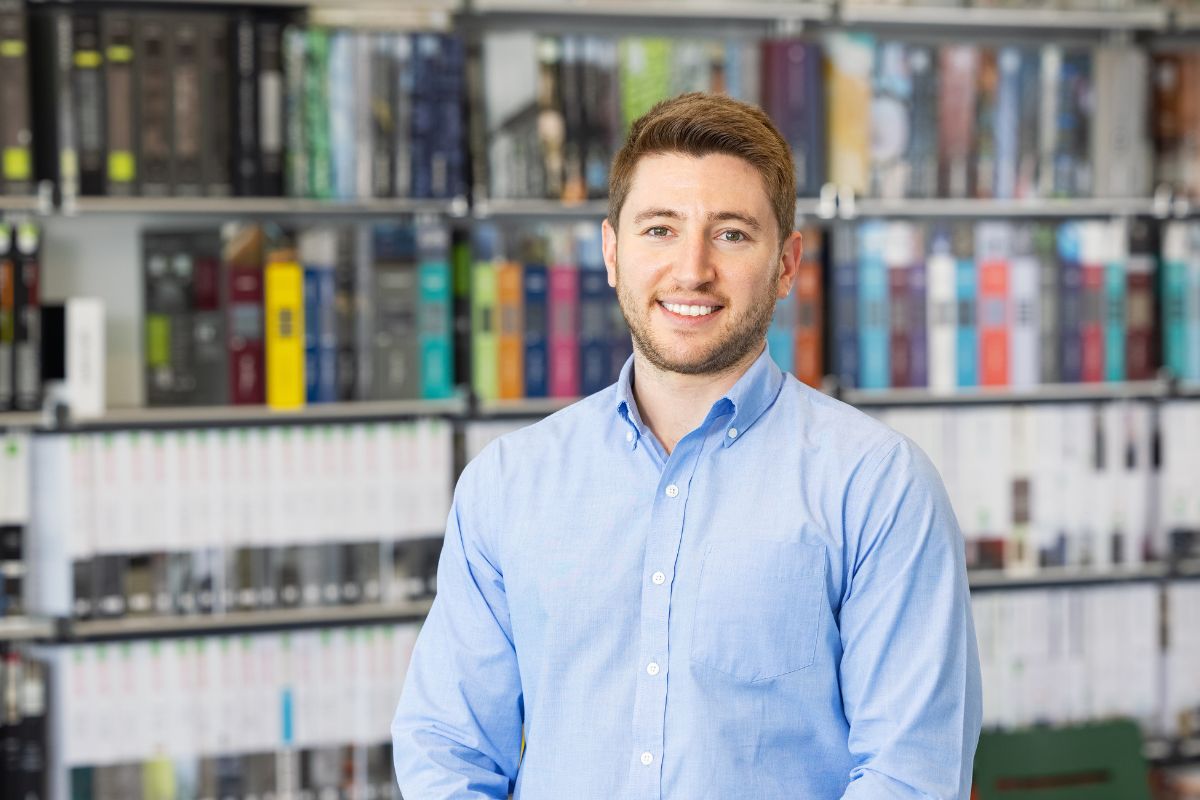 A native of Syria, UNO MBA alumnus Omar Al Mulki's road to Omaha is inspiring. His story begins as a young college student; his life was upended after war broke out in his home country, forcing his family to flee to Egypt. He continued his education in architecture for a couple of years, but he yearned to explore greater opportunities in education and job prospects in the United States. With many programs to choose from, Omar found his perfect match in Nebraska, first pursuing general education classes at UNO and eventually a degree from the architecture program at UNL. Ultimately, he enhanced his education as an MBA student at UNO.
Omar recounts his first few months in the U.S. and on the UNO campus: "The UNO culture was very open to international students—its strong international programs bring people together, and I met individuals from all nationalities and continents." He also notes that quick friendships were made through student groups, such as the ballroom dance club and archery club. "Students didn't have to pay fees to join, like on other campuses, so I joined everything!"
Immediately upon graduation, Omar received a job offer and began his career as a design coordinator for an Omaha-based architecture firm. There he got to work on projects with premier healthcare facilities, spurring his passion for behavior-based design. After only six months at his new job, Omar knew it was time to pursue a master's degree.
"I had picked an undergraduate degree in architecture to open more doors, but I'm a businessman at heart. I knew I needed a business education to achieve the goals and objectives for any project I'm hired to do," he explained. While somewhat short-lived, his positive experience at UNO prompted him to apply to the UNO MBA program. He notes that the MBA structure, with 8-week classes offered in the evenings, was also a big selling point. "I didn't have to give up my day job to pursue the degree, like other master's programs."
As an MBA student, Omar took advantage of both educational and networking opportunities. He was an active member and leader of the MBAA student association and was involved in the Maverick Venture Fund for three semesters.
"The program isn't just about learning the material, but about networking and building relationships. All the students are professionals, and I didn't look at them just as peers, but also role models. This was a huge value-add for the program," he said. He also remembers a poignant comment from Dr. Erin Bass early in the program: "I'm not here to teach you, but to facilitate your learning." This shaped his attitude and approach to the program, noting "the world is always changing -- some of the material may be obsolete in a few years, but the skill I learned is to keep learning."
Omar praises the amazing faculty he encountered as an MBA student. Some of the highlights include his finance professor Dr. Jeff Bredthauer: "He was a huge support, great teacher, and I learned a lot from him." He also remarks that, in his opinion, Dr. Brent Clark's strategy course is the greatest class the program has to offer: "His class was the most rewarding."
Since graduating from the MBA program in May of 2021, Omar has joined HDR, a large engineering and architecture firm, where he continues his design work for healthcare companies across the U.S. When asked about the value of his MBA degree, he said: "The MBA has helped me understand executives in a hospital, understand their business case, and helped me speak their language." He further recognizes that "no matter what you do, you work in a business. So, it's important to understand what generates value and try to maximize it for your clients."
While Omar considers his MBA a great achievement, his journey doesn't stop there. Omar is continuing his professional education, working on becoming a licensed architect. He was also recently elected to the UNO College of Business Administration Alumni Advisory Board and serves as President-elect, playing a key role in shaping the future of CBA for the next generation of students. Alongside his professional accomplishments, Omar and his wife, also a UNO alumna, are proud parents of a new baby girl!
When asked what advice he might give to someone considering the UNO MBA program, Omar shares: "It's for you! I wasn't sure if it was for me because I didn't have a business background. But that's exactly what it's for— to complement your professional background." And his advice to new students: "Keep an open mind -- it's an opportunity to open your eyes to a new world."
About the UNO Master of Business Administration Program
UNO's MBA program is designed to accommodate your lifestyle and enhance your overall success through small classes, team-based learning, and individual attention. UNO's MBA is accredited by the Association to Advance Collegiate Schools of Business (AACSB International) — the highest standard of achievement for business schools worldwide. We rank among the nation's top 100 part-time MBA programs (U.S. News and World Report, 2019) and were named the #1 business school for military veterans two years in a row (Military Times, 2015 & 2016).