MBA Information Sessions - May 2022
Join us for online sessions to learn more about the UNO MBA program, including our flexible schedules, online and in-person classes, and affordable tuition!
date: 05/16/22 - 05/19/22
time: Monday, May 16 at 12:00 PM or Thursday, May 19 at 6:00 PM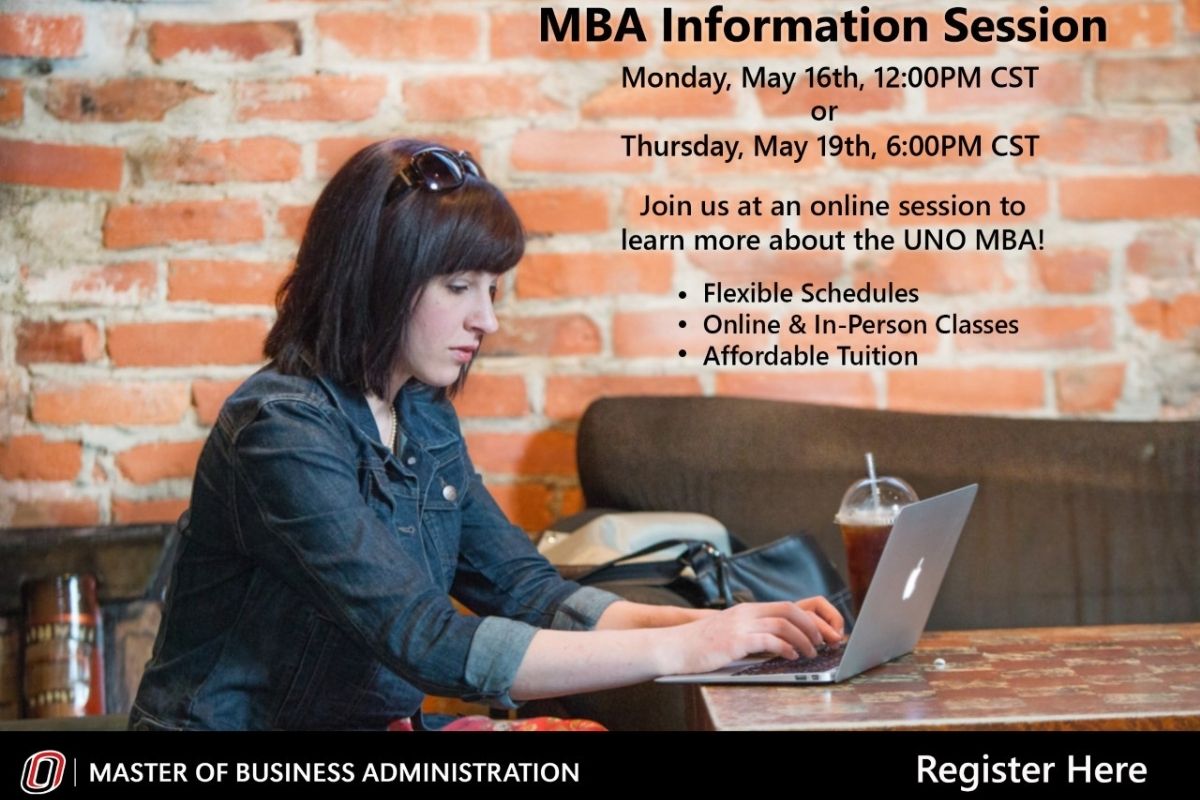 It's never too late to take the next step! Curious how? Join us for MBA information sessions.
If you've been considering graduate school, now is the time to learn about UNO's Master of Business Administration (MBA) degree. Join us for one of our upcoming online information sessions by clicking the registration links below!
We'll discuss our flexible schedule, online and in-person class offerings, affordable tuition, and life as a UNO MBA student.
It's easy - just join the Zoom session of your choice below. We hope to see you there!
Monday, May 16 at 12:00 PM
Thursday, May 19 at 6:00 PM