Dezhaun Artis, BSBA Student, Propels Himself to Excellence and Full-Ride Scholarships to Law School
Artis leveraged his business education into a top 25% score on the LSAT and scholarships to several prestigious law schools, where he plans to follow in a family member's footsteps.
published: 2022/05/05
contact: Rachael Smith - Communication Specialist, UNO CBA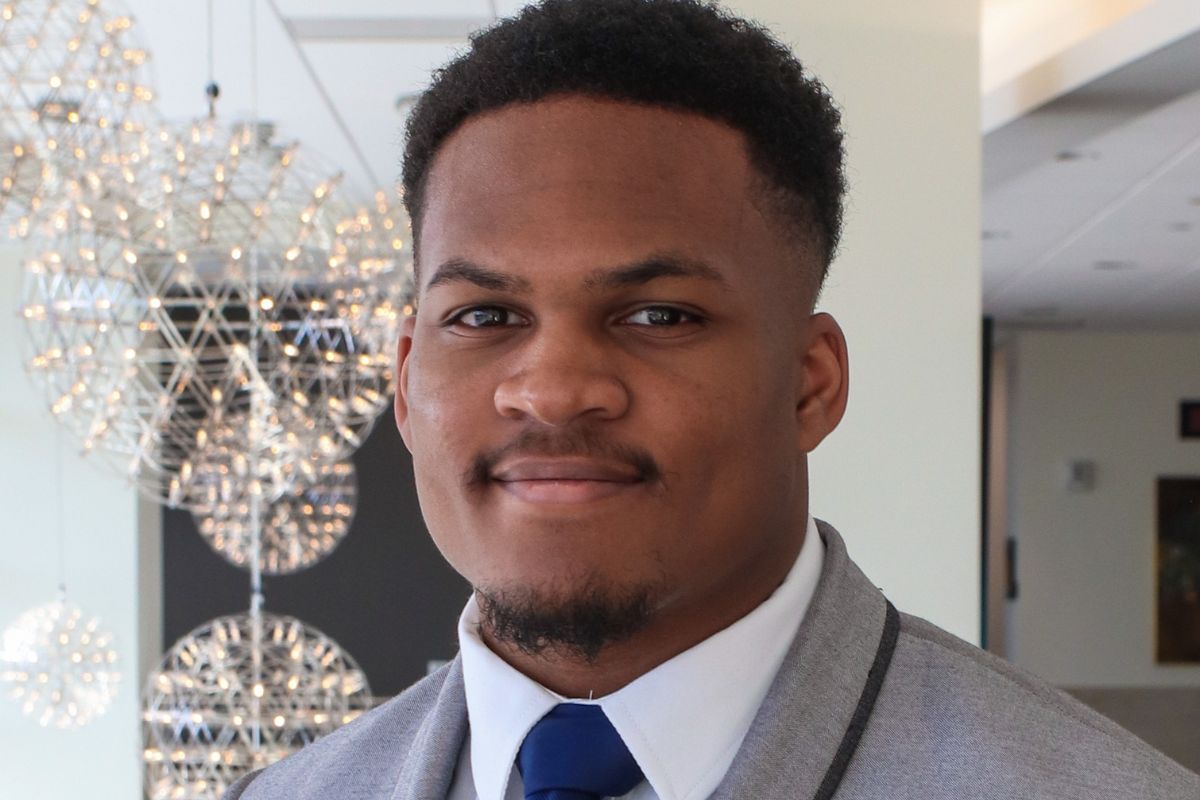 Dezhaun Artis, a BSBA student with the UNO College of Business Administration (CBA), has propelled himself to excellence. Growing up in a low-income household with one parent – and at times, no parental figure to guide him – it was his countless hours of studying, commitment, and drive that pushed him through school.
Now, Artis is reaching continued success after scoring 158 on the LSAT, placing him in the top 25% of test-takers. This impressive feat has earned Artis full-ride scholarships at Creighton University School of Law, University of Nebraska at Lincoln College of Law, and Memphis University and Belmont University in Tennessee. While a business student jumping into law might seem unexpected, it made perfect sense for Artis, who leveraged his education to follow in a family member's footsteps.
"My motivation for attending law school has changed a lot over the years. Initially, it was simply a lofty goal set in mind at the young age of 10. Everyone wanted to be someone great like a doctor, firefighter, or an astronaut. I wanted to be lawyer," said Artis. "When I found out my uncle was a successful lawyer, that only made me want to further pursue a career in law. To this day, my uncle is my main source of inspiration for law. Being able to see him do his job and be happy with it, all while raising his beautiful family, makes me happy and hopeful that I will enjoy the same experiences one day."
Artis always planned on attending law school, but he knew that he first needed a solid educational foundation to take the leap. He was drawn to the skills he would learn in business at UNO CBA, particularly when he discovered that he could combine concentrations in Legal Studies and Management.
"I learned skills that are so desperately needed in the courtroom, such as strategy formation, effective communication, persuasiveness, and overall people skills. I even learned how to be confident in myself through years of group work, forming connections, and making friends throughout my time in the school of business," said Artis. "I would reach out to professors, advisors, tutors, and even the librarian every once in while if I needed help. They all helped guide me on my path."
Overcoming all challenges, Artis is now preparing to graduate, attend law school, and aiming for a career as a federal prosecutor like his uncle – an achievement we have no doubt he'll reach.
"Somewhere down the line, I want to be a successful lawyer that my uncle and the rest of my family can be proud of," said Artis.
Congratulations on your well-earned scholarships and success, and we look forward to seeing what you achieve in law school and beyond, Dezhaun!