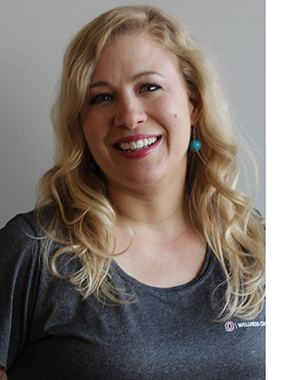 Danielle Stone
Yoga, Barre, and PiYo Instructor
---
Additional Information
---
Certifications
Group Exercise through NETA, Barre through IBBFA, CPR, Yoga through ExpertRating, and Dance through the Salimpour School
Teaching Experience
I have been teaching dance for 10 years and have taught fitness classes for three years. I have taught anywhere from one class a week to 10 a week at my busiest! I really enjoy being in the studio.
Why Try My Classes?
My classes are great workouts to add some diversity to your workout routine. My Barre class focuses on glute and core work, and you get to learn sculpting moves at a Ballet Barre. Yoga is great for relaxation. PiYo combines yoga and pilates with weights and equipment for a great core and arm workout. If typical cardio classes aren't your thing, come check out my classes and try something new!
Favorite Mode of Physical Activity
I love yoga and dance! Workouts that help me relieve stress and get creative are my favorites. I also like to get active by going outside on a nice day for a walk, run, or bike ride.