UNO Benefits 101: Status Changes
Benefits-eligible employees receive much more than a paycheck for their contributions to UNO. Stay informed by knowing all the options and deciding what works best for your situation.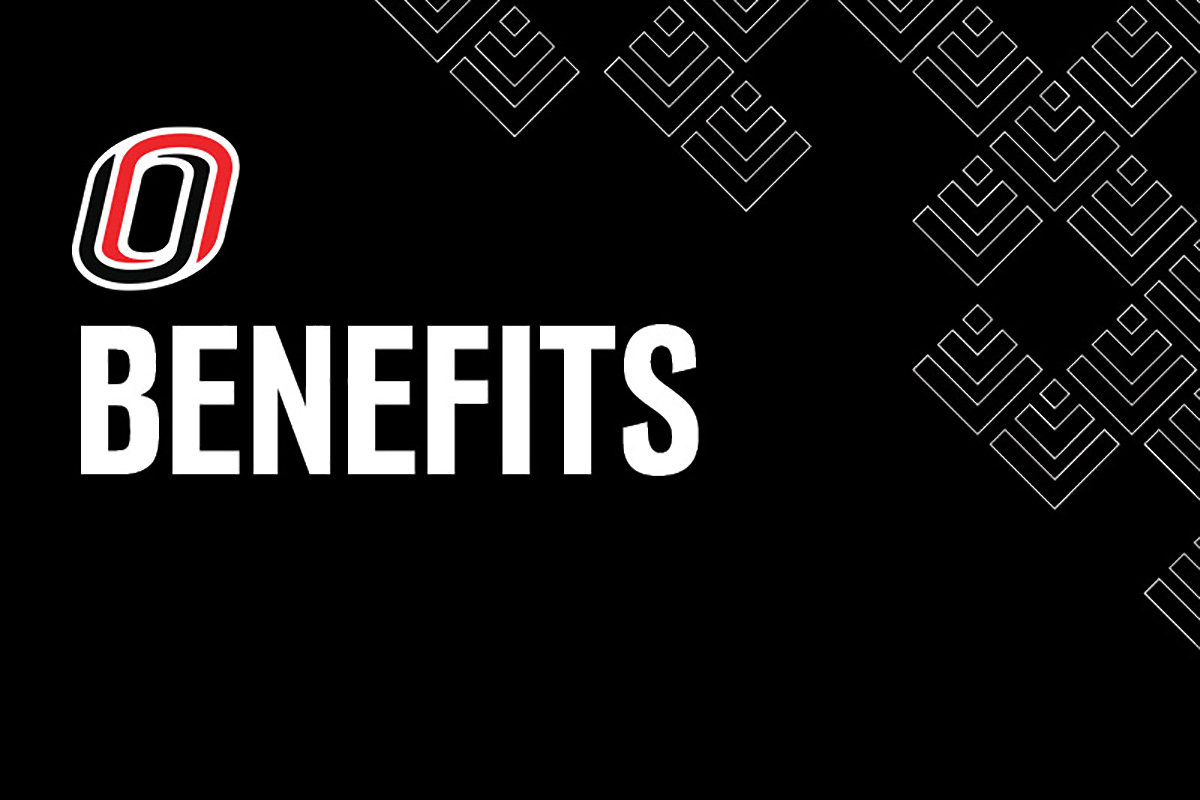 The value of being employed at UNO is not just measured by hourly or salaried pay. In fact, there is a wide range of benefits, services and programs offered by the University that make up a total compensation package for our faculty and staff.
One important aspect of the University of Nebraska's total compensation package is flexibility. In fact, employees have the opportunity to change aspects of their plan to align with key changes in their lives. As a result, one important thing that employees need to stay informed about is when it is possible to make changes to their benefits in relation to life events. 
Outside of the annual enrollment period in November, you can only make changes to your benefits if there is life event that qualifies as an eligible status change. The qualifying life events are:
You have 31 days for the date of the event (i.e. marriage, loss of coverage, etc.) to provide UNO's Benefits Office with appropriate documentation. In the event of a birth of a child, you will have 60 days after the birth to make any changes. Employees are encouraged to add their baby within 31 days following the birth to ensure a smooth transition of their coverages, claims and premiums.
The documentation requirements for each life event are listed below.
If your dependents are not already verified in the system, you will need to complete a Dependent Information Request Form and supply the Dependent Verification Documents Required – birth certificate for your child and a marriage certificate and a joint financial document for your spouse.
Status changes may involve the following coverages, depending on the related life event:
Medical
Dental
Vision
Voluntary Life Insurance
Dependent Spouse Life Insurance
Dependent Child Life Insurance
Long-Term Disability Insurance
Health Care Flexible Spending Account
Dependent Care Flexible Spending Account
Your coverage changes will be effective the first of the month following the date of change.


---

Documentation Requirements


Marriage certificate and joint financial document.
You will be required to furnish a copy (front and back pages only) of the divorce decree (for divorce) or court order or separation agreement (for legal separation) to verify the permitted election change event. 
The baby's birth certificate (OR) a copy of your application to apply for a birth certificate (OR) a statement from the hospital verifying the live birth and the date of birth (OR) a bill from the provider showing the labor and delivery charges and the date incurred (OR) an explanation of benefits statement from the insurance company showing the labor and delivery charges and the date incurred.
Documentation within 60 days of the birth, and the social security number within six months of the date of birth. Employees are encouraged to add their baby within 31 days following the birth to ensure a smooth transition of their coverages, claims and premiums.
Adoption or Legal Guardianship
Documentation within 60 days of final decision, and the social security number within six months of the date the adoption or gaurdianship becomes final. Employees are encouraged to add their child within 31 days following the finalization of the adoption or guardianship to ensure a smooth transition of their coverages, claims and premiums.
Spouse's Loss of Job/Insurance or Change of Employment
A document stating what coverages the spouse has lost or gained, the date of the termination of the coverage and the names of any dependents covered. This may be a letter from the employer, COBRA letters or a notice from the insurance provider.

The documentation you provide will determine which coverages you can change. For more complete information, please visit:
https://www.nebraska.edu/faculty-and-staff/benefits/life-events.html
So take advantage of any opportunity to have benefits that will meet the needs of you and your family when you experience life changes.
Visit the UNO Human Resources benefits overview page for additional terms and important information about health care and other benefits.


---

Throughout the year, UNO Human Resources will update this page with additional information and guidelines for a variety of benefits options offered by the University of Nebraska system.
Benefits-eligible employees can view their total compensation statement through Firefly through the following steps:
Login to Firefly using your NUID and TrueYou password

Click the "About Me" tab in the "Employee Self Service" section of Firefly.

Scroll down slightly and click "View Total Compensation Statement" in the "Compensation" area of the page.
UNO's Total Compensation Statement will not only visually highlight the value of these additional compensation benefits, but also show a complete list of each benefit and its corresponding dollar value.
Make sure you stay informed, take advantage and, if needed, get support through the UNO Human Resources Benefits team, who can help you with any concerns you might have.
You can contact Esther Scarpello, UNO Benefits Manager, at escarpello@unomaha.edu; or Tim Rochford, Benefits and Student Employment Specialist, at trochford@unomaha.edu. Both can be reached by calling the main Human Resources office line: 402.554.3998.


About the University of Nebraska at Omaha
Located in one of America's best cities to live, work and learn, the University of Nebraska at Omaha (UNO) is Nebraska's premier metropolitan university. With more than 15,000 students enrolled in 200-plus programs of study, UNO is recognized nationally for its online education, graduate education, military friendliness and community engagement efforts. Founded in 1908, UNO has served learners of all backgrounds for more than 100 years and is dedicated to another century of excellence both in the classroom and in the community.
Become a fan of UNO on Facebook and follow UNO's Twitter updates. 
Contact Us
If you have a story idea, news tip, or other question, please email the UNO News team at unonews@unomaha.edu.