Annual Review Process Underway
Eligible staff and managers should have received instructions for how to complete the process through UNeVal.
published: 2021/02/08
contact: UNO/UNMC Human Resources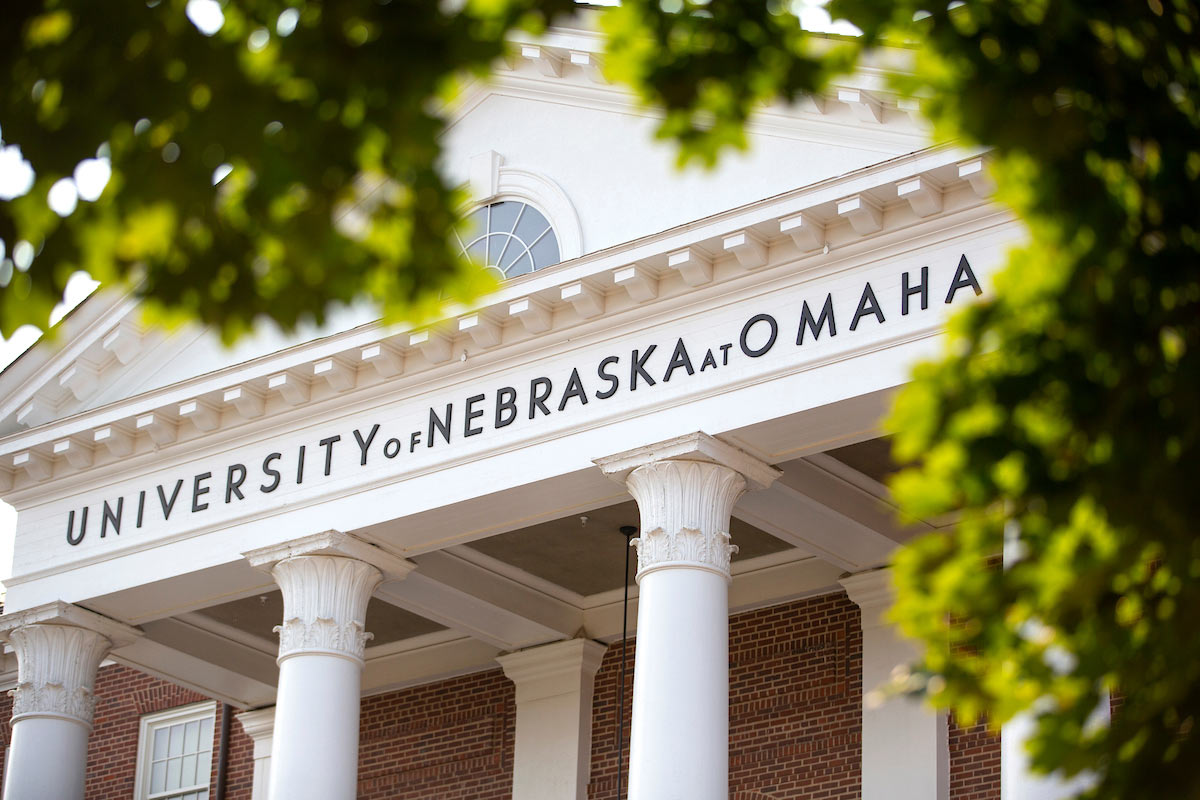 The UNO Annual Performance Appraisal period begins Monday, Feb. 15, 2021. Please read this important announcement regarding additional considerations for this year's annual review process.
All benefits-eligible staff will receive instructions on how to begin their self-appraisal process through UNeVal, the university's automated performance evaluation tool. This will begin the annual review process, which is as follows:
Benefits-eligible staff will fill out their self-appraisal to start the process
Managers will then receive the employee's appraisal and provide their feedback
Staff and their managers will meet to discuss the joint appraisal before final submission
Managers should already have received notice from Human Resources about this process. All final submissions of evaluations will need to be completed by June 1, 2021.
When utilizing UNeVal, it is recommended to use Chrome, Firefox, or Microsoft Edge as these are the most compatible web browsers.
As a reminder, UNeVal is a fully-automated process that allows for 100% paperless workflow, easy-to-follow evaluation checkmarks, the ability to tie employee goals to UNO's institutional values, and a single review period for all employees.
If you have any questions regarding your performance appraisal, please contact your direct supervisor.
---

Additional Consideration for Annual Staff Performance Evaluations
The following notice was sent to all staff on Thursday, Feb. 11:
Dear colleagues,
This memo is intended as a guide for any upcoming annual staff performance evaluations and is not policy.
As you probably know, a comprehensive annual performance evaluation for eligible staff is part of our normal business operations as a university. The window for this year's evaluations will be beginning soon and take place over the next few months, where you will be able to help us document and communicate the overall progress of the university, anchored in our campus values: Excellence, Engagement, Inclusion, Discovery, Integrity, and Maverick Spirit.
While the time to establish this past year's progress is quickly approaching, we also want to be sensitive to the effects the pandemic has had, professionally as well as personally. With that in mind, we hope to honor both the needs of the university reporting requirements, while being sensitive to the needs of the individuals that make up this exceptional university.
You may wish to document the impacts you are experiencing or have experienced due to COVID-19 as it pertains to your Annual Performance Evaluation.
It is clear that day-to-day experiences and job performance achievements that exist in "normal" times are likely to be less reliably accomplished as a result of the pandemic. Various impacts may arise from added care responsibilities; new or emergent service roles; health effects; resource availability; and economic strain. Staff who wish to do so may, but are not required to, provide and discuss information with their manager regarding the affects and mitigating factors related to the impact of the pandemic on their performance during the period under review.
In preparing and reviewing annual performance documents, staff members and administrative leaders may ask: how, if at all, and in what way(s), has one's professional life changed because of COVID-19?
Listed below are some points for consideration. The list is indicative but not exhaustive.
Reduced access to labs or offices; reduced access to equipment; limited work because of reduced access to the people you normally support, the need for social distancing, isolation or quarantine; disruptions in field-base work or collaborative work.


Loss of time because of provision of self-care or care for loved ones.


Canceled conferences, or other professional development engagements. Challenges in networking virtually versus being physically present at conferences.


Time spent to retool and/or redesign work to be used in a virtual format; moving content online; or needing to develop new skills to handle new technology and new online platform. You may choose to note any trainings attended to retool for working in revised remote or hybrid modes.
The above considerations do not alter the necessity nor importance of conducting the Annual Performance Evaluation Process this year. These considerations are intended only to provide individual context that may facilitate the review in light of the ongoing pandemic and its potential impacts.
Thank you again for your support during this very unprecedented time.


Sincerely,
Aileen Warren
Associate Vice Chancellor for Human Resources
Doug Ewald
Vice Chancellor for Business, Finance and Business Development
Jeffrey P. Gold, M.D.
Chancellor
About the University of Nebraska at Omaha
Located in one of America's best cities to live, work and learn, the University of Nebraska at Omaha (UNO) is Nebraska's premier metropolitan university. With more than 15,000 students enrolled in 200-plus programs of study, UNO is recognized nationally for its online education, graduate education, military friendliness and community engagement efforts. Founded in 1908, UNO has served learners of all backgrounds for more than 100 years and is dedicated to another century of excellence both in the classroom and in the community.
Follow UNO on Facebook, Twitter, Instagram, LinkedIn, and YouTube. 
Contact Us
If you have a story idea, news tip, or other question, please email the UNO News team at unonews@unomaha.edu.