Service Award Luncheon
Faculty and staff who are retiring or have completed at least five years of service within the NU system will be recognized at the Service Award Luncheon; May 7.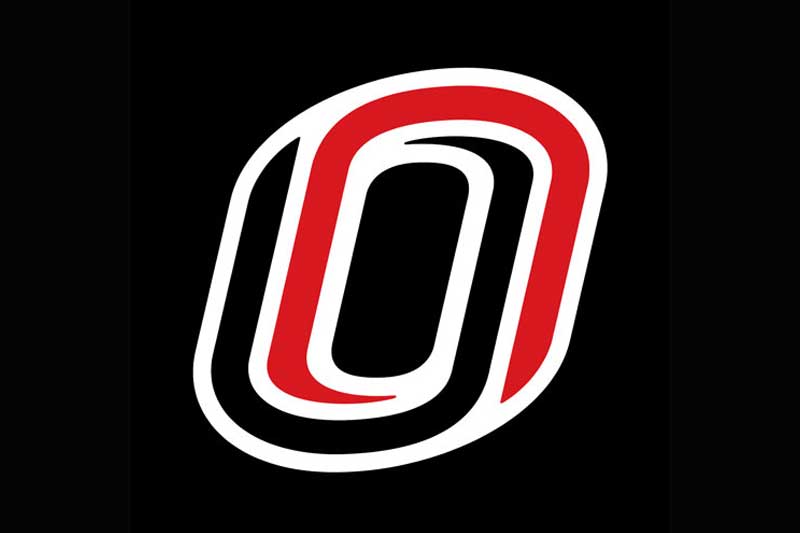 Faculty and staff who are retiring or who have completed five, 10, 15, 20, 25, etc., years of service within the University of Nebraska between October 1, 2017 and September 30, 2018, will be recognized on Monday, May 7, 2018 at the Service Award Luncheon.
Retirees:
Michelle Abelbeck, Nita Armendariz, Gail Baker McCarty, Jo Behrens, Michael Brush, Frank Burton, Stella Cameron, Erik Christensen, Judith Downey, Jack Heidel, Carol Hyberger, George Killian, Donald Klosterman, Maria Knudtson, Alan Kolok, Teresa Lamsam, Kathleen Lyons, Donna Masloski, James McCarty, Kimberly Meeks, Michael Mohatt, John Morgan, Barbara Mraz, Steve Nelson, Peggy Nunamaker, Chrisopher Pattavina, Ora Prince, Karen Ressegieu, Cecilia Rohan, Carol Rose, Nancy Schlesiger, Charlotte Swank, Marsha Vance, Kathy Vranicar, Charlene Wilcox
45 Years:
Barbara Hewins-Maroney, Robert Ottemann
40 Years:
Jerome Diechert, Chris Eskridge, Daniel Jareske, Daniel Revers
35 Years:
Jack Armitage, Roxanne Bromley-Chung, Hassan Farhat, Matthew Galardi, Harmon Maher, Gary Repair, Leslie Valentine
30 Years:
Hesham Ali, Andrew Andersen, Lori Arias, Shereen Bingham, Susan Bollich, Teresa Carlson, Zhengxin Chen, Ana Cruz, Pam Day, Richard File, Mark Goldsberry, Katherine Hartle, Donna Hathaway, Jolene Headrick, Michael Hilt, Graham Mitenko, Lisa Scherer, Thomas Scherer, Rose Shires, Ethel Williams
25 Years:
Nancy Edick, Karen Falconer Al-Hindi, Dawn Hove, Daniel Kenny, David Kriegler, Todd Nelson, David Nielsen, Roni Reiter-Palmon, Stanley Schleifer, Robert Smith, Franklin Thompson, Karen Weber, Patricia White
20 Years:
William Austin, Dhundy Bastola, Rory Conces, Kenneth Dick, Ann Fruhling, Robert Goeman, Derrin Hansen, Charles Johanningsmeier, Jenny Liu, Robert Meier, Jody Neathery-Castro, Catherine Pettid, John Price, Kristina Sandoval, Connie Schaffer, Danielle Simpson, Jennifer Stahl, David Taylor, Edmund Tisko, Scott Vlasek, Tara White
15 Years:
James Allen, Amy Anderson, Parvathi Chundi, Wendy Cross, John Erickson Jr, Janice Fink, Michael Grove, Reiko Loukota, Betty Murray, Iulia Podariu, Vyacheslav Rykov, Esther Scarpello, Shawn Smith, Mahadevan Subramaniam, Kristen Tuel, Lynda Williams
10 Years:
David Ahlers, Omowale Akintunde, Samantha Ammons, Mahboub Baccouch, Cristal Benniefield, Karen Bloemer, Aaron Bomar, Joseph Boocker, Janine Brooks, Stephanie Brown, Debra Brozak, Darryl Burgdorf, Cheryl Campbell, Richard Christie, Anna Damgaard-Selden, Gail Drelicharz, Dale Eesley, Christian Fairbanks, Mark Frillman, Robin Gandhi, Alan Gift, Courtney Gillotte, Martina Greiner, Ramon Guerra, James Harr, Scott Hunt, Dan Kramer, Aaron Krueger, Ann Luther, Kendall McGrath, Arturo Miranda, Michael Obbink, Daniel O'Dell, Patrick O'Neil, William Pickett, Lynn Redinbaugh, Charlotte Riewer, Jennifer Rock, Eileen Rooney, Charlotte Russell, William Sanders, Scott Schubert, Timothy Scott, Lynn Shriver, Kurtis Slater, Lina Stover, Lorraine Street, Jeanne Surface, Adam Tyma, Bobby Vasquez, Stephanie Vik, Jeremy White, Todd White, Denise Wieczorek
5 Years:
Gregory Adams, Lissette Aliaga-Linares, Joseph Allen, Jessica Anderson, Todd Anderson, Carol Atwater, Jessica Baldwin, Pamela Bandemer, Bryson Barth, Biana Bautista, Charles Beck, Katherine Bishop, Aretha Boex, Amanda Buker, Taricka Burton, Kristina Cammarano, Laura Campbell, Jessie Combs, Kathryn Cooper, Dusten Crichton, Dale Davis, Timothy Dickson, Danae Dinkel, Kevin Donner, Brian Dorn, Melissa Eckstein, Pamela Emerine, Carol Epperson, Leslie Franke, Staci Geis, Kelly Gomez Johnson, Aaron Gorshe, Jennifer Harbour, Kimberly Harter, Mary Hoffman-Hoylman, Paul Hunt, Parwin Ibrahimi, Kara Kammerer, Melissa Klein, Sarah Kole, Christi Krehbiel, Kathryn Larson, Jennifer Lemke, Jaclyn Lindburg, Michael Link, Linda Loftus, Cameron Logsdon, Paul Loomis, Cara Lustgarten, Rebecca Lutte, Valerie Lutz, Stephanie Lynam, Md Mahbubul Majumder, Katherine Martikainen, Laine McCurrin, Steven McGill, Dierdre McMurtry, Patrick McNamara, Brian Meints, Rachel Meredith, Leah Meyer, Nancy Meyer, Raechal Meyer, Kristen Miller, Annesha Mitra, Melodae Morris, Cassia Nebel, Elaine Nelson, Michael Nicola, Jonathan Nitcher, Louise Pate, Ferial Pearson, Lesa Perry, Leslie Planos, Emily Poeschl, Evan Porter, Jaclyn Proctor, Meghan Pruett, Brett Putz, Laura Rejda, Clyde Richards, Faith Robinson, Maureen Rosenkaimer, Amanda Rucker, Bridget Sandhoff, Ronald Schoen, Traci Shelby, Gregg Smith, Kirk Smith, Patrick Snyder, Amanda Steiner, Steven Summers, Jessica Swisher, Anthony Taylor, Laura Walls, Hanna Wanzenried Solberg, Adam Weaver, Brian Wentworth, Kathleen Wessel, Jennifer Yentes, Curtis Zellner
Contact Us
If you have a story idea, news tip, or other question, please email the UNO News team at unonews@unomaha.edu.
Our Campus. Otherwise Known as Omaha.
The University of Nebraska does not discriminate based on race, color, ethnicity, national origin, sex, pregnancy, sexual orientation, gender identity, religion, disability, age, genetic information, veteran status, marital status, and/or political affiliation in its programs, activities, or employment. Learn more about Equity, Access and Diversity.
scroll to top of page