Call for Professors to Teach College Courses in the Omaha Correctional Center
Looking for professors, lecturers and instructors interested in teaching General Education courses at OCC or other Nebraska prisons.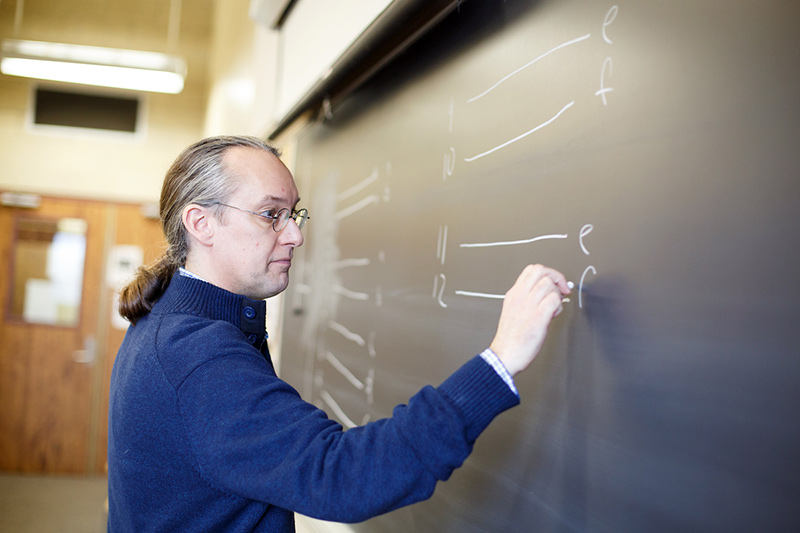 Interested in Changing Lives?
We are currently looking for professors, lecturers and instructors interested in teaching General Education courses at OCC or other Nebraska prisons for the upcoming spring 2020 and fall 2020 semesters.
If you are interested in participating, or have further questions, please contact Program Director Dr. Matt Tracy at mtracy@unomaha.edu for details.
What is The Nebraska Prison Post-Secondary Education Project?
This program was developed in 2017 through private funding to create a partnership between the University of Nebraska Omaha (UNO) and the Omaha Correctional Center (OCC). The primary purpose of this project is to offer UNO courses, taught by UNO professors, lectures, and instructors, within OCC. Since the project's conception, NPPSEP has offered a variety of UNO courses at OCC from various disciplines, including Sociology, Political Science, English, Creative Writing, and History.
Many of these courses have not only given the students who are currently incarcerated an opportunity to transform their lives but have also given the professors teaching the courses a unique life experience and an opportunity to not only teach, but also learn from, a unique and diverse population. UNO History Professor, Dr. Martina Saltamacchia, describes her experience teaching at OCC this way, "From the first hour of the first lesson, I was blown away by the students - by their endless questions, the vibrant discussions, the way they poured their heart into writing the weekly assignments and preparing for class. This experience has profoundly changed not only the way I teach and conceive of my work, but also the way I live and walk through my day."
Why Teach College Courses in Prison?
In a study by Vishner and Lattimore (2007), the researchers found that "more education" was one of the most commonly reported reentry needs by prisoners. Furthermore, a study by Davis and colleagues (2013) revealed that, on average, an inmate who participates in post-secondary education in prison is half as likely to reoffend and is more likely to obtain post-release employment compared to one who does not. Unfortunately, post-secondary educational opportunities are limited in the Nebraska correctional system, leaving many inmates who possess a GED or high school diploma few options for advancement. However, this program provides an opportunity to change this, as it enables interested professors an opportunity to teach courses to a population that desperately needs an opportunity to transform their lives. The NPPSEP was created with the belief that education is one of the most powerful ways to accomplish this change. Fyodor Dostoevsky once said, "The degree of civilization in a society can be judged by entering its prisons". We believe that through college education, the NPPSEP can transform troubled individuals in prison into productive members in society, and we hope that you will consider helping us to do so.
About the University of Nebraska at Omaha
Located in one of America's best cities to live, work and learn, the University of Nebraska at Omaha (UNO) is Nebraska's premier metropolitan university. With more than 15,000 students enrolled in 200-plus programs of study, UNO is recognized nationally for its online education, graduate education, military friendliness and community engagement efforts. Founded in 1908, UNO has served learners of all backgrounds for more than 100 years and is dedicated to another century of excellence both in the classroom and in the community.
Follow UNO on Facebook, Twitter (X), Instagram, TikTok, LinkedIn, and YouTube.