UNO Flag Lowering for Shelton Hendricks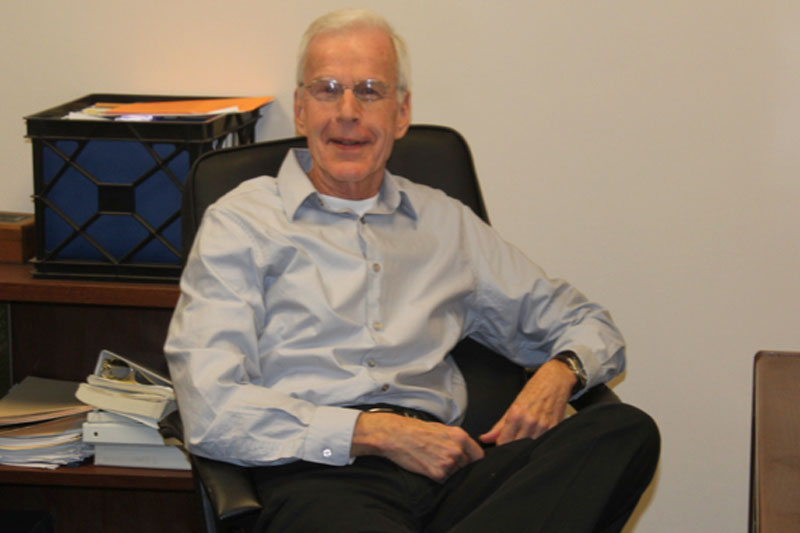 The UNO flags are lowered for late retiree Shelton Hendricks.
The University of Nebraska at Omaha (UNO) flags will be lowered August 29, 2016, for Shelton Hendricks, a beloved retiree who died on August 22, 2016, after battling metastasized melanoma for nearly two years. Shelton was 75 years old at the time of his passing.
Shelton worked at UNO from September 1, 1969, until his retirement on May 1, 2015.
He held various positions, including Assistant Professor of Psychology; Professor of Psychology; Professor of Psychiatry (UNMC); Chair of the Department of Psychology; Dean of Graduate Studies; Associate Vice Chancellor for Research; and Dean of the College of Arts and Sciences. Shelton developed the first Ph.D. program at UNO while he served as Chair of the Department of Psychology.
Shelton devoted most of his academic career to teaching and conducting research in behavioral neuroscience, and he is remembered for his dedication to his students.
In his spare time, Shelton enjoyed running, sailing, gardening, and traveling.
Shelton was preceded in death by his parents and his wife. He is survived by his husband; his children and their spouses; his brothers and their spouses; and his grandchildren.
A service is planned for 10 A.M. on September 10, 2016, at First Unitarian Universalist Church. In lieu of flowers, memorials may be directed to the Shelton Hendricks Neuroscience Fund at the University of Nebraska Foundation.