President Bounds Announces Graduate Fellowship Recipients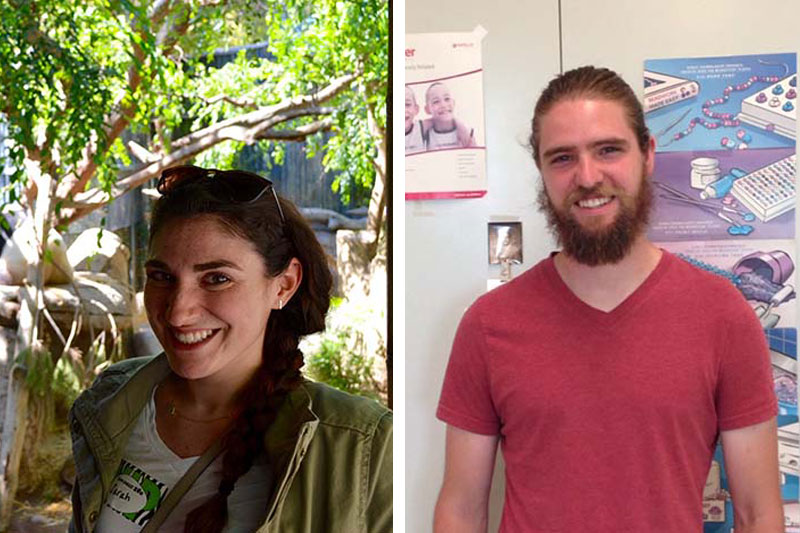 University of Nebraska President Hank Bounds recently announced the seven recipients of 2016-17 Presidential Graduate Fellowships. These prestigious fellowships honor a select group of NU graduate students each year on the basis of high scholastic performance and personal accomplishment. Fellows receive a stipend provided through the University of Nebraska Foundation that allows them to pursue their studies full-time.
This year, fellowships are presented to three students at the University of Nebraska-Lincoln, two from the University of Nebraska Medical Center, and two from the University of Nebraska at Omaha. The recipients are pursuing advanced degrees in education, health and human sciences, cancer research, English, engineering, communications studies and psychology.
"Students who receive Presidential Graduate Fellowships are among our very best and brightest. While still in school, they are already making important contributions to their fields that are benefiting the university and people in the state and beyond," Bounds said. "We are fortunate to enjoy a level of private support that allows these talented students to fully devote themselves to their studies and research. I am certain we will see great things to come from this year's Fellows. I congratulate each of them and thank them for being outstanding ambassadors of the University of Nebraska." 
UNO's Presidential Graduate Fellows are:
Jack Taylor, of Elizabeth, Penn., a Ph.D. student in Neuroscience and Behavior. Before attending UNO to purse an M.A. and Ph.D., Taylor received a B.A. in psychology from Westminster College in New Wilmington, Penn. As an undergraduate, he was on the Dean's List and honor roll and participated in a research scholar program. Currently, he serves as a graduate research assistant at UNO at both the Callitrichid Research Center and the Endocrine Bioservices Laboratory. Taylor's proudest accomplishment has been the publication of his thesis project in the journal Hormones and Behavior, which describes how oxytocin and vasopressin enhance responsiveness to infant stimuli in adult marmosets. He has been published in a number of other peer-reviewed publications as well, and has presented his work before national audiences. After graduation, Taylor hopes to earn a post-doctoral position in order to learn new scientific techniques, and become a better mentor to his students, building on his extensive teaching experience.
Sarah Carp, of Menlo Park, Calif., an M.A. student in psychology. A graduate of the University of California, Davis, Carp is now pursuing an M.A. in psychology with an emphasis in neuroscience and behavior at UNO. Carp is a teaching assistant in the psychology department at UNO, where she has led courses in introductory psychology and evolutionary psychology. Carp joined UNO's Callitrichid Research Center in 2014. She received her undergraduate degree from UC-Davis in psychology. While there, she worked at the California National Primate Research Center studying social bonding and relationships in titi monkeys. For her thesis project, she conducted an experiment evaluating a new partner preference test in titi monkeys. Carp came to UNO to hoping to continue to expand her knowledge of primate social behavior and its neurobiological correlates. She plans to pursue research on the role of dopamine in pair bonding in marmosets.
Other Presidential Graduate Fellows include:
UNMC

Aastha Chandak, of Mumbai, India, a Ph.D. student in health services research, administration and policy

Carter Barger, of Sioux City, Iowa, a Ph.D. student in cancer research
UNL
Dwi Riyanti, of Pontianak, Indonesia, a Ph.D. student in teaching, learning and teacher education

Burdette Barker, of Fruit Heights, Utah, a Ph.D. student in biological systems engineering

Kaitlin Phillips, of Keller, Texas, a Ph.D. student in

communication studies
Contact Us
If you have a story idea, news tip, or other question, please email the UNO News team at unonews@unomaha.edu.